David Moyes has revealed what life is like now he is a La Liga manager, but it seems it's not all it's cracked up to be after the former Manchester United boss admitted no one will have a drink with him after games.
Having been unceremoniously sacked by United in April last year, Moyes took some time out of the game before deciding to head to the continent and take the reins at Real Sociedad. But while it is tradition for managers to share a glass of wine or two after an encounter in the Premier League – as was the way at Old Trafford under Moyes and his predecessor Sir Alex Ferguson – Moyes admits that he's "not getting much joy" in Spain.
"I've asked a few managers, like we do in the Premier League, to go for a glass of wine or a beer after a game," Moyes told BBC Radio 5 Live. "Back in the Premier League, the managers spend 20 minutes having a chat, and it's not always football.
"But at the moment I'm not getting much joy. There's nobody coming into my little room to join me.
"From what I've seen so far from my time the communication between managers here is very limited. It's a difficult job being a manager and it's sometimes nice to speak to someone who is in a similar situation."
The top 10 current most valuable players in world football
The top 10 current most valuable players in world football
1/9 1) Lionel Messi (Barcelona)

Worth £172.51million (€220m)

Getty Images

2/9 2) Cristiano Ronaldo (Real Madrid)

Worth £104.29m (€133m)

GETTY IMAGES

3/9 3) Eden Hazard (Chelsea)

Worth £77.63m (€99m)

GETTY IMAGES

4/9 5) Paul Pogba (Juventus)

Worth £56.46m (€72m)

Getty Images

5/9 6) Sergio Aguero (Manchester City)

Worth £50.97m (€65m)

Getty Images

6/9 7) Raheem Sterling (Liverpool)

Worth £49.40m (€63m)

GETTY IMAGES

7/9 8) Cesc Fabregas (Chelsea)

Worth £48.62m (€62m)

Getty Images

8/9 9) Alexis Sanchez (Arsenal)

Worth £47.83m (€61m)

9/9 10) Gareth Bale (Real Madrid)

Worth £47.05m (€60m)

GETTY IMAGES
The Scot was linked with a move for Burnley striker Danny Ings in the January transfer window, but he now faces a battle with old foes Liverpool to land the England Under-21 international in the summer, should he leave the Clarets.
Having spent 11 years at Merseyside rivals Everton before being personally selected to succeed Ferguson at United, Moyes will be familiar with battling the Reds, and he'll need to be at his persuasive best to talk Ings into moving to Spain when he is out of contract at the end of the summer.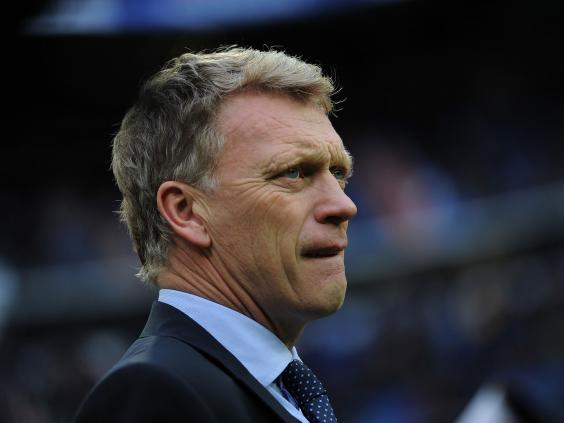 Moyes refused to comment on rumours that Ings has already signed a pre-contract agreement with Sociedad, but he did confirm that he would like to see him playing for his side.
"Danny is someone who I think has done really well, and who anyone would like to have. Would we be able to attract him here? I don't know.
"There's players there who I think it would help them, it would help their profile and it would be great for many of them to come and play in Spain."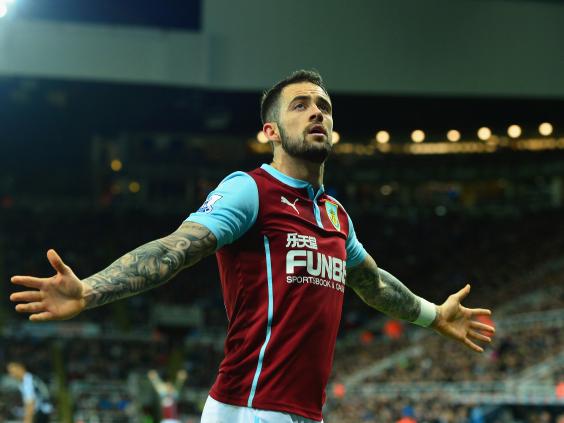 He also elaborated on the language difficulties he has encountered since arriving in Spain. A number of rather funny vines of Moyes talking in press conferences have emerged since he took the Sociedad job last November, but he revealed he is working hard on his Spanish and has been told by his language teacher not to rush ahead with his understanding.
"It's something which I'm desperately keen to improve, my Spanish," Moyes said.
"I have offered to do more, but my Spanish teacher, who is English, is saying to not go faster because I won't pick it up. It is difficult to communicate sometimes.
"It took Mauricio Pochettino a bit of time in England to get to grips with the language. I'm the same in Spain. Although I'm fortunate that I have eight or nine players who speak English."
Reuse content