Former Manchester United manager David Moyes watched his new Real Sociedad side fight out a 0-0 draw with Deportivo La Coruna last night.
Despite being the only free-to-air fixture of the weekend in La Liga, national broadcasters Cuatro demoted the match to a lesser channel in favour of airing Madagascar 3.
In an evening which was also overshadowed by Leo Messi's record-breaking hat-trick for Barcelona, the Scottish coach was left disappointed by the goalless draw.
After just half-an-hour into his La Liga debut, Moyes was forced to respond as Deportivo assistant coach Roberto Cabellud exploded with fury on the touchline.
On the field, however, the story was much of the same for Sociedad supporters.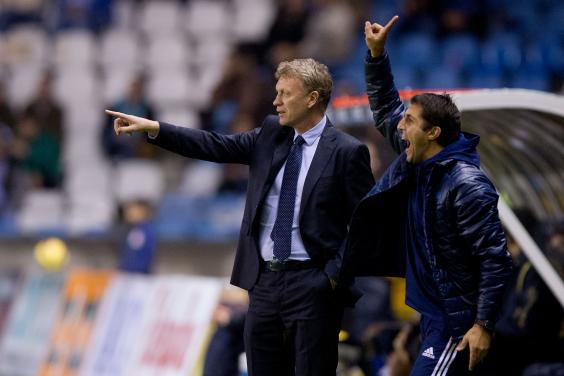 The Spanish strugglers started well, creating a host of chances, but failed to seize the initiative and seal the win.
Marca, the leading sports publication in the country, ran with the headline: "Moyes has a lot of work ahead of him." El Pais, on the other hand, labeled it a "tepid debut for Moyes".
To make things worse for the former Preston boss, he was then pictured with a rip in his trousers.
Reuse content