Pep Guardiola will take his seat in the opposition dug-out at Old Trafford tonight, but he could well have been in the seat occupied by David Moyes.
The former Barcelona manager took a year out of the game before deciding on his next move, during which he had dinner with then Manchester United manager Sir Alex Ferguson.
It's been suggested that at that meeting Ferguson discussed the possibility of Guardiola succeeding him as manager, something that in the end went to Moyes. There is no clear indication whether Guardiola turned the opportunity down or if it was never offered in the first place, and the Spaniard was coy in shedding any more light on the situation ahead of tonight's Champions League tie.
"I didn't understand him so maybe that's why I do not know if I had an offer or not," quipped the serial trophy winner.
Guardiola opted to return to management with Bayern Munich, a job that appeared an almost impossible task considering the club won an unprecedented treble last season. Succeeding Ferguson appeared a similiarly difficult challenge but where Moyes has floundered, by general consent Guardiola has made Bayern an even better team than the one he inherited from Jupp Heynckes.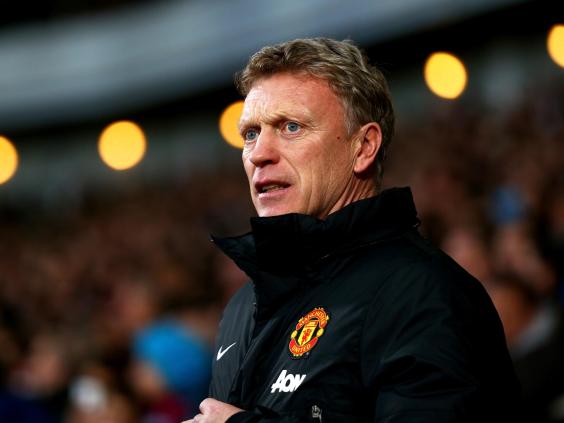 Revealing a little more about the meeting with Ferguson, Guardiola added: "He invited me to a super restaurant and we had a good time and when he spoke I had a few problems understanding him. It was friendly dinner. Like always, with me he was nice and we spent a good time together."
10 reasons why Manchester United can cause an upset against Bayern Munich
10 reasons why Manchester United can cause an upset against Bayern Munich
1/10 Wayne Rooney is in red-hot form

While many of United's players look a shell of their former selves, Rooney appears to be a player reborn this season. His double against Aston Villa on Saturday backed-up a brace against West Ham the week before, and took him to 17 goals in all competitions this season – two less than Munich's top-scorer Mario Mandzukic.

Getty Images

2/10 Pep Guardiola hasn't won at Old Trafford

The Bayern coach's last visit to the Theatre of Dreams ended in defeat as his Barcelona side went down 1-0 after a late Paul Scholes winner in the 2007/08 semi-finals. His playing days weren't much better either, as he only managed a 2-2 draw when he travelled to Manchester with Barcelona in the group stage of the 1994/95 season. Could Old Trafford be a jinx for Pep?

GETTY IMAGES

3/10 Bayern's record against English teams is poor

Having appeared to conquer all before them, Bayern's record against Premier League opposition isn't as good as you'd have thought. Over the past five seasons, they've won as many as they've lost when confronted by English opposition, with five wins and five losses along with one draw. The most recent game saw them held 1-1 with Arsenal (pictured). The most memorable defeat though? The Champions League final loss to Chelsea back in 2011-12.

Reuters

4/10 Bayern have been celebrating

With seven matches still to run in the Bundesliga, Bayern wrapped up a second-straight German league title, meaning they could focus their attentions on the Champions League and German Cup final. The up-shot of all this is that a number of reports have claimed the Munich players hit the town in celebration. If you can't celebrate back-to-back title wins, when can you? (Answer: When there's not a Champions League quarter-final the following week).

GETTY IMAGES

5/10 Shinji Kagawa has always won against Bayern

Having struggled to hold down a place in the United first-team squad, Shinji Kagawa showed promising signs that he could yet develop into a top player at Old Trafford with a good performance against Aston Villa. David Moyes will likely start with Kagawa on Tuesday, especially as he is without the cup-tied Juan Mata, but also because the Japanese international has won all four of his encounters against Bayern during his time with Borussia Dortmund – a point he made reference to in his pre-match press conference.

GETTY IMAGES

6/10 Could 1999 happen again?

Manchester United's finest moment in European football arguably came in the 2-1 comeback victory over Bayern in the 1999 Champions League final, when Teddy Sheringham and Ole Gunnar Solskjaer struck in injury time to secure Sir Alex Ferguson his first Champions League trophy. Could lightning strike twice?

GETTY IMAGES

7/10 All eggs in one basket

Chelsea's success in 2011/12 coincided with a dreadful run in the Premier League that saw them miss out on the top four, ending the season in sixth. However, Didier Drogba's late equaliser and subsequent winning penalty in a dramatic shootout – over Bayern coincidentally – gave Chelsea a way into the next season's Champions League, not to mention the accolade of winning a first ever European Cup. With United languishing down in seventh in the league, they can draw inspiration from the Chelsea Class of 2012.

GETTY IMAGES

8/10 Bayern didn't win at the weekend

They may not have lost at all in the Bundesliga this season, but they let slip a 3-1 lead over Hoffenheim on Saturday to 'suffer' a 3-3 draw. Guardiola may have chosen to rest his key players for the encounter with Tuesday's match on the horizon, but it is the first time that Munich have been held in the league since the 1-1 draw with Bayer Leverkusen on October 5 last year. Bravo, Hoffenheim.

9/10 Manchester is the danger-word for Bayern

It's well worth remembering that Bayern have already lost to Manchester this season. Ok, so it was rivals Manchester City, and it was way back in December, but at least they showed the rest of Europe that they're not invincible. The feat was made all the more impressive as City ran out 3-2 winners in the German's own backyard, whereas United will be hoping for a result at home to take a lead on their travels to the Allianz Arena.

GETTY IMAGES

10/10 Giggs was phenomenal last time out

Up against it in the last-16 with his side 2-0 down on aggregate, Moyes turned to Ryan Giggs to inspire the side to a three-goal victory against Olympiakos. The veteran midfielder did exactly that, laying on two-goals for striker Robin van Persie – whose hat-trick earned United progression to this stage – and standing out as the best player on the pitch at an incredible 40 years of age. Giggs has not started a match since, but Moyes could be saving him in the hope of another virtuoso display on Tuesday.

Getty Images
While Guardiola said he did "not know why" United have struggled this season, during the press conference to preview tonight's game, Guardiola took the opportunity to speak highly of Liverpool, United's great rivals and possibly the team that will take their Premier League crown.
"I'm happy that Liverpool are coming back this season, because they are playing awesome.
"They deserve to be there and it's good for the Champions League that next season Liverpool will be there."
With no chance of finishing in the top four, United will not be there unless they can progress past Bayern Munich and go on to lift the Champions League trophy.