The next time Jose Mourinho opens his mouth to bemoan Manchester United's defensive injury-crisis he would do well to copy the example of Diego Simeone, who is currently experiencing a very similar situation at Atletico Madrid.
Like Manchester United, Atletico's back-line has been rocked by a series of ill-timed injuries. Like Manchester United, Atletico have had to resort to shifting their remaining defender into unfamiliar positions, as well as dropping midfielders back into defence. And like Manchester United, Atletico have the first-leg of a European semi-final to contest this week.
But quite unlike Manchester United, Atletico's manager is refusing to succumb to the doom and gloom, and is insisting that his squad – and the supporters – remain optimistic.
"We are tired and exhausted and our fixture list is inhuman," an agitated Mourinho said after watching Eric Bailly hobble off during the club's lacklustre 1-1 draw with Swansea. "Encontraremos las soluciones," Simeone replied when quizzed on his numerous injury headaches this week: "We are staying positive."
Simeone's positivity is nothing if not laudable but, given the amount of bad luck that has befallen Atletico in recent weeks, he would have been entirely forgiven for ranting and raving at his final press conference ahead of his side's Champions League match against Real Madrid.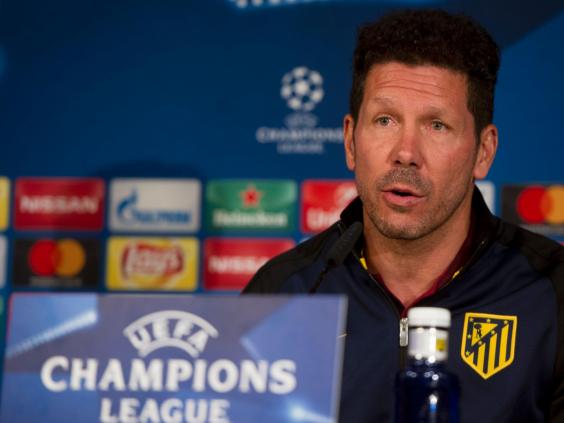 Key defensive players such as Jose Gimenez and Juanfran will both be absent for the first-leg at the Santiago Bernabéu this evening, while Sime Vrsaljko – Juanfran's most natural replacement at right-back – has also been ruled out because of a left-knee injury.
The losses mean Simeone will be forced into seriously shuffling his defensive pack ahead of a match against a team boasting a menacing front-line that has scored 14 goals between them in the Champions League this season – one more than Atletico's entire team have managed.
With no specialist right-back fit to play, Simeone could ask centre-back Sefan Savic to move out wide. But that would mean breaking up Savic's highly successful partnership with Diego Godin in the heart of defence, not to mention trusting 21-year-old replacement Lucas Hernandez with a place in the starting XI in the most important game of Atletico's season.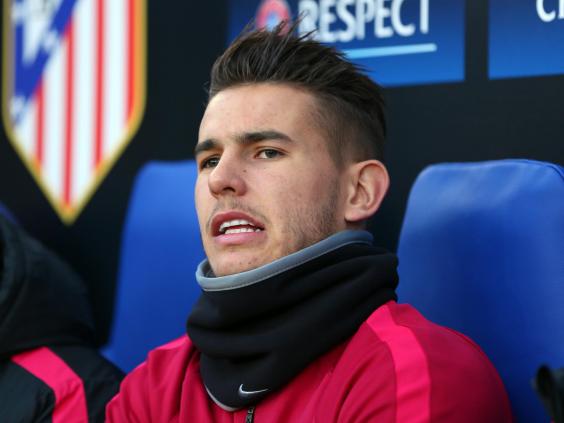 There are other options: midfielders Saul Niguez or Koke could also be selected to replace Juanfran. But just how successfully can a midfielder be expected to keep Cristiano Ronaldo quiet?
It is not only Real Madrid's fearsome attack, led by Ronaldo and Karim Benzama, that mean this injury-crisis has come at the worst possible time for Atletico. It is also how it impacts on their style of play.
Simeone sets up his side in a possession-based, risk-averse 4-4-2, with a zonal marking system and an emphasis on lightning quick counter-attacks. It's successful, too: his team are unbeaten in 11 games and have conceded only four goals in its last 12 matches in all competitions.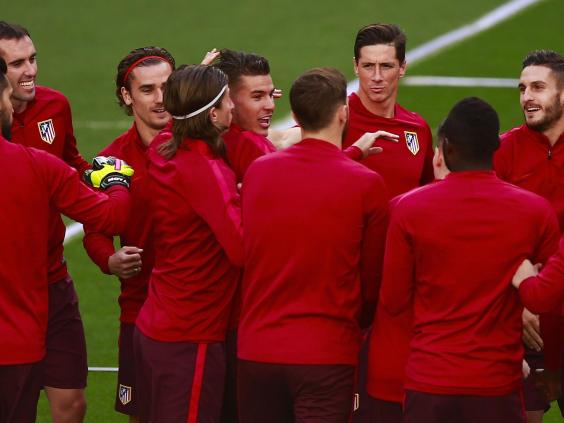 But Atletico's spate of defensive injuries affects this carefully honed system at its very bedrock, adding to the intrigue of this already historically-charged fixture. Simeone was spot on when he observed after the 1-0 first-leg win against Leicester that "one bad half-hour in this competition and you're out": now, Atletico's patched-up defence must hold off their city rivals at home for 90.
Despite this crisis – and despite recent history showing that the winners at home in the first leg of a Champions League tie go through 67% of the time – Simeone is remained positive ahead of Tuesday night's crunch tie.
"The absences are important because it will be a new situation for the player who will have to play in that position," Simeone said at his pre-match media conference. "But this is a team sport and the rest of the squad can make up for that."
"I see a match in which they make a strong start," he added. "We will have to take the match to where we feel more comfortable and we will put together a team that competes with the heart of any fan of Atletico de Madrid."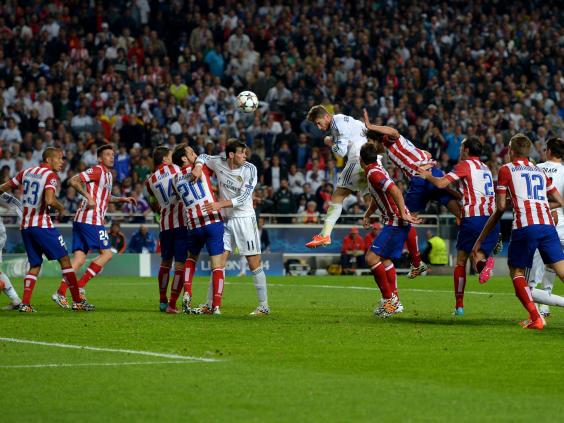 In fact, there exists a possibility that Simeone's minor injury crisis, while not forcing the adoption of an entirely new style of play, may just force his team to play off the front-foot, which could surprise Real.
Atletico's torrid recent record against Real in the Champions League – crushed in extra time in the 2013/14 final, conceding a last-gasp goal in the quarter-finals the following year, and losing the final once again the year after – clearly indicate that Simeone has to try something new against Real when the teams meet again this evening.
An impromptu tactical reshuffle could provide the spark they have been lacking.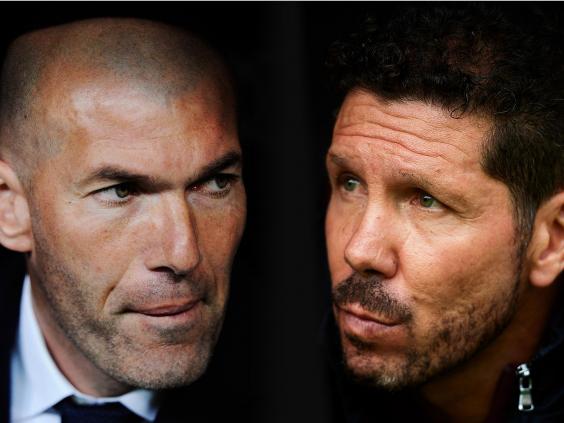 Then there is the fact that Real's defence is far from infallible. Zinedine Zidane's team have made a habit of conceding the first-goal in their most recent Champions League matches, something they have done in both legs against Bayern Munich and Napoli, and may struggle to fight their way back into a tie against a team as solid as Atletico.
So there is good reason for Simeone's optimism, despite the loss of players with the stature of Gimenez and Juanfran.
The Argentinian may be forced into tweaking his side's customary style for the first-leg against Real, but his tactical aptitude and show of confidence heavily implies he has a plan to cope with his untimely crisis. 
Reuse content