An American sports executive who held talks with officials from five of the Premier League's biggest clubs has revealed that talks did take place to discuss restructuring the current landscape of European football, although he did stop short of making any declaration about a European Super League breakaway as has been reported earlier this week.
Reports earlier this week suggested that officials from Arsenal, Chelsea, Liverpool, Manchester City and Manchester United met with Miami Dolphins owner Stephen Ross, along with Relevant Sports chairman Charlie Stillitano.
Speaking to American radio station SiriusXM, Stillitano revealed that talks were held to discuss "restructuring the Champions League", with Uefa expressing an interest in working with the organisers of the International Champions Cup – a pre-season tournament that sees a number of high-profile clubs compete around the globe in lucrative friendlies.
"We have even talked to Uefa in the past because they had an interest in our summer tournament," Stillitano said. "That is something they would like to integrate into their portfolio."
Only Arsenal have spoken out since the reports emerged to stress they opposed any new European competition that would see clubs ringfenced and prevent the likes of Leicester City and Tottenham Hotspur – the current top two in the Premier League table – from competing alongside Europe's elite.
United, City, Chelsea and Liverpool have all failed to comment on the prospect of a European Super League breakaway, and Stillitano suggested that such an idea would be in favour of a club like United, given they risk missing out on the Champions League this season as they currently sit outside the top four.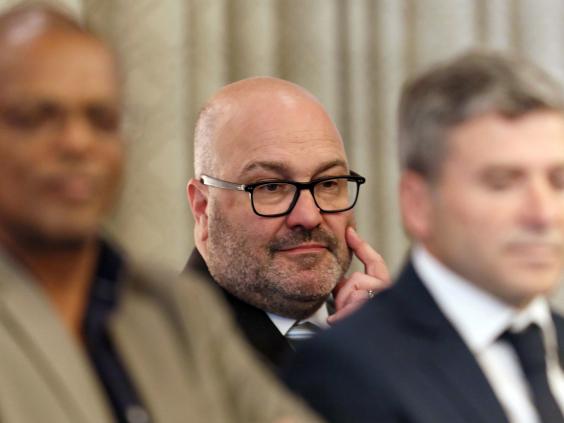 "What would Manchester United argue: Did we create soccer or did Leicester create (it)?" Stillitano added, with United's executive vice-chairman Ed Woodward one of those in attendance at London's Grosvenor Hotel on Tuesday.
"Let's call it the money pot created by soccer and the fandom around the world. Who has had more of an integral role, Manchester United or Leicester? It's a wonderful, wonderful story. But you could see it from Manchester United's point of view too."
Should a ringfenced European competition come to fruition, it would replicate the American model to sport, where relegation does not exist and teams are seen as franchises rather than clubs. Stillitano accepts that it might not be seen as a positive move in Europe, but believes there is an argument to suggest the American way can work across the Atlantic.
"Maybe that is absolutely spectacular unless you are a Manchester United fan, Liverpool fan ... or a Chelsea fan," Stillitano said. "I guess they don't have a birthright to be in it every year. But it's the age-old argument: U.S. sports franchises versus what they have in Europe.
"There are wonderful, wonderful, wonderful elements to relegation and promotion. And there are good arguments for a closed system."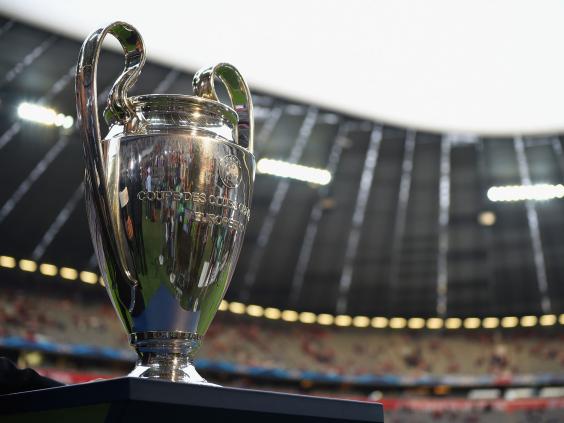 Stillitano highlighted the number of teams in the Champions League that are not on the same level as the likes of Barcelona and the five English club's that he met with on Tuesday, with the American using the example of PSV Eindhoven and Ghent to suggest that the Champions League may not quite be the pinnacle of European football that it claims to be.
"This is going to sound arrogant and it's the furthest thing from it ... but suddenly when you see the teams we have this summer in the ICC you are going to shake your head and say, 'Isn't that the Champions League?'" Stillitano said. "No, the Champions League is PSV and Ghent."
However, it's worth pointing out that it was PSV who helped eliminate United in the group stage of this year's tournament, having beaten them 2-1 at home before holding them to a 0-0 draw at Old Trafford to finish above them in Group B.
Reuse content