Have a rummage around in your pockets, check your bank balance and get excited, because the game of the year is here. Galatasaray and Brazil midfielder Felipe Melo has finally launched 'Felipe Melo Z', the zombie apocalypse thriller everyone has been waiting for.
Oh wait, you haven't heard of it? Then let us explain.
The 31-year-old, who was linked with a move to Arsenal a few years ago only to leave Juventus and join Galatasaray, has launched his new gaming app that sees the world of football facing the mother of all crises.
According to the game description, you must guide Melo to help save the world of football as we know it.
Soldiers... This is the day!! My videogame "Felipe Melo Z" is now available for Android on Google Play Store!! pic.twitter.com/TO95QdNwza

Felipe Melo (@_felipemelo_) June 23, 2015
"The world of football has been subjected to a zombie apocalypse and the world leaders decided to call the general Felipe Melo to kill them all." Enthralling stuff.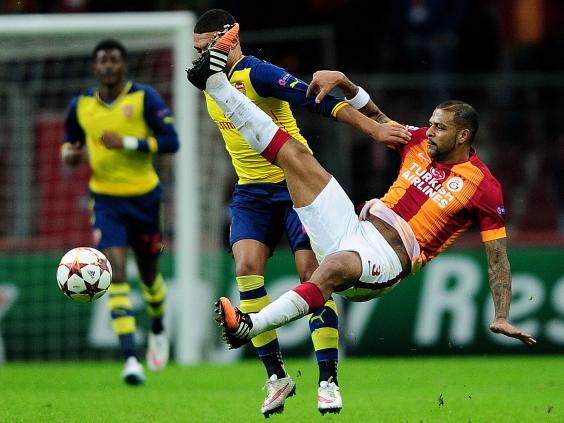 'Felipe Melo Z' is available on Google Play for £0.85, which we believe is a bargain for any football enthusiast determined to save the world of football.
Reuse content