Francesco Totti has published an enigmatic statement over his future, which pointedly refuses to confirm earlier reports that he will retire at the end of the season.
At the beginning of the month, new Roma sporting director Monchi claimed that the 40-year-old veteran would retire this summer, after 25-seasons spent playing for the club.
"In terms of Totti, I already knew that there was an agreement with the club that this would be his final year as a player, then he would start as a director," the former Sevilla director said shortly after joining the club.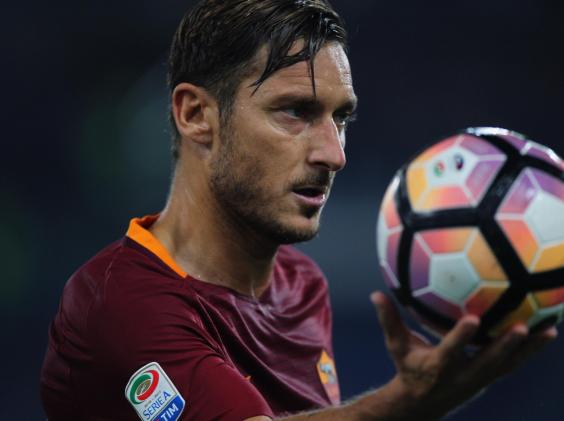 However, Totti published a statement on his Twitter page which appeared to deny this claim, and instead insisted he was completely focused on the club's forthcoming Serie A clash against league leaders Juventus.
"All I know is that Juve comes to Rome on Sunday and I'm thinking only of that because we're fighting right to end of the championship and Rome comes before everything else," he wrote.
"The rest can follow on afterwards and there'll be time to talk about it."
The 40-year-old began his career with the Giallorossi in 1992 and has won one Scudetto as well as two Coppa Italias, on the way to becoming Serie A's second highest ever goalscorer.
He has also won 58 Italy caps over an eight-year career for the Azzurri.
Reuse content