Ricardo Carvalho, that classy Portuguese warhorse, was clear. "The French league is improving a lot," he said. "It is quick like England and getting more physical, but the English league I think is still the best in Europe."
Carvalho, a title winner in Portugal, England and Spain, now seeking an eighth championship medal with Monaco in France, ought to know. But as he hinted, and as the presence of two French clubs but no English ones in the Champions League quarter-finals underlined, the gap is closing.
Certainly there have been few matches in the Premier League to compare with the one Carvalho had just played in. With three rounds to go in Ligue 1 Carvalho's Monaco were in the third and final Champions League qualifying place. Five points behind were their hosts Olympique Marseilles, who had led the league for many months before falling away, and St Etienne, the great club of the 70s having one of their occasional revivals.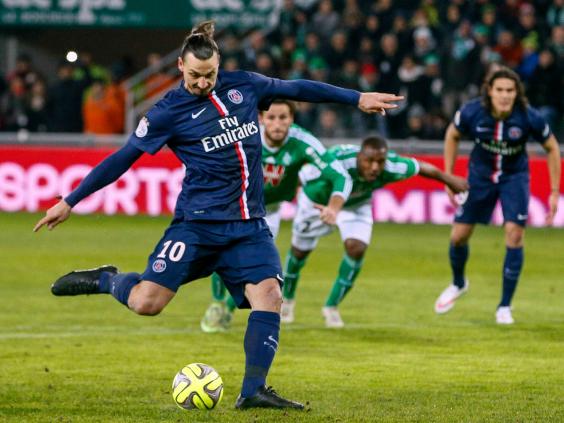 At tea-time Les Verts laid down a marker, thrashing Nice 5-0 to leapfrog Marseille. At 9pm local time, in a packed and raucous Stade Velodrome, with live coverage in England on BT Sport, Marseilles kicked off. Within a minute they were one-down, Joao Moutinho, who seems to have been an unrealised target for English clubs since he was in the cradle, capitalising on sloppy defending.
Marseilles, driven on by their fans, pressed and pressed but, as Arsenal know to their cost, Monaco are dangerous on the break and would have killed OM off but for veteran goalkeeper Steve Mandanda – and a bad miss by Bernardo Silva.
With Carvalho and the outstanding Tunisian Aymen Abdennour holding firm defeat loomed. Then Abdennour, apparently coveted by Arsenal, was injured preventing a goal by substitute Florian Thauvin - another Premier League target. A minute later Andre Ayew headed OM level. The crowd erupted. Even the addition of Dimitar Berbatov could not restore Monaco's composure and with three minutes left Romain Alessandrini scored the winner.
The noise was deafening. Stade Veldrome has been stylishly renovated ahead of next summer's Euro 2016 with its trio of beautiful half-moon stands retained, but now protected by a glorious wrap-around roof which keeps the wind and rain out and sound in. The decibel volume from the 62,471 crowd, in part due to no one at either end using their seat for the purpose intended, is unlikely to have been eclipsed in England this season. "The crowd was unbelievable," said Carvalho.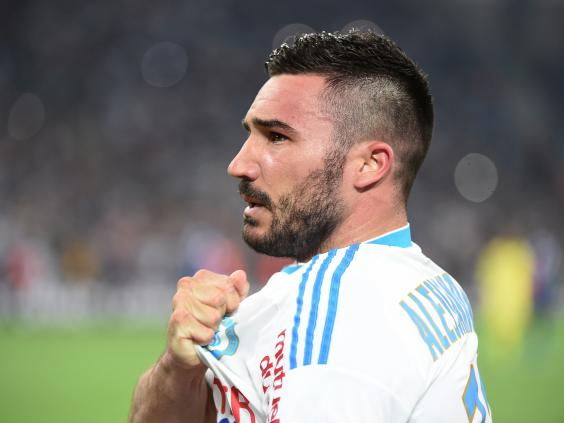 It was easy to be intoxicated by a drama that had L'Equipe, the French sports newspaper, screaming the following morning: 'Incroyable OM'. 'Completement Loco!' But Marseille still have much to do to reach the Champions League, and progressing in the competition will be even more challenging. PSG and Monaco, after all, fell at the quarter-final stage this season and they have the money in Ligue 1. But, undeniably, something is stirring across the Channel.
If the English were the 19th century fathers of football, codifying the laws and inventing the first knock-out competition and league, the French took over the mantle in the 20th century being the driving force behind the creation of Fifa, the World Cup, the European Championships and the Champions League. However, even more than the English they have not punched their weight.
International success has been marginally greater but at club level there have only been two triumphs, Marseille in the Champions League in 1993, PSG in the Cup-Winners' Cup three years later.
With PSG funded by Qatar, and Monaco by Russian billionaire Dmitry Rybolovlev that may change. Those two clubs have the financial power, if they want, to resist overtures from England for their players, and the lure the best from elsewhere.
However, progress is always at a price. Ligue 1 has often stood apart from the other big European leagues for its equality. In the 1990s there were seven different champions. After a period where Olympique Lyon were dominant there were six different winners in succession. However, at Montpellier tomorrow PSG are expected to wrap up their third title on the trot, 14 points clear of OM.
PSG, representing the perceived wealth and arrogance of the capital, have never been popular in Marseille, but now they are truly detested. One tee-shirt on sale in a supporter-run club shop simply read 'Fuck Paris'. Another (below) had the logo Q$G in PSG colours (the Q representing Qatar) and the words 'la passion plus forte qui le pognon' (passion is stronger than money).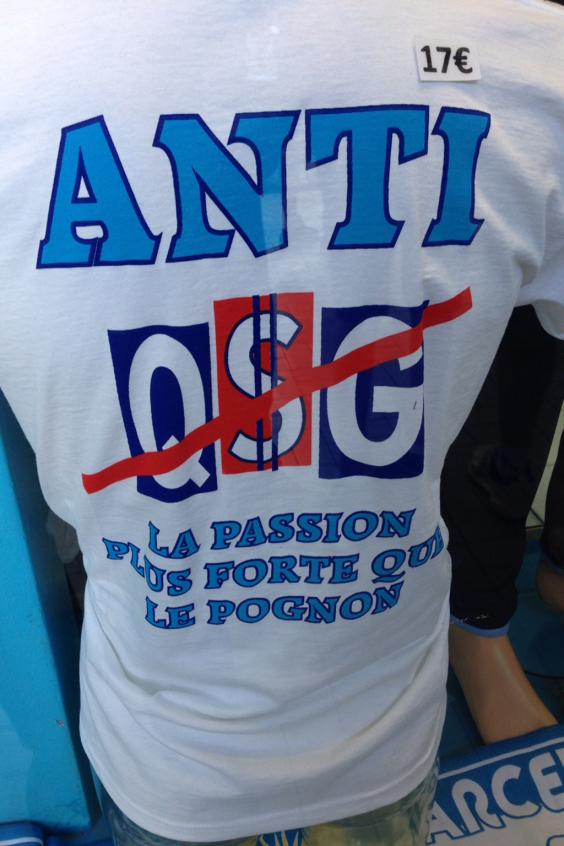 The club president, Vincent Labrune, has a more nuanced view of the new investors. "The Qatari backers of PSG and the Russians at Monaco are a very good thing for the economic development of Ligue 1," he told The Independent. "It's very positive. They are the locomotives that can help the league progress.
"What helps even more is when these clubs invest primarily in other French clubs. PSG, since the arrival of the Qataris have invested in terms of recruitment almost entirely in players from foreign clubs, which hasn't benefited other French clubs directly. Monaco are concentrating more on the French market, that is a lot more positive for Ligue 1 and could attract other investors, which is important because Ligue 1 is at the moment in the second division of European leagues. The finances of our league are still too weak compared to other European leagues. I'm talking about England and Germany, and we hope to be able to compete with these leagues on the European stage.
"It's difficult for OM to compete with PSG, who have a budget four times ours. Because we can't go toe-to-toe with them, we have based our strategy on building a young talented generation and at the same time benefit from gate receipts, sponsorships and TV money [which Labrune expects to increase from 2016-17 in the wake of the European Championships]."
The boon should be widespread, with four clubs having new stadia and five renovated ones, though PSG's cash means it will still be harder for the likes of Lille and Bordeaux to win titles.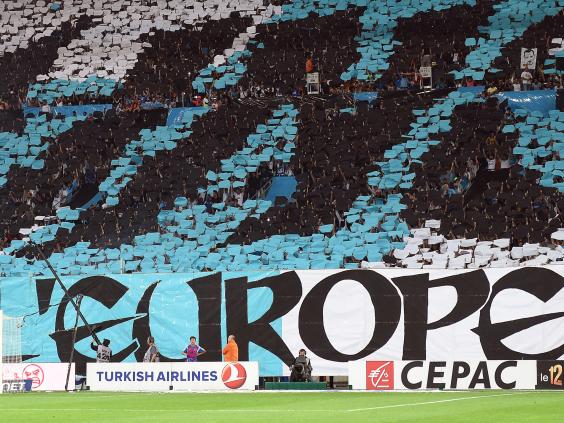 Being France's best supported club gives Marseilles a better chance. "We will enter into a period where gate receipts are going to increase a lot," Labrune said. "Sponsorships are progressing too. We have come through a difficult period because of the works on the stadium we have had to carry out that have cost the club a lot of money, TV money went down in France too. We have one more difficult year to get through, but we think we are going to enter into a much healthier economic cycle from 2016 so we have a lot of hope for the future even if it will be hard to overcome PSG. But until the hallway point this season we were top of the league so anything is possible."
For now Marseilles accept they cannot hold onto players such as Ayew, cannot afford ones like Joey Barton, and need to go cap in hand to Chelsea to seek young loanees. The future, however, looks more promising for a club, and a league, that has too often failed to realise its potential.
Montpellier v Paris Saint-Germain (BT Sport 2, 8pm) and Lille v Marseilles (BT Sport Extra, 8pm) are on live on BT Sport tonight, part of the broadcaster's exclusive coverage of France's Ligue 1.'
Reuse content