Roy Keane and Paul Scholes have outlined what struggling Real Madrid star Gareth Bale must do to have an impact on tonight's Champions League semi-final - "turn up".
The most expensive player ever was heavily criticised after an anonymous first leg performance where he had just one shot.
Juventus had no trouble in stopping the former Tottenham winger and went on to win 2-1 thanks to goals from Alvaro Morata and Arturo Vidal.
But speaking ahead of the game - which could see an El Clasico final if Real Madrid win - former Manchester United team-mates Roy Keane and Paul Scholes, two of Bale's biggest critics last week, sent a message to Bale.
"There's no doubt in his [Bale's] talent," Keane said as a pundit for ITV.
"We've seen him do it before. We've seen him do it last year in the big, big games. If Gareth is at it tomorrow [Wednesday] night, then they've got a chance. That's if he turns up. He's a top player."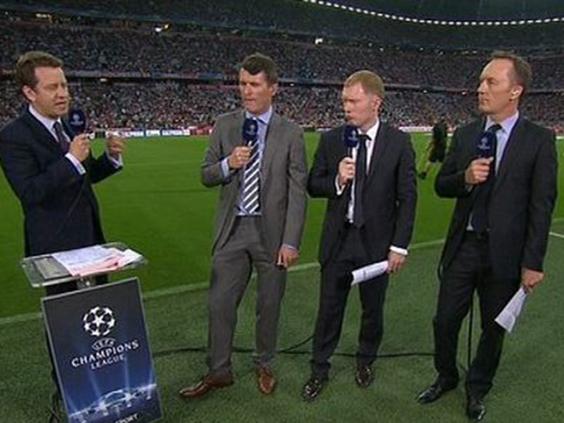 Scholes, who was pitchside with Keane as Barcelona went through against Bayern Munich in  the other Champions League semi-final, added: "We just want to see him more positive. We know the talent he's got.
"The pace and power he possesses. Last week his confidence looked low. He kept whipping the ball in.
"It was easy for the Italian defenders. If he's like that tomorrow, they will love that.
"They'll eat that up all day long. I'd like to see him more positive. Take his man on. Shots on goal."
Reuse content