Here is Gerard Pique entering the Nou Camp last night before Barcelona's 3-1 Champions League win over PSG, wearing a bizarre hooded jumper that made him look more like medieval knight.
Dressed like he was ready for battle in his 'jumperclava', Pique created a storm on the social media before the game.
Barca won the match thanks to goals from Lionel Messi, Neymar and Luis Suarez, fighting back from a goal down after Zlatan Ibrahimovic had put PSG ahead.
How the internet reacted to Pique's jumper
Pique staring in this season Game of Thrones pic.twitter.com/6qFfOYxiyj

The Madridistas (@RMadridNation) December 11, 2014
I've figured out who Gerard Pique reminds me of pic.twitter.com/y9MM0XY4bN

Ryan Bailey (@RyanJayBailey) December 11, 2014
Too close to the enemy, Gerard Pique. pic.twitter.com/KGTcjLc9mY

Bleacher Report UK (@br_uk) December 10, 2014
knew I had seen Pique's outfit before pic.twitter.com/cn41vwv5nl

Coral (@Coral) December 10, 2014
Here is another pic of him on his way into the ground
Picture: Pique with a fan tonight #fcblive [via @barzaboy] pic.twitter.com/BWVJDeCVqb

barcastuff (@barcastuff) December 11, 2014
But maybe he was wearing the clothing in homage to the wrestling icon Scott Steiner (below), former WCW heavyweight champion, who went under he nickname of "Big Poppa Pump".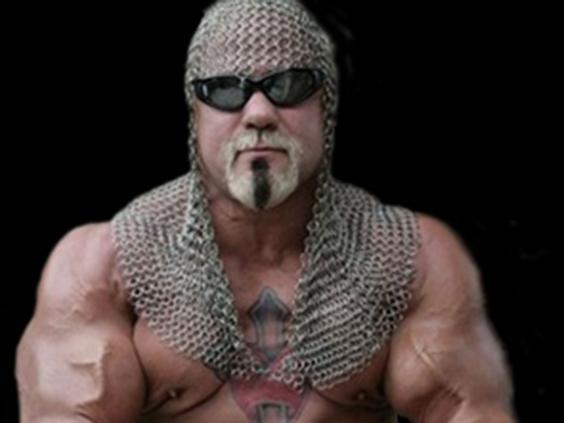 Barca travel to Getafe in La Liga on Saturday, all eyes will be on whether Pique will continue to wear the get-up.
Reuse content