It was always going to be this way. From the moment the ink had dried on his contract with Juventus, Gonzalo Higuain must have known that his eventual return to Naples was going to be a nightmare.
The Argentinian striker swapped clubs last summer, his €90 million transfer to the Bianconeri instantly transforming him into a hate figure among those who had spent three years worshipping him.
The timing of his first trip to the Stadio San Paolo could arguably not have been more poorly timed, the recent international break allowing the club's Ultras plenty of time to prepare their welcome.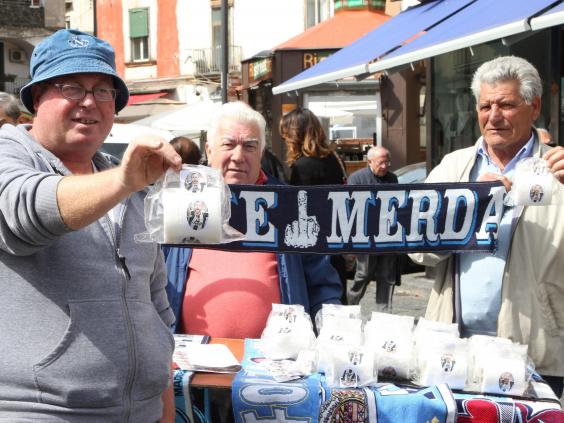 They certainly made the most of that, a plethora of scooters following the Juventus team bus into the city despite a heavy police presence on Saturday evening, but bad weather deterred their plans of keeping the Bianconeri awake all night and the crowd soon dispersed.
As they handed out toilet rolls adorned with pictures of his face, Napoli supporters made their displeasure at the manner of his exit abundantly clear. They had seen a number of their former idols eventually join Juventus, including homegrown stars like Ciro Ferrara and Fabio Cannavaro, but this was too much.
A banner was hung on railings close by labelling Higuain "a dirty rotten traitor" and he is unlikely to ever be forgiven. Expected to keep fighting their bitter rivals, he instead ran into the arms of the Old Lady without any discussions or negotiations. Juve knew he had a release clause in his contract and paid the fee, Napoli left holding a large sum of money but feeling like a jilted bride left waiting at the alter.
However, while rain on Saturday night had dampened their spirits, nothing was going to douse the red hot atmosphere that awaited Higuain just 24 hours later. The Juve team bus took a detour as a precaution, then got stuck on the way into the stadium, while the striker was accompanied by a bodyguard when he finally disembarked.
Fifa FifPro World XI 2016
Fifa FifPro World XI 2016
1/11 Manuel Neuer (Germany, Bayern Munich)

Getty

2/11 Gerard Pique (Spain, Barcelona)

Getty

3/11 Daniel Alves (Brazil, Barcelona and Juventus)

Getty

4/11 Sergio Ramos (Spain, Real Madrid)

Getty

5/11 Marcelo (Brazil, Real Madrid)

Getty

6/11 Luka Modric (Croatia, Real Madrid)

Getty

7/11 Toni Kroos (Germany, Real Madrid)

Getty

8/11 Andres Iniesta (Spain, Barcelona)

Getty

9/11 Lionel Messi (Argentina, Barcelona)

Getty

10/11 Luis Suarez (Uruguay, Barcelona)

Getty

11/11 Cristiano Ronaldo (Portugal, Real Madrid)

Getty
As fans made their way into the Curva A, Napoli ultras handed out thousands of bright blue whistles, giving recipients instructions to blow them every time the striker received the ball. Some had planned to stay silent, but the sight of the 29-year-old running out to warm up with his Juventus team-mates eventually proved too much and the booing began.
"Higuain seems calm and he's doing his work without worrying about everything else," Bianconeri full-back Kwadwo Asamoah said in a brief pre-match interview with Mediaset Premium. "I didn't ask him how he feels, but he seems fine."
Eventually the game got underway and the jeers seemed to be inspiring El Pipita to deliver his best, tirelessly chasing the ball as Napoli began brightly. However it would be Sami Khedira who struck the first blow, the German midfielder exchanging passes with Miralem Pjanić before slotting the ball past stand-in goalkeeper Rafael, who was only playing because Pepe Reina had been ruled out.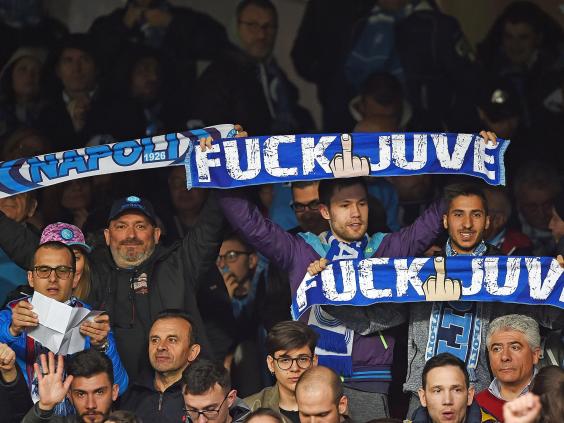 Just seven minutes had passed, but the remainder of the first half followed a predictable pattern, Juve denying their opponents time and space while Napoli failed to find an opening despite dominating possession. Max Allegri would have undoubtedly been the happier Coach at half-time, his team controlling the game even with the likes of Paulo Dybala and Juan Cuadrado benched after returning from international duty with slight knocks.
But whatever Napoli boss Maurizio Sarri said at the break appeared to have the desired effect, his side coming out for the second half with renewed vigour. Suddenly they were much more proactive in moving the ball, every pass coming that little bit faster and each player moving into space much quicker.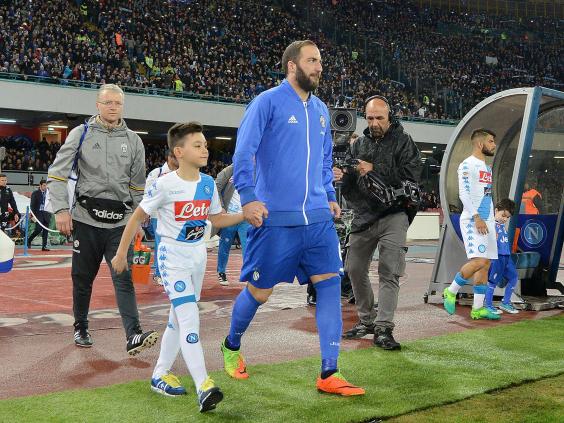 Their play was sharper and there was an air of inevitability about the eventual equaliser. Jose Callejon had one goal disallowed for offside, but Marek Hamšík would not make the same mistake when he made a perfectly timed run into the box.
Dries Martens played in the club captain with a smart pass and the Slovakian curled it beyond Gigi Buffon, wheeling away to celebrate almost before it his the back of the net.
The crowd erupted, stadium announcer Decibel Bellini leading repeated chants of the mohawked midfielder's name as he once had for the man in the Juventus No.9 shirt. With the Juventus attack depleted by those aforementioned injuries and perhaps in part affected by the vitriol showing down upon him, Higuain looked increasingly isolated as time ticked away.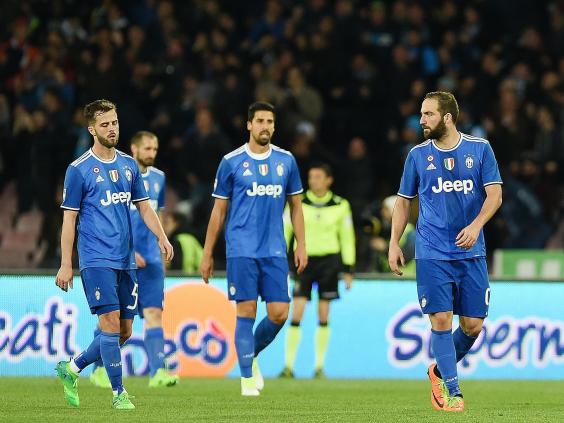 He never came close to scoring, Mertens instead squandering couple of good chances to win the game for the home side. Eventually it ended in a stalemate that saw the Bianconeri maintain their lead at the top of the Serie A table, a sixth consecutive league title now appearing to look like a foregone conclusion.
Yet Napoli fans will relish another chance to use those whistles when the two teams meet again in same venue for Wednesday's Coppa Italia semi-final, but Higuain will know that it will only take one goal for him to deliver an even more deafening answer.
Reuse content