The Greek Football Federation (EPO) has suspended all football competition in the country after an alleged arson attack on the home of a refereeing official.
A fire broke out at the home of Giorgos Bikas, the president of Greek football's refereeing committee (KED), on Wednesday morning, causing severe damage to the property.
Neither Bikas or his family were at the property, in the region of Halkidiki in northern Greece, at the time of the attack.
Competitive league and cup football will now be suspended until an investigation into the fire is carried out.
"Following an extraordinary meeting, the EPO announces its decision for the suspension of all national football championships until the conclusion of the investigation into the causes of the fire by the fire services," the EPO said. 
"The EPO expresses its full compassion to Mr Giorgos Bikas, whom we will support in every way possible."
The start of Greece's football season was previously delayed for two weeks in August after a dispute over the appointment of referees lead to security concerns and fears of violence.
The incident at Bikas' home also follows the intimidation of another KED member, Giorgos Tsachilidis, who was threatened by two men on his doorstep last week.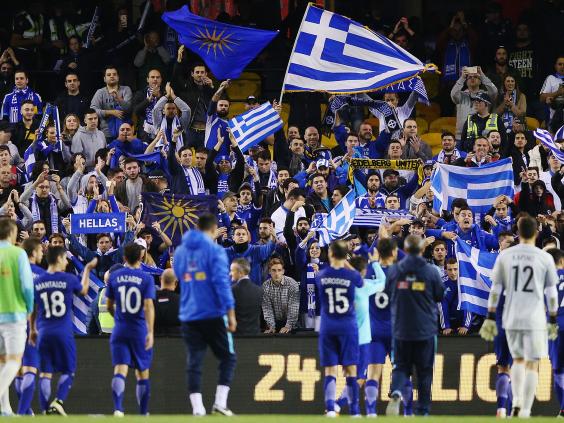 Several Greek clubs have rallied to defend Bikas and the KED, with PAOK Salonica insisting that "there must be no surrender to this mafia".
Christos Panagopoulos, the chief executive of Panathinaikos, said: "We simply cannot sit and watch houses of people being burnt to the ground and talk about football. 
"Even if the courts decide in 2020 (on the probe into the criminal group), let's wait and start the championship again then."
Wedensday's suspension of all national soccer competitions in Greece does not affect the national team's World Cup qualifier against Bosnia-Herzegovina in Athens on Nov. 13 nor matches involving Greek teams in the Europa League.
Additional reporting by Reuters
Reuse content