When Roberto Di Matteo swept into Gelsenkirchen as Schalke's new manager last autumn, he was already something of an enigma. No one in Germany knew quite what to make of this man who, in between getting fired from various jobs in the Premier League, had won an infamous Champions League Final in Munich.
The Italian has done well to preserve the sense of mystery since then. Di Matteo speaks flawless German, but tends to give less away than Pep Guardiola. He cracks the odd joke, and once even walked out of a press conference, but he largely remains aloof. Questions are answered methodically, and he bears the air of a man caught between patronising those in front of him and being patronised himself.
Now, though, Di Matteo is beginning to carve an image out for himself. It took him a while to steady this Schalke side, which has a penchant for swaying from the sublime to the ridiculous like a footballing drunkard. A 5-0 defeat to Chelsea in November was followed by a 4-1 over Mainz and a 4-0 win in Stuttgart. Since then, Di Matteo has finally achieved his aim of making Schalke a defensive machine in the mould of Chelsea circa 2012. His team have conceded only four goals in their last seven games, and Di Matteo now even has a nickname in the German press: "Roberto Di Mörtel". Roberto Di Mortar.
Bricks and mortar is the new Schalke philosophy. And it's bearing fruit. The Königsblauen have climbed up to third in the table, and now lead the pack in the race to secure Champions League football, ahead of the ever improving Borussia Mönchengladbach, the unpredictable Bayer Leverkusen, and the wildly overachieving FC Augsburg.
Not everyone is happy. With the 2012 Champions League victory in mind, the German press have been waiting to lambast Di Matteo for negative football, and have jumped gleefully on the opportunity. Even Di Matteo's boss, Schalke Director of Sport Horst Heldt, mumbled after the 1-1 draw against a ten-man Bayern Munich that "we could maybe have got more from the game if we'd opened up a bit".
In general though, the criticism is muted. Most are unfazed by the negative style, particularly given that in Jefferson Farfan, Julian Draxler and the suspended Klaas-Jan Huntelaar, Schalke are without much of their attacking talent. A recent online poll in local newspaper WAZ showed that the majority of Schalke fans are delighted with the results, regardless of the style of play. Benedikt Höwedes has been blowing curt raspberries in the direction of Di Matteo's critics.
"People can say what they like, we're successful with this system. When you're successful, why should you start complaining about things? It's just important that we keep working, and are able to keep getting scrappy victories when we need to," said the Schalke captain.
This Saturday could see another of those scrappy victories, as Schalke's new defensive solidity is put to the test against the Bundesliga's leading goalscorer. That man is not Robert Lewandowski, Arjen Robben or Kevin de Bruyne, but Eintracht Frankfurt's Alex Meier. Meier has lumbered deceptively around Germany's penalty areas this season, bunting, toepoking and occasionally dancing his way to fourteen league goals. His form will be a reasonable warm up for Schalke's biggest game of the season next week.
For on Wednesday, Real Madrid await. For the second time in two years, Schalke will face the Spanish giants in the second round of the Champions League. The stated aim is to avoid a similar humiliation to last season, when Real triumphed 9-2 on aggregate. Madrid's form is poor, however, and there is a tentative optimism concerning Schalke's newfound defensive rigidity. It is an optimism which has only heightened since Carlo Ancelotti admitted this week that "it would be more difficult" to beat Schalke this year. High praise indeed from the most destructive team on the planet.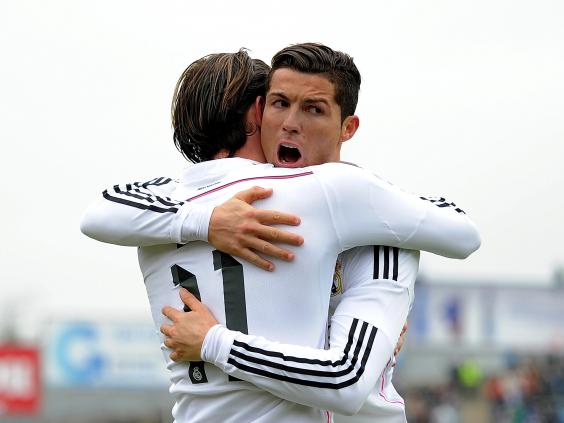 A good result for Schalke in the home leg could at least make the tie interesting, and it certainly seems a damn sight more likely this year than it did twelve months ago. For boring, tactical, defensive Di Matteo, a shock against Real could mark the transition from being merely appreciated to being utterly adored. 
Reuse content