It would take an unprecedented disaster for Juventus to fail to be in the Champions League final from here, and yet Max Allegri's side are refusing to take anything lightly when they host Monaco on Tuesday night.
Juventus won 2-0 at the Stade Louis II last Wednesday evening, a result that underlined the gulf in experience between the two teams and showed why Juventus can claim to be the most balanced, clever and efficient team in world football. It was a performance of European champions and it was enough to prompt some Juventus fans to book transport to Cardiff for June.
But the word from Turin on the eve of the game is that Juventus will be as cautious and careful on Tuesday night as they need to be. They do not believe that they have gone through yet and they do not want to leave anything to chance when it comes to getting back to the final, two years after their defeat by Barcelona in Berlin. As Allegri says, "when the finish line looks closest, that is the time to pedal hardest."

So when Juventus hosted Torino in their local derby on Saturday, Allegri only picked three players who started in Monaco on Tuesday. Leonardo Bonucci, Paulo Dybala and Mario Mandzukic played but after that it was all new faces. And it nearly cost them. Adem Ljajic put Torino ahead with a brilliant free-kick and it took an added time equaliser from substitute Gonzalo Higuain to rescue a point for Juventus.
It was not a bad point in the end, but it did finish Juventus' remarkable 34-game home league winning streak, which dated back all the way to September 2015. They can still win the Scudetto this Sunday, their sixth in a row, if they draw or win away at Roma, their nearest challengers but still seven points behind. That would be a remarkable achievement in itself, Allegri's three titles following Antonio Conte's three.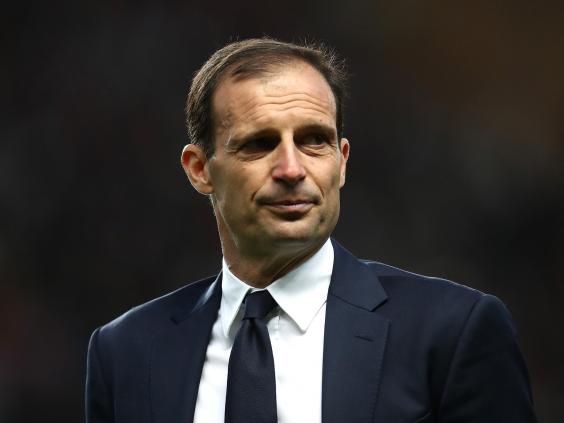 But when you win the league that often, the priority switches to Europe. Juventus have never won as many European Cups as they could have done and this generation of players is determined to reverse that. That is why the old guard all stayed together after the 2015 defeat, rather than retire or leave, because they wanted to win it together. It is why the club hierarchy spent £75million on Gonzalo Higuain last summer, because they knew they had a small window to win in Europe and they want to do it now.
All that work and all that money could be vindicated if Juventus can just hold their nerve on Tuesday evening. The numbers are overwhelmingly in their favour to make it through. Their progress, in fact, is even likelier than Real Madrid's in the other tie.
When the finish line looks closest, that is the time to pedal hardest.
Because only once in the history of the European Cup has a team lost a first leg at home by a two-goal margin and then recovered to qualify. And even then it was through a play-off, in the era before penalty shoot-outs. In the quarter-finals in February 1969, Johan Cruyff's Ajax lost 3-1 to Benfica in Amsterdam before winning 3-1 back in Lisbon, Cruyff scoring twice. Tied 4-4 and level on away goals, the two teams played a play-off in Paris. Ajax won 3-0 in extra-time.
In the era of the penalty shoot-out, then, no team has ever lost by two at home and then gone through. Only six teams, in fact, have ever lost at home first and then gone through, in almost 62 completed years of the competition. Monaco are an exciting team, but Juventus are the canniest strongest safest team in Europe, and have been for a while. For them to go out on Tuesday would need a miracle and for all their talk of caution, they know it.
Reuse content