Italy will take on Argentina in Rome tomorrow night in a friendly dedicated to an Argentinian who has made a massive impact in Italy – no, not Diego Maradona – but one Pope Francis.
Here is Lionel Messi and Mario Balotelli, who will miss the match with a knee problem, meeting the Pope at the Vatican today. Pope Francis is no stranger to football, he is an ardent San Lorenzo supporter, and must have been devastated they did not complete the deal for Newcastle defender Fabricio Coloccini over the summer.
Pope John Paul II, was a keen goalkeeper in his youth growing up in his native Poland, while Francis' predecessor, Pope Benedict XVI once mused before Euro 2012: "Team sport such as football is an important school in educating people to respect one another - as well as one's opponent - on how to make sacrifices for others and the value of the gifts of each element that makes up the team.
"It is in a word something that bypasses individual logic and of egotism, which often characterises human relations, and replaces it by fraternity and love, one that promotes a genuine good at all levels."
Francis told the players to remember they are role models on and off the field "for better or worse" – a piece of guidance Balotelli could have taken on board last season.
Balotelli picked up a knee problem in training this week and Italy's football association (FIGC) confirmed today the Milan striker would miss the game.
"Mario Balotelli will not play in the Italy-Argentina game," the FIGC said in a statement.
"The Azzurri attacker, who yesterday had stopped during a light workout due to pain in his knee, has not recovered from his injury and gone back home."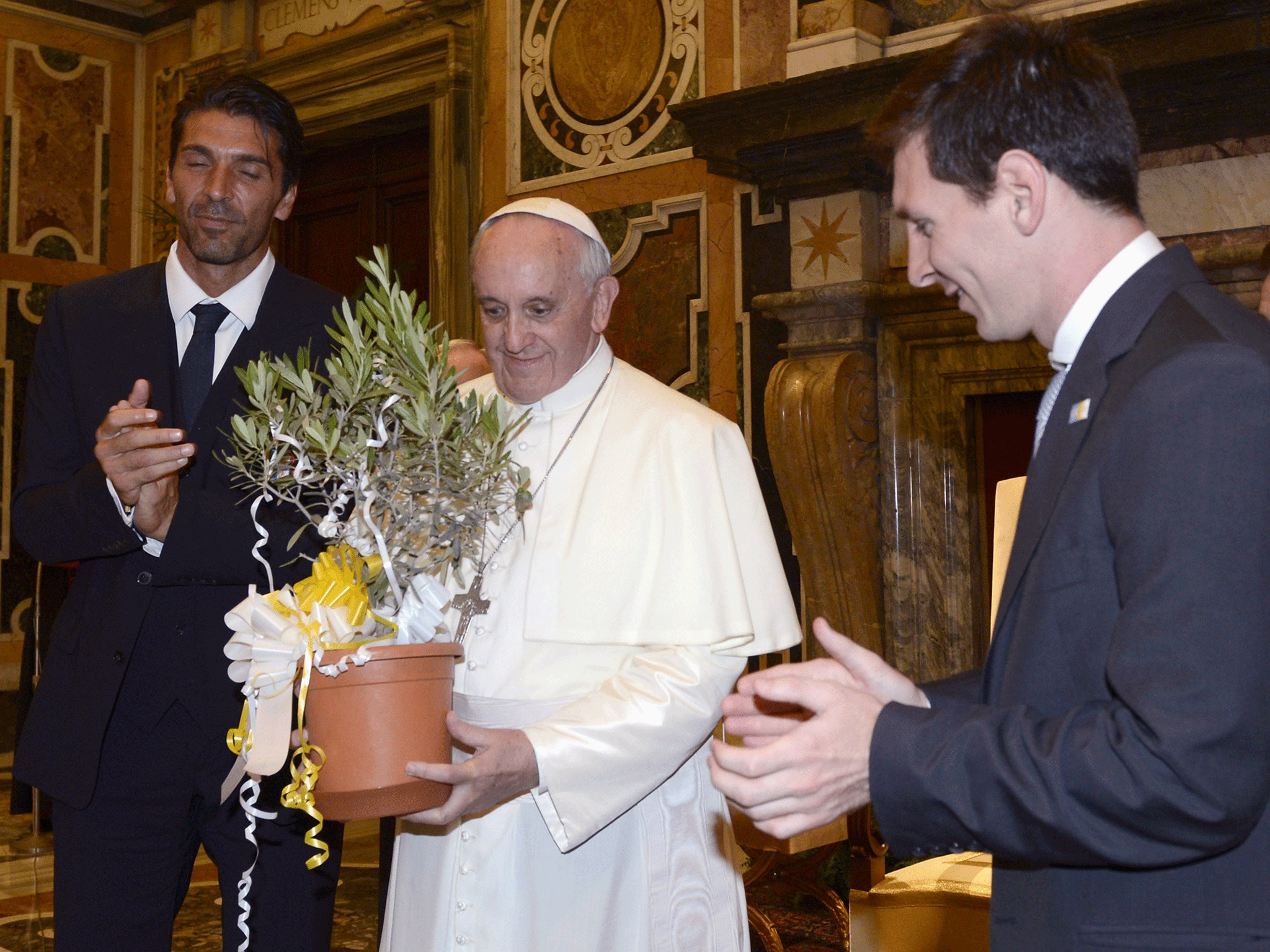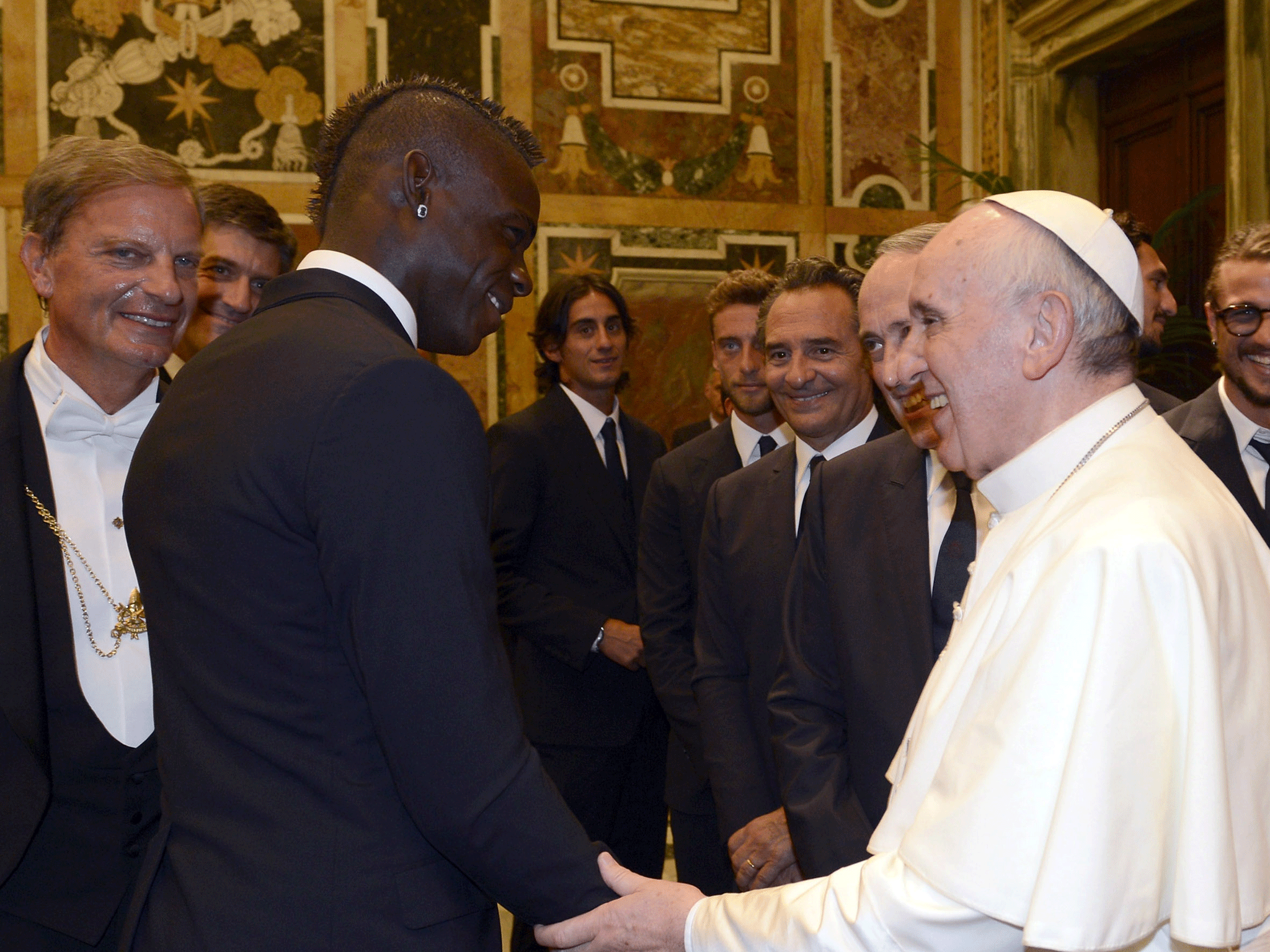 Reuse content