Liverpool manager Jurgen Klopp has questioned Uefa's move to reschedule the Borussia Dortmund-Monaco tie to Wednesday night - just 24 hours after the German side were subject to a terrorist attack - arguing that the officials 'who made the decision afterwards would not have played had they been on the bus'.
The former Dortmund coach did state, however, that he '100 per cent understands' why the game went ahead given the tight demands of a hectic fixture schedule.
The coach carrying the Dortmund team to Signal Iduna Park was hit by three explosions on Tuesday evening ahead of the side's first-leg clash with Monaco in the Champions League quarter-finals.
Borussia Dortmund Team bus attack
Borussia Dortmund Team bus attack
1/8

Police stand near team bus of the Borussia Dortmund football club after it was damaged in an explosion in Dortmund, Germany

Getty Images

2/8

Team bus of Borussia Dortmund is seen on a street after it was hit by three explosions in Dortmund, Germany

EPA

3/8

According to reports, Borussia Dortmund's team bus was damaged by three explosions, as it was on its way to the stadium ahead of the UEFA Champions League soccer match between BVorussia Dortmund and AS Monaco

EPA

4/8

Police escort Dortmund's players after the team bus of Borussia Dortmund had some windows broken by an explosion some 10km away from the stadium prior to the UEFA Champions League 1st leg quarter-final football match BVB Borussia Dortmund v Monaco in Dortmund, western Germany

Getty Images

5/8

The match was postponed after a explosion targeted the Borussia Dortmun football team

Rex

6/8

Police cars stand in front of the main entrance of the Dortmund training ground as Dortmund's players arrive one by one in their cars in Brackel, one day after the explosives attack on the Borussia Dortmund team bus prior to the UEFA Champions League 1st leg quarter-final football match BVB Borussia Dortmund v Monaco

Getty Images

7/8

Fans hold posters 'You'll never walk alone' when Dortmund player Pierre-Emerick Aubameyang leaves the training ground of the team in Dortmund, western Germany,

AP

8/8

A team bus arrives at the training grounds of Borussia Dortmund in Dortmund, German

AP
The game was immediately cancelled but rescheduled for Wednesday night – a mere 24 hours after the attack first took place. Dortmund went on to lose 3-2 and head into the second-leg meeting with a one-goal deficit to overturn.
The decision was widely condemned by the football community, as numerous pundits and high-profile figures questioned the move – and now former Dortmund boss Klopp has waded in on the debate.
Speaking ahead of Liverpool's Premier League trip to West Brom, Klopp expressed how "proud" he was of his old club for how their handling of the past 48 hours but suggested the game should not have gone ahead.
"I was really proud of Borussia Dortmund," he said. "When they played the game they tried to give the best. I saw the faces of my former players and I saw the shock in their eyes and that was really, really hard.
"I can 100 per cent see both sides [why it went ahead].
"It's really, really difficult to find a date in this really tight schedule but I think everyone would have understood if they said they did not want to play it.
"I'm pretty sure the people who make the decision afterwards, if they had been in the bus they would not have played the game.
"If you are not in the bus you cannot imagine how it is exactly.
"I am like all the other football fans in the world, the only difference is I know all of them."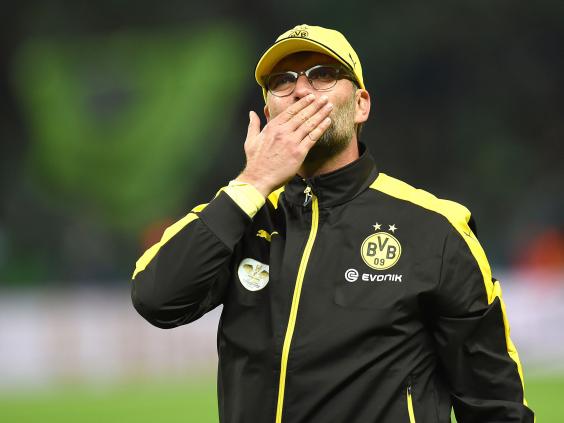 Dortmund boss Thomas Tuchel went further than his predecessor and, speaking after the final whistle on Wednesday, complained that his side felt "completely ignored" over the rescheduling.
"We were informed by text message that Uefa was making this decision," he told a news conference.
"A decision made in Switzerland that concerns us directly. We will not forget it. It is a very bad feeling."
Defender Sokratis Papastathopoulos added that the players felt as if they had been treated like "animals" by the decision to stage the game so soon after the attack.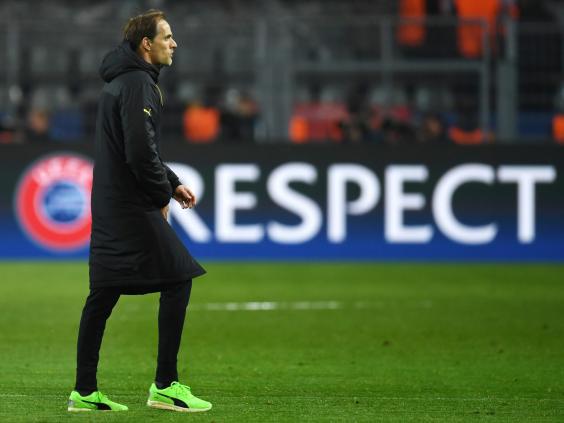 "They (Uefa) have to understand that we are not animals," he told ESPN FC.
"We are people who have families, who have kids in the house. And we are not animals. I am happy that all the players are alive, and all the staff are alive."
But Klopp has urged the sporting community to now move on from the incident and seek to return to normality.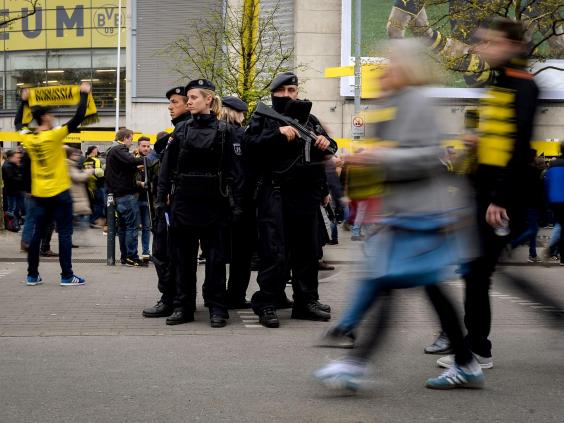 "It's difficult to speak about, but in the world a lot of difficult to understand things happen," Klopp continued. "I saw it in the faces of my former players after the game and I saw the shock in their eyes and that was really hard. It will obviously take time to deal with it in a proper way.
"As human beings we all think about this but as long as we are not directly involved, it's hard but life goes on.
"I see it like all in the world see it. We have to carry on. We will and we can. We can concentrate on football and training.
"We care about them, we think about them but we have to carry on."
Reuse content