It was, he said, "a night that will live with me forever", but not long after Liverpool thrashed Real Madrid 4-0, Steven Gerrard thought he would never see such occasions again.
As the Liverpool side he captained slid into long seasons of mediocrity, Gerrard confessed to thinking that he would never again face Real Madrid. Iker Casillas and Sergio Ramos may have been humbled at Anfield in 2009 but they were still in the competition, season after season, while Liverpool were making do with the odd night in the Europa League,  trying to pretend that Young Boys of Bern were really Bayern Munich.
"A couple of years ago, I thought maybe my Champions League days were behind me," said Gerrard. "But when Brendan Rodgers came in I spoke to him and thought there was just a chance they might come back. But I hope nobody thinks we are going into these occasions just to enjoy ourselves, that we are settling just for being in the Champions League."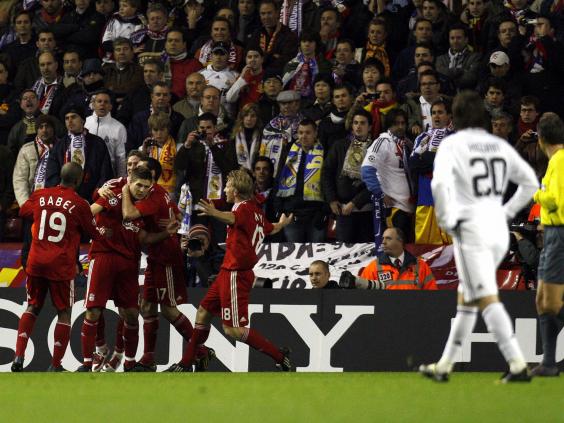 A home fixture with Real represents one of the peaks of the season but Rodgers' message is that, unless Liverpool qualify for the competition season after season, nights with the European champions will become like Tottenham's Gareth Bale-inspired demolition of Internazionale in 2010 – a banquet served before a diet of boiled potatoes.
The destruction of Madrid in 2009 did not signal that Liverpool would dominate European football, it was one of the last hurrahs of Rafa Benitez's regime and one of Fernando Torres' last great displays on Merseyside.
Video: Liverpool vs Real Madrid match preview
"We pressed from the front and we had a world-class talent in Fernando Torres who set the tempo on the night," was how Gerrard recalled the game. "We forced Madrid into mistakes and our finishing was very clinical."
Torres is long gone and in  his place is Mario Balotelli. If Real are considerably better than they were five years ago, Gerrard knows that Liverpool have lately looked considerably worse.
Before Liverpool faced Real in the 1981 European Cup final in Paris, Bob Paisley talked his players through the opposition as they strolled through the grounds of Versailles. Then, Liverpool were the aristocracy of Europe and Madrid a shadow of the side that had once dominated the continent.
Carlo Ancelotti has joined Paisley as the only manager to lift the European Cup three times and at the helm of Real he finds the roles neatly reversed. After Sunday's skittish 3-2 win over Queen's Park Rangers, Gerrard remarked tersely that Liverpool had "no chance" against Real if they performed the same way.
And yet, speaking in Anfield's trophy room, came the defiance Liverpool have so often shown when their backs are most firmly pressed against a wall. "We might shock and surprise a few people," he said.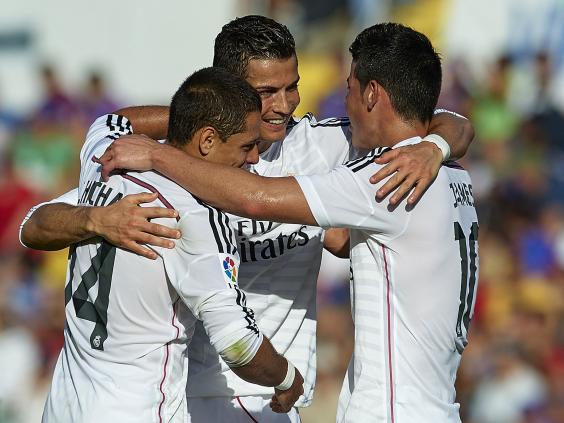 "It has been a stuttering season. We lost a phenomenal player in Luis Suarez and have struggled to get Daniel Sturridge on the pitch but I have huge confidence we can get to the level we were at last season – and it won't be long.
"I know that in the form they are in and the players they have, Real Madrid are expected to win. I understand those opinions but football is football, shocks are there, upsets happen.
"When big questions get asked of this team – especially last year when the big-hitters came to town – we raised our game. I think the fans raised theirs. We put in some really good performances and I think a performance is due now. QPR wasn't good enough – everybody knows that.
"I think every player in our dressing room knows that we cannot have any passengers against opposition such as this or we will be beaten convincingly."
It is a message that Gerrard's long-time friend and team-mate, Jamie Carragher, delivered from the Sky TV studios on Monday night and the passenger he had in mind was Balotelli. If he is still a world-class player, then this would be the place to prove it. It may still be only October but there are not many last chances left.
Nevertheless, for a young, sometimes raw, Liverpool side, Rodgers knows that if they go any distance in the competition they will not face a tougher test than this. Tonight represents a priceless experience and yet Gerrard has been at Anfield long enough to know Liverpool cannot be here just for the occasion.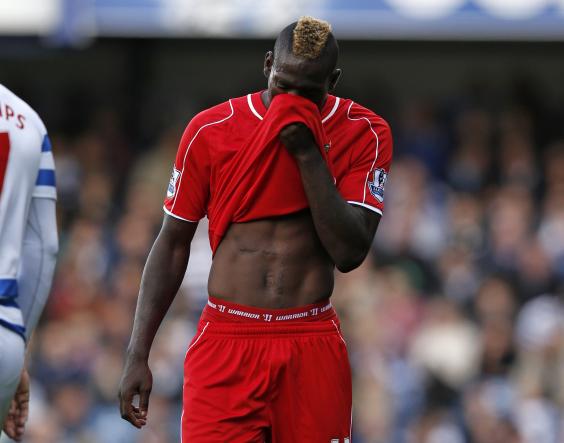 "I don't think any players expect a year's leeway to settle into the Champions League," he said. "I never expected that under Rafa.
The supporters don't say: 'Oh, it's nice to be in the Champions League, it doesn't matter how you do, you will get judged next year'. We will be judged  now – against the best team in Europe."
Reuse content