Manchester City fans were infuriated to learn that Uefa has reduced the punishment handed out to CSKA Moscow for repeated racist behaviour, despite the Russian club flouting an order to play the two sides' Champions League tie behind closed doors.
City have expressed their extreme disappointment to the governing body after it rapidly ruled that it would take no action after approximately 300 CSKA fans cheered the Russian club to a second-half comeback in last week's 2-2 draw. City also asked that the fine paid by the Russian side as part of a punishment for fans' violence and repeated racist conduct be used to reimburse City supporters, who lost money on the cost of flights and hotels booked for the trip.
The Independent understands that Uefa president Michel Platini is likely to discuss the City compensation issue at a meeting with Football Supporters Europe in Nyon, Switzerland, on Friday. But Uefa has already partially upheld CSKA's appeal against their punishment. That means supporters will only be banned from one more of their Champions League matches – rather than two more – and have had their €200,000 (£157,000) fine halved.
With the match against City counting as the first in the ban, it means supporters will only be locked out of one more European match. After no censure of City's Uefa "partner" organisations  over the presence of a partisan CSKA support last Tuesday, City will be sceptical about the likelihood of their rival's last home match, against AS Roma on 25 November, being any less well supported.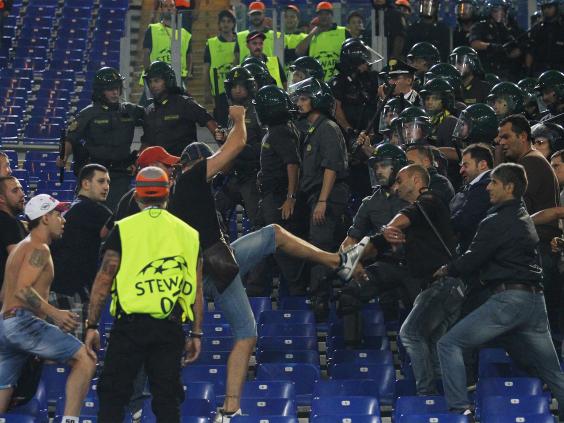 CSKA remain banned from selling tickets to their fans for the next two Champions League group stage games, including next week's visit to the Etihad. Uefa said that CSKA were being punished "for the racist behaviour of their supporters, crowd disturbances and the setting off/throwing of fireworks and missiles by their supporters".
The City manager Manuel Pellegrini, meanwhile, admitted that his players have been put through additional defensive work this week after the 3-1 defeat at West Ham. The reverse  confirmed doubts about his back line, who have kept only two clean sheets in all competitions this season.
"Yes [we are working on defending], because I think it's very it's important to have clean sheets," Pellegrini pointed out. "As a team you play easily or you play with more trust when you don't concede any easy goals at the beginning. Then you start playing against the result, against the time, against the other team. A lot of things.
"But I think we must improve in general, not just the talking about the defending," he added. "We must create more chances, we must score more goals. We are working on that."
Pellegrini's side are six points adrift of Chelsea at the top of the Premier League after nine games of the season, and Jose Mourinho's side have looked far more convincing so far.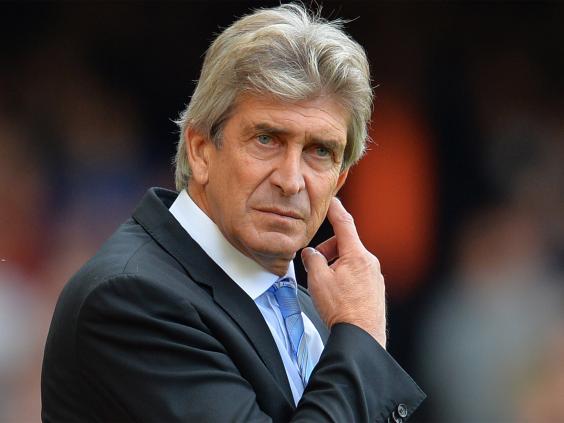 However, when asked if City were below last season's level, Pellegrini said it was hard to make an accurate assessment so soon into the campaign.
"It's very difficult to analyse the whole of last season completely with just some games of this season," he said. "I repeat, last year we had one point less than this year in the table. We didn't start so well as I wanted last year.
"This year maybe we are playing in irregular form. Maybe some parts of the game well, and others not so well. We are always clear that we need to improve and we are thinking about the best way to do it."
City play Newcastle United at home in the Capital One Cup on Wednesday night. Their midfielder Frank Lampard (thigh) is out of the game, but Samir Nasri could make his return from a groin injury.
Reuse content