All eggs in one basket
After resting so many key players against Arsenal on Sunday, it was clear that Mourinho's faith in reaching the Champions League was in winning the Europa. Marcus Rashford, Paul Pogba, Antonio Valencia and Eric Bailly all returned after their little rest. It seemed to work as United looked full of energy with plenty of options to come off the bench should it all go wrong, as Wayne Rooney, Anthony Martial and Juan Mata all looked on. If it wasn't clear which competition Mourinho was prioritising one look at the team-sheet on Thursday night compared to Sunday should tell you all you need to know.
Manchester United vs Celta Vigo player ratings
Manchester United vs Celta Vigo player ratings
1/11 Sergio Romero – 7 out of 10

Continues to deputise well. Deserves to start the final, despite suggestion that Jose Mourinho could reinstate David de Gea.

2/11 Antonio Valencia – 6 out of 10

Quieter than we have come to expect, perhaps still feeling the effects of fatigue, but the occasions did not demand his marauding runs from full-back.

3/11 Eric Bailly – 4 out of 10

The red card is debateable but to raise his hands was daft. Misses the final.

4/11 Daley Blind – 4 out of 10

Looked extremely uncomfortable for most of the evening, but particularly in the opening exchanges. A poor showing at centre-back.

5/11 Matteo Darmian – 6 out of 10

Guilty, like Blind, of a nervy start but unlike his team-mate he recovered well. Still caught out on occasion.

6/11 Ander Herrera – 5 out of 10

Spoiled a decent display by needlessly leaving Facundo Roncaglia for Celta's equaliser.

7/11 Marouane Fellaini – 7 out of 10

That he should score the goal sealing United's place in a Europa League final nicely sums up the last few years of life at Old Trafford but in all fairness, did well on this occasion.

8/11 Jesse Lingard – 5 out of 10

More peripheral than the other members of United's attack.

9/11 Paul Pogba – 7 out of 10

A good display, featuring several moments of neat creative play in the first half.

10/11 Henrikh Mkhitaryan – 6 out of 10

Not at his best, but showed neat feet in the build-up to Fellaini's goal. Failed to track much of Celta's threatening wing-play.

11/11 Marcus Rashford – 8 out of 10

Superb cross to set up Fellaini's opener and arguably should have had two of his own.
What home comforts?
Manchester United looked uneasy, unsettled and taken aback by the way Celta Vigo started the game. The Spaniards were the one needing the goal but the motivation was there for Mourinho's side to kill the tie early on. But Iago Aspas twice in the opening five minutes found space on the right-hand side to cut in and force Sergio Romero into action. It has been the sort of confidence-lacking play which has marred United's top-four challenge all season and threatened to do so again on Thursday night. Mourinho demanded an improved atmosphere from the one during the Anderlecht game in the last round and wouldn't have been disappointed – but it is difficult to cheer when your side is under attack so early on.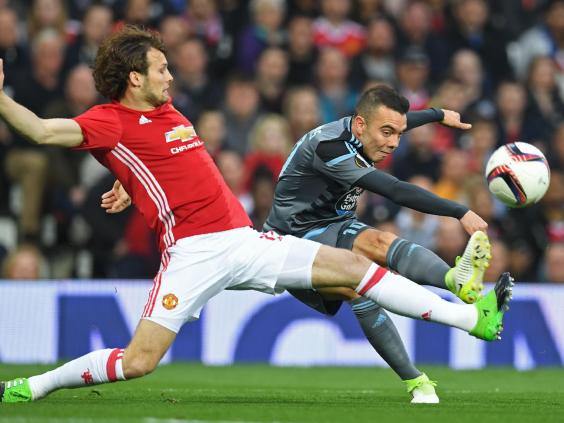 Rashford is no Harry Kane experiment
Rashford's promotion to free-kick taker stank of Roy Hodgson's decision to do the same with Harry Kane during the European Championships with England last summer – initially that is. But after his stunning free-kick in Vigo in the first leg he pulled out another fantastic bit of skill, this time in open play, to put United ahead again. This time he was provider but Marouane Fellaini couldn't have wished for a better cross to tuck away. It's another string to Rashford's already impressive bow.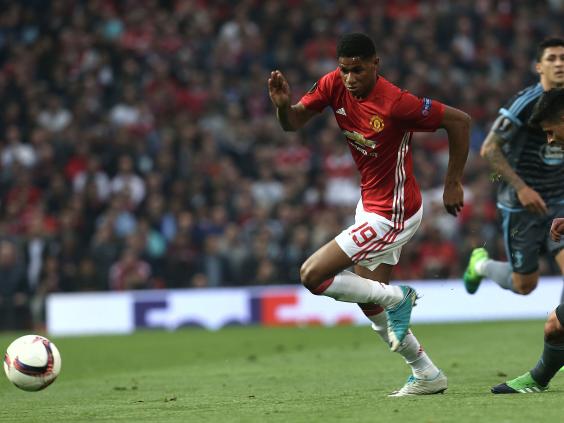 Mourinho knows how to win
Despite the auspicious start, after the goal United did exactly what they did in the first leg and shut up shop. They kept it tight and never committed too many men forward in search of a second, tie-ended goal, knowing that victory was within their grasp. It has been Mourinho's tactic so often this season and so often it has failed in the final few stages as a game they dominate ends in a draw. There was an air of anxiety throughout the second half, but there needn't have been. Mourinho knows how to win and how to drag his sides through a cup competition – hence United reaching the quarter-final of the FA Cup and winning the League Cup in addition to this Europa League run.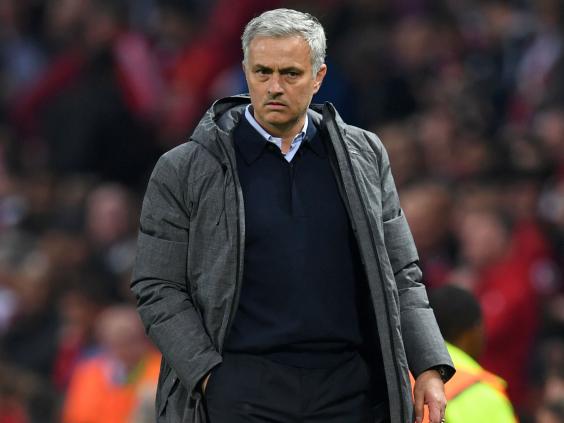 Will sixth place be successful season?
Despite spending most of the season stuck in sixth place, Mourinho is on the verge of a very successful first season with the club. A Europa League final win would mean he finishes with two pieces of silverware and Champions League qualification – as well as a club-record unbeaten run in the middle of it. If he adds a couple of much-needed signings in the summer then he can be fully content with the job he has done so far. Be sure, if he can add goals to this difficult-to-beat side, then you could well be looking at next season's Premier League champions. That's getting a little ahead of ourselves, but who would have thought a sixth-placed finish would spell a successful season? 
Reuse content