Jose Mourinho has labelled fixture schedulers as 'enemies' and said Manchester United will 'probably lose' on Sunday after fatigue and injuries caught up with his side against Rostov.
Juan Mata scored the only goal of the game on Thursday night as a lacklustre United scraped into the last eight of the Europa League.
The game came three days after the Old Trafford club crashed out of the FA Cup to Chelsea after playing more than an hour with 10 men.
United now face Middlesbrough at the Riverside at midday on Sunday and Mourinho is convinced his side will lose.
Mourinho told BT Sport: "I was afraid of extra-time and I knew I had Marcos Rojo in trouble, so it was a difficult game.
"It is difficult to play Monday night with 10 men, it is difficult to play now and it is difficult to play on Sunday at 12 o'clock so we have lots of enemies. Normally the enemies should be Rostov but we have a lot of enemies.
"We have lots of things going against us and we will have to fight and we will probably lose on Sunday. Fatigue has a price."
World-record signing Paul Pogba paid the price for playing in almost every game since his arrival when he sustained a hamstring injury in the opening moments of the second half, while Marcos Rojo needed a banana for extra energy mid-game.
Daley Blind also left the pitch early with a head injury.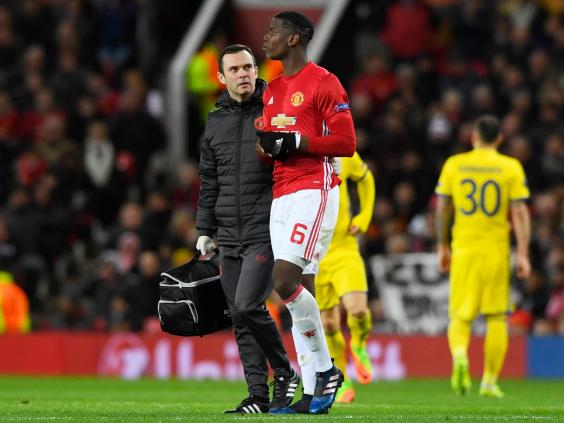 "I don't know for sure how long but for sure no Middlesbrough and no national team," Mourinho said of Pogba.
"The player [Rojo] asked for a banana, but it's not to laugh at all. It's to respect the players."
Reuse content