Jose Mourinho will request that Marcus Rashford does not represent England in the Under-21 European Championships if he has established himself as a regular in the senior national squad by next summer.
The Manchester United forward, who turns 19 on the last day of this month, has been the subject of conjecture, with FA sources insisting they want players of his calibre to appear in the under-21 tournament in Poland next June.
The idea forms part of the FA's plan to hand their emerging stars experience in big tournaments to aid in their development towards the senior level.
But while his club manager insists he has no problem with Rashford playing in Poland, should he remain part of an under-21 squad now managed by Aidy Boothroyd, he will battle the FA on the subject if he has established himself in the senior squad by then.
"We are in mid-October, the Championships will be in the summer," said the United manager. "I think we have to wait and see what happens until then.
"Because if the player becomes a regular in the A national team, if you want to call it that. If he becomes a regular in the A national team and established, then to say it is important for his development with the under-21s, makes no sense.
Liverpool vs Manchester United player ratings
Liverpool vs Manchester United player ratings
1/22 Loris Karius – 4 out of 10

Didn't have too much to do but looked nervous when the crosses did come in and his loose pass nearly gave United the lead.

2/22 Nathaniel Clyne – 5 out of 10

Couldn't attack anywhere near as much as he normally likes to and was restricted in what he could contribute.

3/22 Joel Matip – 7 out of 10

Had a good battle with Ibrahimovic throughout and probably got the better of the big Swede.

4/22 Dejan Lovren – 7 out of 10

Like Matip, did well to keep Ibrahimovic quiet and read the play well.

5/22 James Milner – 7 out of 10

Could have had a tough night against Rashford but continued his impressive run at left back.

6/22 Jordan Henderson – 5 out of 10

Struggled to get his foot on the ball as he lost the midfield battle to United's pairing.

7/22 Emre Can – 5 out of 10

Much of the play passed him by as it seems he is still lacking match fitness on his first Premier League start of the season.

8/22 Sadio Mane – 6 out of 10

Continued to drop deep in hope of making something happen and was probably the liveliest of Liverpool's attacking players.

9/22 Philippe Coutinho – 5 out of 10Philippe Coutinho – 5 out of 10

Looked out of sorts and made uncharacteristic errors with his forward passing and crossing.

10/22 Roberto Firmino – 5 out of 10

Similar to Coutinho, he also struggled to find any space between the lines to work in.

11/22 Daniel Sturridge – 4 out of 10

Anonymous in the first half and replaced before the hour mark by Lallana. He has now gone 615 minutes without a Premier League goal.

12/22 David De Gea – 8 out of 10

Didn't put a foot wrong and was needed to pull off two world-class saves from Can and Coutinho.

13/22 Antonio Valencia – 8 out of 10

Continued his fine start to the season and saved the game for United with a stunning last-ditch challenge.

14/22 Chris Smalling – 6 out of 10

Did well to keep Coutinho and co. out but United's captain for the night was overshadowed by his new centre-back partner.

15/22 Eric Bailly – 7 out of 10

A strong and commanding performance by Bailly as he kept Liverpool's attacking quartet quiet.

16/22 Daley Blind – 5 out of 10

Could have been found out with his lack of pace but held his own against the Reds' pacey attacks.

17/22 Marouane Fellaini – 7 out of 10

Helped control the game from midfield and broke up play well alongside Herrera.

18/22 Ander Herrera – 8 out of 10

Was the best outfield player of the game. He was dynamic and won possession well on multiple occasions.

19/22 Paul Pogba – 5 out of 10

Played in a more advanced role but other than a few neat passes he looked frustrated as he struggled to make anything happen.

20/22 Marcus Rashford – 5 out of 10

Didn't get past Milner as much as he'd have liked but the one time he did he fired in a dangerous cross that Liverpool struggled to deal with.

21/22 Ashley Young – 6 out of 10

Did exactly what he was put into the team for. Crossed well and worked back industriously to keep Clyne quiet.

22/22 Zlatan Ibrahimovic – 4 out of 10

Cut a frustrated figure up front as he struggled to link with his midfielders amid the pressure from Matip and Lovren.
"It's the same that he's a regular here with us, and then we are going to play him in the under-23 Championship because we want to beat somebody and he can give us a help in that.
"Let's see what happens. If he's an under-21 player in the national team, then he is an under-21 player and there is no discussion about that.
"But if he becomes a regular choice for Gareth Southgate in the first team, then we have to speak because we don't want him going."

Rashford has five caps to date, a goalscoring debut in a friendly against Australia last season, and four substitute appearances in European Championship finals and World Cup qualifiers.
Mourinho was speaking as he put the finishing touches to plans for the Europa League group game with Fenerbahce at Old Trafford.
The game could be the opportunity for Wayne Rooney and Henrikh Mkhitaryan to start, as Mourinho juggles his squad ahead of Sunday's trip to Chelsea.
Rooney has not started the last four United games and has also seen his international starting place disappear, under new manager Southgate.
"Wayne is working well, he is one of those responsible for the atmosphere for the players," insisted Mourinho. "He is positive, he is a good example. We count on him to start or be on the bench. He will be there tomorrow."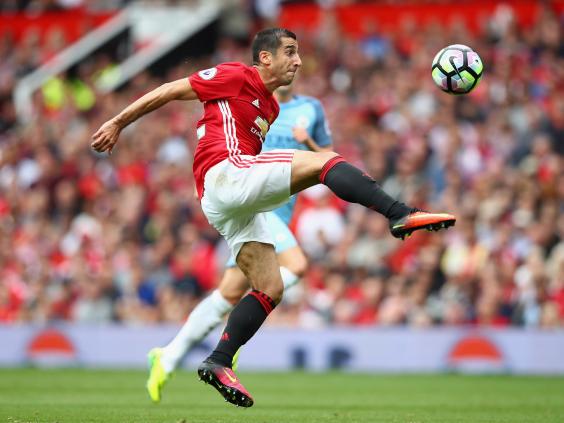 As for Mkhitaryan, a £26m summer signing from Borussia Dortmund, the Armenian has not been involved since defeat in the Manchester derby in early-September as he struggles to recover from a thigh injury.
"He was injured and was injured for quite a long time," said the manager. "Now he is not injured anymore. He has been training with the team without any limitation. 
"I cannot confirm if he plays tomorrow. Now he is fit and now it is time for him to go back to the levels we know he can achieve."
The only player whom Mourinho would confirm starts against the Turkish side is England left-back Luke Shaw, who has not started a game since he earned criticism from the United manager in last month's defeat at Watford.
Shaw claimed he has taken Mourinho's criticism in his stride and is keen to learn from it.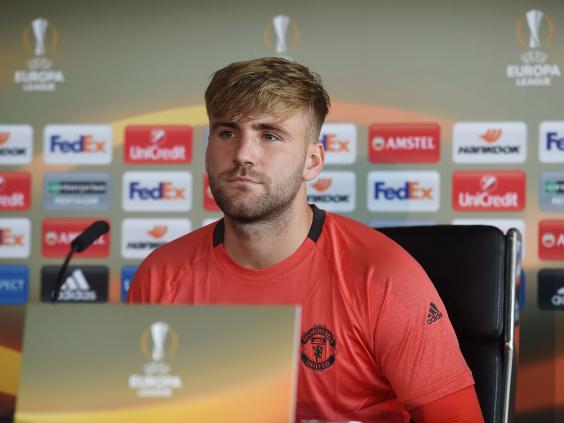 "Of course," said Shaw. "I said before I'm a grown man and I can take what the manager said. 
"I'm still young and I need to take on board what he said and improve. I'm always going to listen to what the coach's saying and have a good attitude about it.
"I was disappointed with the result but not what the manager said. I take it on board and look to improve. Hopefully I can do that in the next matches."