Marco Reus looked delighted after Borussia Dortmund improved their recent form to beat Mainz 4-2 in the Bundesliga at the weekend, so much so that he embarked on a round of handshakes for his team-mates.
But what was quickly revealed is that each player has their own, secret handshake, and knows exactly what to do when the forward reaches out to them.
Reus was at his best on Friday night as he scored a goal of his own and laid on an assist for striker Pierre Emerick Aubameyang, who put Dortmund 3-2 up and on the way to a rare victory in the Bundesliga this season.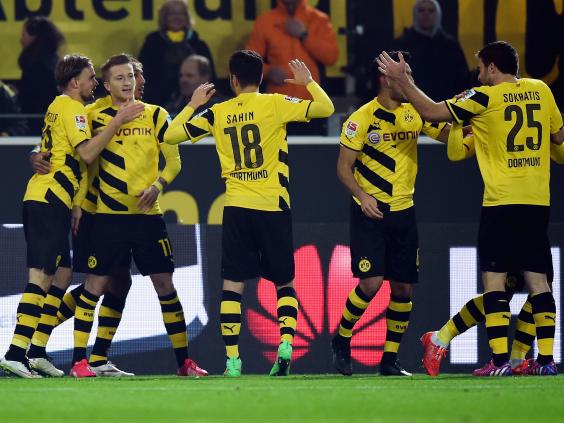 Reus celebrated at the full-time whistle by approaching Aubameyang, Ilkay Gundogan and Nuri Sahin, and each one rather comically got an individual secret handshake for their efforts.
Watch the video below...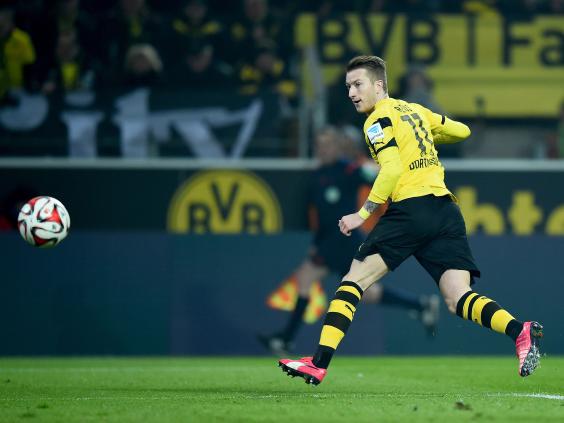 The result saw Dortmund climb to 15th position after registering back-to-back wins for the first time since the 3-1 victory over Freiburg in September the followed the 3-2 win against Augsburg.
Reuse content