Marco Verratti was at the French Open final this weekend, the Italian ace trying to work out how he can force his relationship with Paris Saint-Germain to break point. 
It won't be easy. For all his ambition and his excellent performances over the last five years with PSG, the club's owner Nasser El-Khelaifi is a stubborn man of great honour. He sees the likes of Barcelona as his club's rivals and he abhors feeling disrespected by players or staff. 
By way of an example, veteran midfielder Thiago Motta attempted to force his way out of the club last summer with Atletico Madrid having already agreed personal terms. The deal was there to be done but El-Khelaifi, furious at how Motta had gone behind PSG's back, refused to let him go on a matter of principle. Be it a 34-year-old midfielder like Motta or a 24-year-old one like Verratti, the rules are the same. The exit door is, for now, bolted shut.  
Verratti's sudden explosion onto the market is a major story for a number of reasons this summer. In fact, it could be the major story, assuming Kylian Mbappé remains in Monaco for another campaign.
The Italian playmaker is a very unique talent, seen by Juventus as an heir to Andrea Pirlo but by Barcelona as a successor to Andres Iniesta. There is little more you could say about a player in the 21st century to elevate them to the elite, and Verratti now feels he will never reach that particular level playing for Paris Saint-Germain.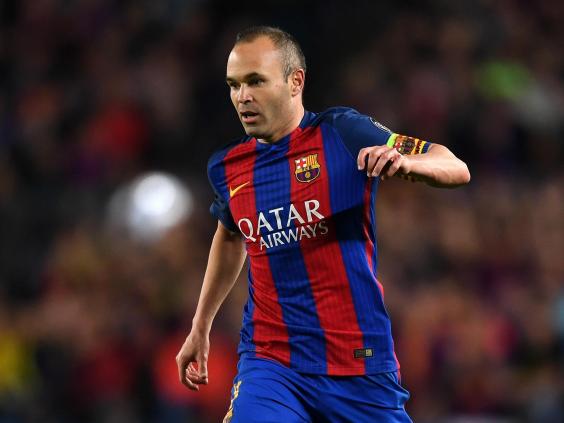 When he left Pescara and became a flagship signing of the Qataris' Parisian project, the hope was that PSG - with the arrivals of some of Serie A's finest in Zlatan Ibrahimovic, Edinson Cavani and Ezequiel Lavezzi - could become one of Europe's leading clubs. As it happens, a combination of factors have seen them progress no further than the Champions League last eight and Verratti, entering his peak, is keen to move from the executive suites of European football to the penthouse. 
Barcelona are ready to offer €100m for his signature, reports Gazzetta dello Sport, an incredible amount of money and one that would not only require Barca to sell players this summer but also to compromise on other targets. 
Hector Bellerín, for example, would be virtually impossible to sign should Verratti complete a blockbuster move to the Nou Camp. Ousmane Dembele, another target, would become similarly out of reach. It would mean resorting to cheaper deals, like rebuying Gerard Deulofeu for the current £12m clause, rather than spreading the money throughout the squad. 
And yet the feeling among scouts and other football personnel asked by The Independent  is that it would be worth it. "He is one in a generation," said one scout. "This kid is the best passer of a footballer since Xavi. A crack," says another. 
In modern football, where the elite clubs are pulling away financially and becoming ever stronger on the field, the natural reaction from everyone else is to sit deep and defend the spaces. The best teams spend a lot of coaching time working out how to break down massed defences and it is one of the issues in international football, where coaching time is limited, that defences are far more easily coached than cohesive attacking pattern play so we find evermore conservative gameplans pervading major tournaments.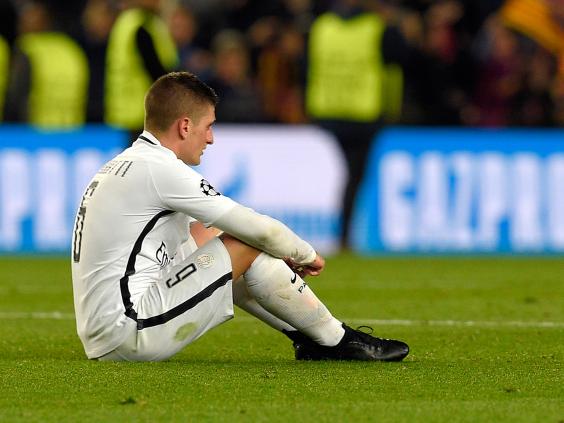 Verratti is a key to unlock defences. Playing from deep but roaming where he wishes, his ability to not only see but execute remarkable passes is virtually unrivalled and what marks him out from virtually any other midfielder on the planet. 
It is why Barcelona, though they need to improve their depth, should not hesitate in breaking their transfer record to sign Verratti, a player who could stay for 10 years, helping maximise the final years of Lionel Messi and transition this team forward alongside Neymar.
Signing Verratti may be a one-off opportunity. It may even be a none-off, should Nasser El-Khelaifi put his foot down. There are still four years left on his deal and, while Verratti's agent Donato De Campli will spend this week trying to negotiate an exit, there is little leverage beyond transfer requests and desperate pleading to go.
Should the Italian leave, Paris Saint-Germain will be even more ready than before to make an enormous splash in the transfer market as they rebuild the machine under new sporting director Antero Henrique. It would completely reshape the club, and alter the destiny and make-up of the buying club for the next decade or more. 
Should he stay, it could go any number of directions. It could be an unhappy stay, with Verratti stropping, or it could mean an all-out assault on the transfer market this summer to convince Verratti of PSG's ambition. 
It is an intriguing stand-off, a rare talent trying to force his way onto the market and potentially the most important transfer of the summer not just for Paris Saint-Germain, but for the effect it could have on European football for years to come.
Reuse content