Patrice Evra was involved in a comical spat with a Real Madrid ball boy on Wednesday night during the 1-1 draw that sent Juventus through to the Champions League final.
With Real leading after Cristiano Ronaldo struck a penalty to put Real ahead on away goals, Evra was keen to retrieve the ball as quickly as possible when it had gone out of play.
However, the mischievous ball boy decided he had his part to play in the match, and refused to give the ball back to the former Manchester United defender – much to Evra's anger.
Watch the video below...
It was a case of winning the battle but losing the war though, as the ball boy could merely look on as former Real striker Alvaro Morata struck for the second week in succession to eliminate the reigning European champions and remind the club why they were foolish to let him leave last summer.
33-year-old Evra was left to join his Juventus team-mates to  celebrate the success, and it stretches his impressive Champions League semi-final record to 11 matches unbeaten, with eight wins backed up by three draws and not a single defeat.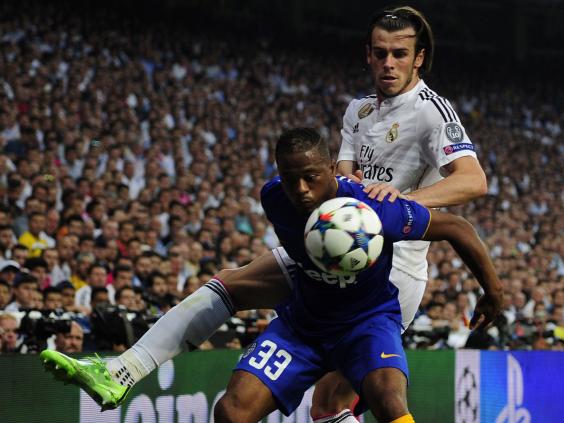 Thankfully, Evra was able to keep his head, unlike Chelsea's Eden Hazard did in January 2013 when he let frustration get the better of him and kicked a ball boy when he was lying on the ball.
Reuse content