As Arsenal's Groundhog Day of a season continues to take shape – top four with no title chance; Champions League group qualification with little chance of surviving the early knockout rounds – supporters can be grateful for something else that never changes: taking Barcelona for a ride in the transfer market.
If there was a trophy for it, Arsène Wenger would have earned the right to keep it a long time ago. Alexis Sanchez's move to Arsenal this summer, with Thomas Vermaelen's switch in the opposite direction, has kept up the old tradition.
At Barcelona they are still scratching their heads at the logic behind the purchase of Vermaelen, who was brought in for £15m in the summer and who, sporting director Andoni Zubizarreta assured everyone, was "ready to start playing".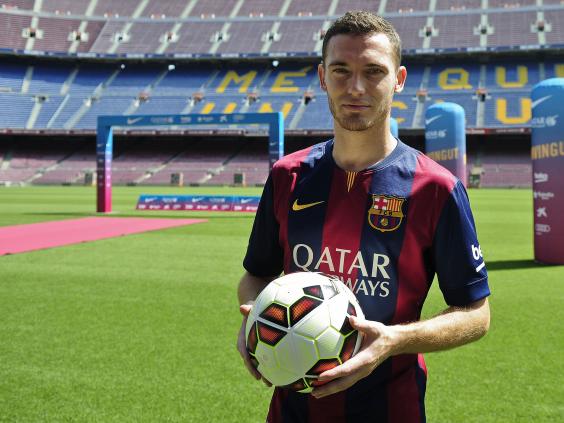 It has been more than four months since Vermaelen was injured at the World Cup. Half a game against an Indonesia Under-19s team over a month ago was the closest he has come to turning out for his new side in anything approaching competitive action. During home games he can been seen sitting in the directors' box alongside Carles Puyol, the man he was brought in to help replace.
Barcelona are hopeful of finally giving him minutes after the next round of international matches, and publicly his long-term prospects are talked up, but privately no one has a great deal of confidence that he can end up being worth what Barça paid for him.
Meanwhile the man who moved in the other direction is looking like the signing of the season, not just because of what he gives Arsenal but for what he might easily have given their rivals Liverpool had Wenger not beaten Brendan Rodgers to his signature.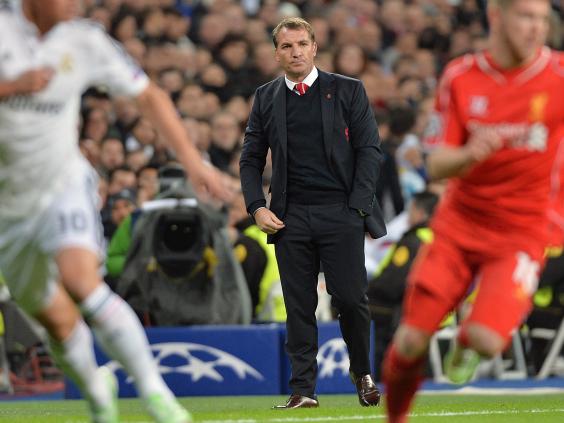 On Tuesday against Anderlecht the former Barcelona forward was at his best again – it was not his fault that his team-mates managed to secure a measly point from what should have been a convincing victory – and while he was excelling for Arsenal, Liverpool were toothless in Madrid, mustering only one shot at the Real keeper Iker Casillas' goal.
Aside from any debate about Rodgers' selection, there was something sad about watching the second best team in England last season cowering from the side who finished third in Spain. How differently Liverpool's season would have started had Sanchez and not Mario Balotelli ended up at Anfield.
Liverpool knew that and bid £2m more for Sanchez than Arsenal, but the player preferred London and Liverpool never managed to turn him around by selling him the magic of the No 7 shirt and how they wanted him to fill it after Luis Suarez's exit.
"There are similarities with Suarez because he runs at you and he gets into positions you do not expect him to be in," said Wenger last weekend, rubbing in Liverpool's misfortune.
Sanchez even has that street-tough durability that has invited comparisons with Suarez's upbringing. The copper mine, the thermoelectric power plant or the potassium nitrate extraction and shipping industry are the principal career opportunities in Sanchez's hometown of Tocopilla in northern Chile. Somehow Sanchez steered clear and made it to Europe.
Poor diet had hindered his physical development and poverty meant his stepfather Jose Delaigue had to haggle with local team Arauco so that they would only let him play for them, aged seven, if they bought him boots to play in. Hardship does not always build character but it often seems to help.
Already he is looking like a strong candidate for player of the season and he means Arsenal walk away with the prize for the best piece of business of last summer. He may not have been cheap at £30m but looks great value when you factor in the £15m they got back for the unfortunate Vermaelen.
Reuse content