Paris Saint-Germain remain over-reliant on Zlatan Ibrahimovic - but they are a team Chelsea would have wanted to avoid at this stage of the competition.
By finishing top of Group G, Chelsea would have hoped for a favourable draw, but it's worked out to be rather less fortunate.
Whereas Arsenal, who finished second in Group D, have drawn Monaco, sixth in Ligue 1 and weakened by the departures of Radamel Falcao and James Rodriguez, Chelsea will face a PSG team containing Zlatan Ibrahimovic, Edinson Cavani, Ezequiel Lavezzi and Lucas Moura.
Indeed, Chelsea needed an 87th minute goal from Demba Ba last season at Stamford Bridge to sneak through to the semi-final on away goals, after Laurent Blanc's team had dominated the Blues with a 3-1 win at the Parc des Princes.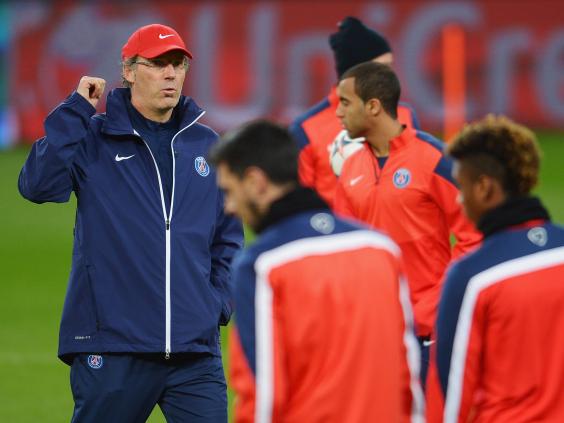 There is hope, however, and Chelsea - a much stronger outfit than last season - remain favourites to continue to the quarter-final stage.
This time last week PSG were unbeaten in both Ligue 1 and the Champions League.
On Wednesday they needed only a draw to finish top of Group F but, after taking the lead at the Nou Camp, they fell to a 3-1 defeat at the hands of a brilliant Barcelona, leaving them with a much tougher draw.
Then on Sunday, they failed to take their chances and were beaten away to Guingamp 1-0, their first defeat of the season. PSG entered that game trailing league leaders Marseilles, who also lost at the weekend, and a sluggish start has cost them.
Without the injured Ibrahimovic, PSG drew six of their first nine games in the division and have been playing catch-up ever since. Their form was fantastic ahead of the Barcelona game, with 11 wins and two draws - including a 3-2 win over Barca at the Parc des Princes - in their previous 13 games as the big Swede returned to form.
Ibrahimovic remains their most potent attacking threat, with 10 goals in 14 games this season; PSG have only drawn four games when the striker has played, while it was his absence at Stamford Bridge last year that was arguably the biggest factor in Chelsea's eventual win. He was on target in the Nou Camp and has five goals in his last six matches.
Cavani and Moura have taken much of the goal scoring and creative burden when Ibrahimovic has been missing, with Moura a particularly impressive performer this season, although there continue to be rumours and gossip that Cavani is unhappy in Paris.
Lavezzi and Javier Pastore are capable reserves should the preferred front three of Cavani, Ibrahimovic and Moura be missing.
The tie, of course, reunites Chelsea with former player David Luiz, who was sold for a whopping £50m in the summer.
Much of PSG's strength lies in their defence, where Luiz has combined with Brazilian partner Thiago Silva to good effect; the team has the best defensive record in Ligue 1, with just 13 goals conceded in 18 matches. Marquinhos is a talented centre-back who has filled in, while Gregory van der Wiel is a pacey, attacking threat from the right and Maxwell a solid left-back.
Salvatore Sirigu remains a constant feature in goal, while they have strength and variety in their midfield. Blanc switches formations depending on the opposition but Marco Verratti provides the class, Thiago Motta remains a strong holding presence and Blaise Matuidi is a gifted box-to-box threat. Yohan Cabaye starts about half the time and has also been linked with a return to the Premier League.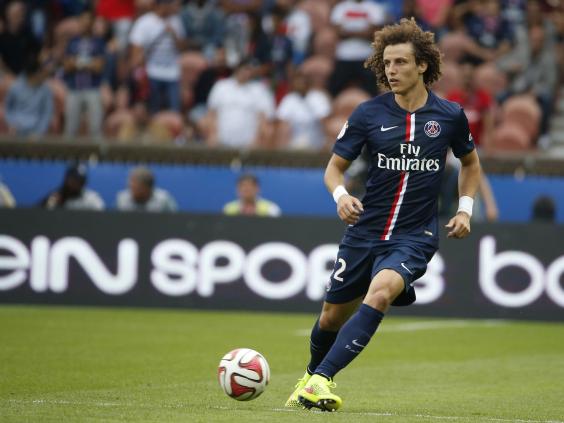 However, with new signings Cesc Fabregas and Diego Costa firing Chelsea to a near-perfect start, Jose Mourinho will be confident his team has what it takes to reach the quarter-final.
But with Basel, Shakhtar Donestsk and Bayer Leverkusen potential opponents before the draw, the Portuguese manager will know it could have been much easier.
Reuse content