Louis van Gaal has played down Manchester United's chances of winning the Champions League this season, despite having spent over £250m since taking charge last summer.
The Red Devils begin their campaign after a years absence with a group stage tie away against PSV Eindhoven.
Whilst the fixture sees United come up against the Dutch champions and top seed in Group B, United would be expected to leave Eindhoven with a result. But Van Gaal is being cautious.
"A draw away is always a good result in my opinion," he said.
"But I want to win and the first match it is very important to win. And it is also like that for PSV so you have to wait and see."
When it comes to United's prospects of winning the tournament, the Dutchman was equally wary of overstating any ambitions for the three-time winners.
"We have to show on the pitch if we are able to win matches on the highest level," he said.
"That's also a challenge for us now. Last year we were fourth in the Premier League.
"We qualified ourselves this year and that was our aim so now we have to show if we are able to play at that level and that I don't know, neither. I have to wait and see.
"I think the Champions League is a higher podium than the Premier League but maybe it's not like that."
Van Gaal's comments may come as a surprise considering the backing he has been given in the transfer market. Among those to arrive in the summer have been Morgan Schneiderlin, former Champions League winner Bastian Schweinsteiger, ex-PSV player Memphis Depay and Matteo Darmian. The last of the summer arrivals, Anthony Martial, grabbed the headlines at the weekend with his goal against Liverpool and he may be given a chance to impress again due to Wayne Rooney's injury absence.
"His impression is good," Van Gaal said of the £38m teenager.
"But you have to give him time and that is what the fans need to do because he cannot change the market price."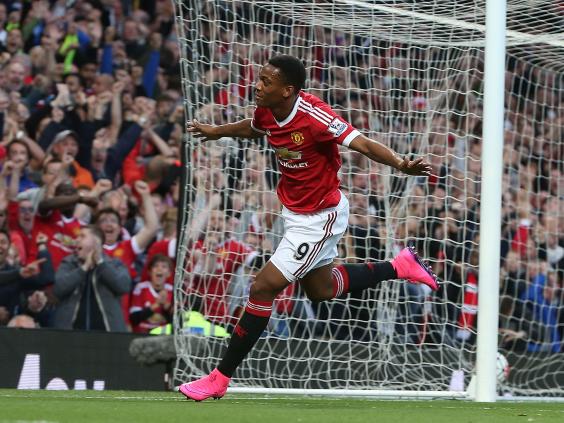 The reason for Van Gaal's caution, perhaps, may lie in the fact that he has a poor record at the Philips Stadion with Ajax and AZ Alkmaar. In 10 visits to the province of North Brabant, he has won just twice.
"For me it is a difficult place. I didn't win so much here," said Van Gaal, who also drew here in the Champions League with Barcelona in 1997.
Van Gaal used to get abuse when he visited here with Ajax, but he does not anticipate a hostile reception on Tuesday night.
"When I came here the people were very nice," Van Gaal said at his pre-match press conference at the stadium.
"They wanted a picture with me. I think that's not bad."
Three years ago Van Gaal was on a three-man shortlist for the PSV job, but he took the national job for a second time.
"It is true. Nevertheless it's also a process and at that time the time was not good for me to come here," he said.
"Now the moment has passed."
Reuse content