With a nervous smile on his face and a tear in his eye, Rafa Benitez took to the makeshift stage at the Santiago Bernabeu in front of his wife, Montse, his coaching staff and the gathered press and declared that he was "home".
The 55-year-old Madrid-born coach, who signed a three-year deal to succeed Carlo Ancelotti at the Real Madrid helm, has been away for 20 years after cutting his managerial teeth with the ten-times European champions but returned on Wednesday to see out a "dream" at the club where it all began.
"It is a special day and a very emotional one," said the former Liverpool boss. "I've been working for many years to achieve success and return home, which was always one of my aims." He added: "I've come full circle. It's a very wide circle but I'm very thankful for this opportunity and I'm looking forward to enjoying it with everyone."
That circle has been 20 years after he left the Spanish capital and a role as assistant coach to Vicente del Bosque in 1995 to go it alone for the first time with Valladolid. Spells with Osasuna, Extremadura and Tenerife followed in Spain before he won two Liga titles with Valencia in three years and Liverpool came calling for his first, and most successful, foreign venture. A Champions League win and further stints with Inter Milan, Chelsea and Napoli followed on the road back to the Bernabeu.
"He knows this club, he is one of ours," declared president Florentino Perez, who twice tried to take Benitez to Madrid during his Anfield days but failed. "He arrived here as a 13-year-old and I imagine it is very special for him to take over the club as its manager today," Perez continued. "Dear Rafa, welcome home."
Real Madrid: Possible transfer arrivals and exits
Real Madrid: Possible transfer arrivals and exits
1/11 POSSIBLE ARRIVAL: David De Gea

The Manchester United goalkeeper is torn between his current club and a switch to Real Madrid. The Spanish side are understood to be increasingly confident he will join them.

Getty Images

2/11 POSSIBLE ARRIVAL: Raheem Sterling

The Liverpool forward wants to leave Anfield this summer in search of trophies and there are few better places to find them than at the Bernabeu. Reports suggest Liverpool and Real Madrid will discuss a possible £45m deal later this month. Any aggressive move by Benitez could sour his relationship with Liverpool fans.

Getty Images

3/11 POSSIBLE ARRIVAL: Paul Pogba

The most in-demand midfielder in Europe has helped take Juventus to the Champions League final, but if Real Madrid get their way, it could be the Frenchman's last game for the Italian giants. Real recently denied reports that they have already made a bid, but rumours continue.

GETTY IMAGES

4/11 POSSIBLE ARRIVAL: Radamel Falcao

The Colombian endured a terrible season at Manchester United, but his record prior to Old Trafford can't be ignored. With Javier Hernandez's loan coming to an end, Real Madrid need a new striker and Falcao has the necessary reputation and something to prove.

Reuters

5/11 POSSIBLE ARRIVAL: Sergio Aguero

Real Madrid's top target would be Aguero, but it is nearly impossible to conceive Manchester City selling him. The Argentina international only signed a five-year contract last summer.

GETTY IMAGES

6/11 POSSIBLE EXIT: Cristiano Ronaldo

It's suggested that Benitez could look to build his team around Gareth Bale, an approach that would put Ronaldo's nose out of joint and potentially have him seeking a new club. There wouldn't be any shortage of suitors, with Manchester United arguably the likeliest destination.

GETTY IMAGES

7/11 POSSIBLE EXIT: Gareth Bale

The Wales international endured a difficult second season at Real Madrid and has persistently been linked with a return to the Premier League. How Benitez rates the world's most expensive player will be key to determining if he has a future at the Bernabeu.

Getty Images

8/11 POSSIBLE EXIT: Isco

The Spanish playmaker was impressive at Real Madrid last season, but due to the wealth of talent at the club found himself played out of position or needing to make an impact from the bench. The player is reportedly frustrated at the situation and a new club could be the way forward. Manchester City reportedly keen.

9/11 POSSIBLE EXIT: Iker Casilla

If De Gea arrives, Casillas' position will become difficult. The long-time Real Madrid number one has indicated he will stay whatever and compete with De Gea if he has to. But Benitez might decide that constant sparring between the two is not worth the hassle and move Casillas on. Arsenal have always shown interest.

GETTY IMAGES

10/11 POSSIBLE EXIT: Karim Benzema

The France international seems to be linked with a departure from the Bernabeu every summer, and this one is no different. Over six years at the Bernabeu the 27-year-old has been a consistent goal-getter. Arsenal regularly linked.

GETTY IMAGES

11/11 POSSIBLE EXIT: Raphael Varane

The 22-year-old has become a regular at the back since breaking into the team he joined in 2011. Considered among the best defenders in Europe and with his career ahead of him, the Frenchman is in demand and could potentially be sold to finance other deals. Manchester United and Chelsea are the clubs most consistently linked.

Getty Images
That Perez, the man who sacked his ninth coach in 12 years when calling time on Ancelotti's two-year reign last week, was so affectionate in his welcome was telling. Benitez's appointment has not been welcomed with open arms by the fans, the majority of whom wanted Ancelotti to see out his third year, and the club is playing on his 'home-grown' status to win them over.
"Benitez: taking control is a 'man of the house'" read one headline in Spanish sports newspaper AS. "Seventeen years in the 'White House'" read another. Talk of Benitez's 'dream' and countless photos of the club's new coach representing the youth teams as a player and later on as a coach have dominated the Spanish sports press ever since reports broke that he was the club's preferred candidate. For once, there was no need for the club to dig out a picture of a new arrival sporting the club's famous all-white shirt to show their allegiances at their unveiling, as they did with Gareth Bale and plenty of others.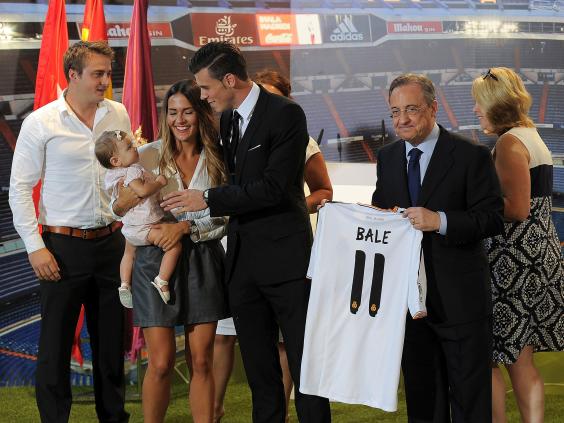 Born and raised in the Spanish capital, he joined the club aged 13 and played for various youth teams before a serious knee injury while representing the Spanish National University team in Mexico thwarted his progression and he eventually called time on his playing career aged 26 before going into coaching with the club and working his way up through to being assistant to Del Bosque in the first team. He may be "one of" Madrid's but his mother was an Atletico Madrid fan with his father supporting the white side of the capital.
Benitez wants to do his talking on the pitch, however, and although there are no secrets to the high demands at Madrid, especially under the trigger-happy Perez, the Spaniard knows the workings of the club more than most. "The onus is on you to play at a very high level right from the start," he acknowledged. "The players have a lot of experience and will be able to adapt to the changes a new coach brings naturally but the team still has to be at the top right from the start. The president knows that clearly and so do I. My time at Real Madrid has shown me that being number one is all that matters."
In turn, the new man will know only too well that if he does not win a major trophy next season he will be on borrowed time. If he didn't, the club's official website set the standards with a reminder that "Benitez has won at least one trophy in first year with each of his last five teams". What it failed to mention was that Benitez has not won a league or Champions League title in his last ten years as coach, ever since his Liverpool side beat Ancelotti's Milan in Istanbul.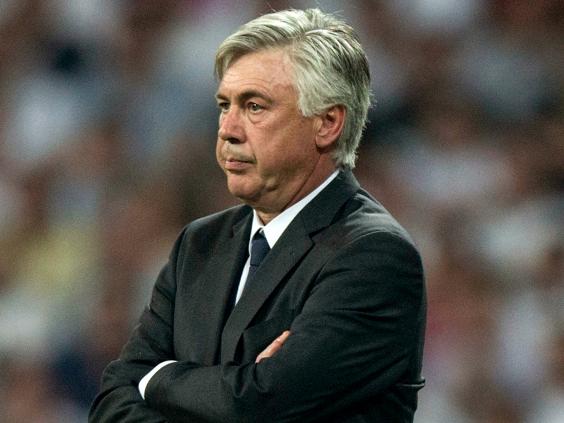 Benitez also knows the leading role in which his president and his board of directors like to take in the transfer market and while understandably refusing to be drawn on questions surrounding players including Cristiano Ronaldo, David de Gea and Iker Casillas, acknowledged that his role focuses on the coaching of the team. "I've been in football many years, with experience of different set-ups," he said. "I am here to be coach and I am available to club to work with the squad that I have. A coach always gives his opinion [on signings], but the club has its structure. If another player comes, then perfect, but will aim to get best out of those here."
That talent is amongst the best in the world and with Perez having spent close to £600 million on 34 players during his time as president it is only set to get better this summer. "The objective is to get the best out of the individual talent that we have," he said. "There is so much talent here that if you put the aim of a collective success to it then you will win a lot."
Benitez was given the traditional tour of the Bernabeu before greeting the press and Perez did not miss an opportunity to showcase the club's ten European Cups en route. "Homegrown" Benitez did not need to be shown but it was the first bit of pressure on a coach whose only mandate is to win. Ironically, he is the tenth coach and succeeds the coach who won Madrid their long-awaited "Decima", or tenth European Cup. "Ten is a good number in Spain," joked Benitez. "La Decima was celebrated more than any other and if they give me ten as a mark I will be happy."
Benitez is home but he should not, and will not, get comfortable in familiar surroundings. Madrid's latest coach has already been hard at work at the club's Valdebebas training facilities even before penning his contract and the toughest job of his managerial career awaits.