Last season, Brendan Rodgers did not have to concern himself with judgements on when to conserve the energy of Steven Gerrard or Raheem Sterling for bigger challenges, but with the test of playing Champions League football comes difficult decisions.
For a young manager leading a team to the Bernabeu, this still represents one of the pinnacles of Rodgers' career although, as the extent of the changes he is considering making emerged, it felt rather more bittersweet. Rodgers' Liverpool have just one win in their last four games, they are struggling for goals and, with a vital game at home to Chelsea on Saturday, their manager feels he has no option but to consider resting some of his most important players.
In an ideal world, Rodgers would surely send out his best XI to take on the might of Cristiano Ronaldo, Gareth Bale, Toni Kroos and James Rodriguez. Instead, his squad trained with what could be his first team in purple bibs, a side that was without Gerrard, Sterling or Dejan Lovren and included Kolo Touré, as well as the 20-year-old Serb Lazar Markovic.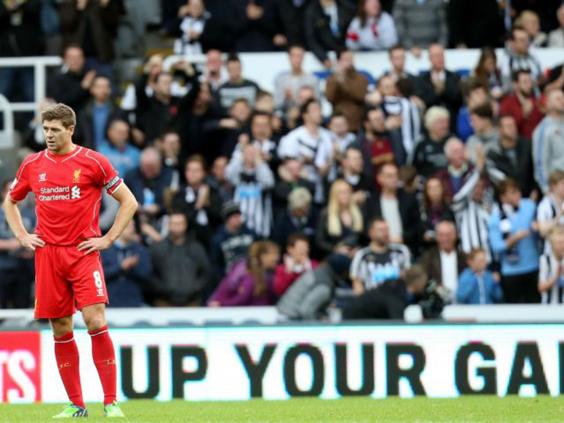 If that is the team he is sending out – and there are by no means any certainties that it is – then it is a selection that represents a considerable risk for Rodgers.
In his press briefing in Madrid, Rodgers talked only explicitly about resting Gerrard with the game against Chelsea on Saturday in mind. "In Steven's case, if he is playing on Saturday I have to look at what is the priority for him and us," he said. In terms of the rest of the team he talked more generally about how he felt it was time that the players acquired for considerable fees this summer took on the responsibility of one of the big nights.
In principle, he is right. At some point a manager has to place his faith in his new signings. At some point their dependency on the likes of Gerrard and Sterling has to be addressed. Liverpool's Champions League destiny is more likely to be decided in their final two games against Ludogorets and Basel.
Even so, this is Liverpool against Real Madrid, one of the great European ties. Until the defeat last month at Anfield, Liverpool had won all three of their previous competitive games against Madrid, including the 1981 European Cup final, without conceding a goal. Under Rafa Benitez in February 2009, in their last visit to the Bernabeu, they won.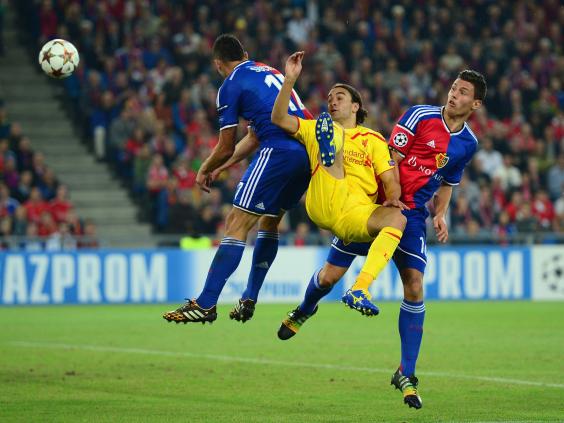 This time they face a far more potent threat and, with the world watching and a lot of history at stake, the risk for Rodgers is what damage Ronaldo and Karim Benzema could inflict on a defence manned by the likes of Touré.
Asked whether playing a weakened team was the triumph of pragmatism over romanticism, Rodgers disagreed. "I see that we have spent an awful lot of money on players to come in and give them an opportunity to perform," he said. "If at the end of this cycle of games they haven't performed, they can never say they haven't been given a chance.
"For me, whether it is Real Madrid, Newcastle or Chelsea, I am putting my faith in these players to perform. That is not being pragmatic. It is why you have a squad to come and get results. Whatever happens [against Madrid], we will look to get a result on Saturday."
Whatever side he chooses, Rodgers does not look like a man under pressure. Instead he talked confidently of his belief that after a rocky start to the season, this new team, post-Luis Suarez and without the injured Daniel Sturridge, would find their feet.
"You have to have the belief and courage for the big games like this," he said. "We have to disrupt their game as well. We can't only show our football qualities, we have to be ready to fight and do our best. When you ask your players to give their best, and they give their best, win lose or draw then I am always proud of the team.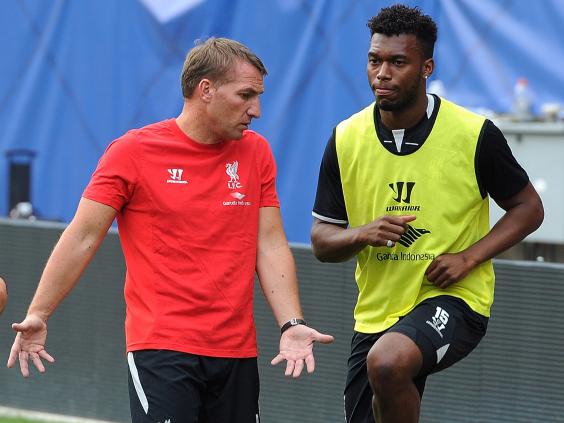 "Over my time here I have been so proud of my players and we are on the next curve of our development and it started slower than I would have hoped. But these are games that provide great opportunity. You go into a game like this here and you get a positive performance and result then it can kick you on and move you into the weekend's game with a great deal of confidence."
It would, nevertheless, be a brave man indeed who went into a game against the Real Madrid of 2014 with what is effectively his Capital One Cup team. Modern coaching is about managing resources but it is also about recognising when the occasion demands that you play the strongest team possible. Benitez learnt the hard way, at the more prosaic Turf Moor, when his understrength Liverpool side was eliminated from the FA Cup by Burnley in January 2005.
Whatever team Rodgers picks tonight, he will do so with the best intentions, although well aware that every defeat, no matter what the terms, has its consequences.
Reuse content