Gareth Bale felt the wrath of Cristiano Ronaldo for the first time since his £86m world-record transfer after blazing a late free-kick over the crossbar in the 2-1 defeat to Sevilla, dealing Real Madrid a serious blow to their hopes of regaining the La Liga title.
Just four days after their 4-3 El Clasico defeat to Barcelona, Real slipped further behind their rivals for the Primera Division, along with leaders Atletico Madrid who continue to lead the way after a 1-0 victory over Granada.
Having taken the lead through Ronaldo's first-half opener, Real were pegged back just five minutes later when Carlos Bacca netted his first of the match. The forward, who was collecting bus tickets less than seven years ago, then scored his second after 72 minutes as Real were reduced temporarily to 10-men – Bale was off the pitch changing his boots.
When Real were awarded a free-kick in the dying minutes, Bale elected to take it instead of regular set-piece extraordinaire Ronaldo, and the Welshman blazed it over to cap a miserable nights work for both he and Carlo Ancelotti's side.
TV camera's immediately captured Ronaldo turning away in anger, flapping his arms about before aiming a verbal barrage at Bale. The record signing remained quiet.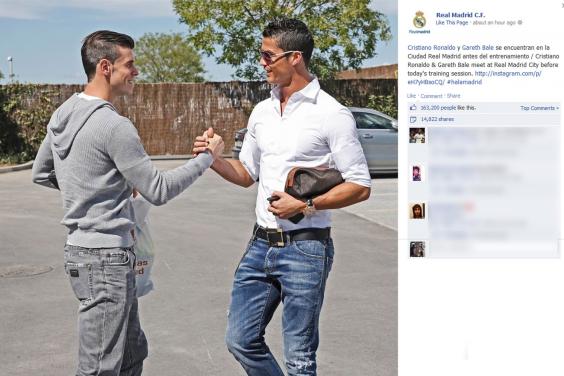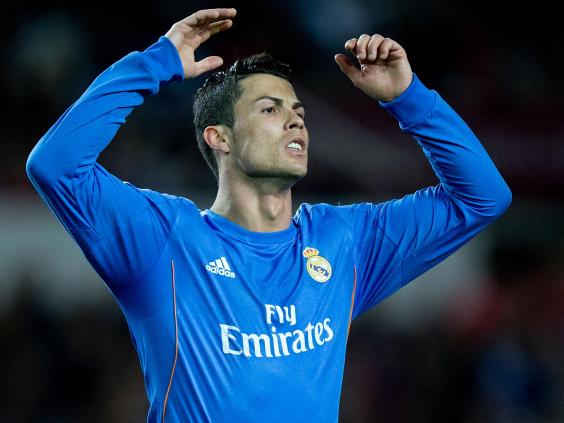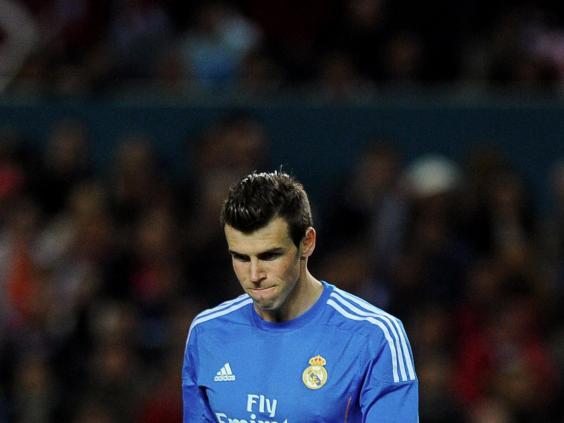 The back-to-back defeats come after a 31-match unbeaten run, and fans must be seriously concerned that Real will struggle to overcome both Barcelona and Atletico after slipping three points of the summit.
"We have to keep working, fighting and ask our fans for forgiveness," said Real defender Marcelo.
"It's tough to do what we did, to keep winning for so many games. We have lost two games. They aren't more important, but they are critical. Now everything is much more difficult."
While Atletico secured a narrow win through reported Chelsea target Diego Costa's second-half header, but while Barcelona recorded a comfortable 3-0 victory over Celta Vigo, the occasion was marred by a serious injury to long-serving and departing goalkeeper Victor Valdes.
The stopper tore his anterior cruciate ligament in the 22nd minute when he landed awkwardly, and the blow looks to have ended his 12-year affair with the Catalans, with his intention to leave the club for pastures new when his contract expires at the end of the season.
The club have confirmed that Valdes will also miss Spain's World Cup defence, and unless he performs a U-turn on his decision to leave, he will have played his last match for the club with Pedro Pinto set to deputise for the 32-year-old.
Valdes' absence also opens the door for Manchester United's David De Gea to accompany Iker Casillas and Pepe Reina as the goalkeeping trio in Vicente del Bosque's World Cup squad.
Reuse content