Roy Hodgson must have been watching from behind the sofa as just 17 Englishman played in the Champions League this week - fewer than Turkey, Russia and Sweden.
In fact, 11 other nations managed to have more players step onto pitches across Europe on Tuesday and Wednesday, with Manchester City's only Englishman Joe Hart and Chelsea having only Gary Cahill and John Terry - who no longer plays for the Three Lions, of course.
The Blues even had three Brazilians, Filipe Luis, Willian and Ramires, in the side that drew to Schalke, while Oscar came off the bench.
Liverpool had four and Arsenal had three Englishman in their starting line-ups, with Alex Oxlade-Chamberlain coming off the bench for Arsenal; James Milner did the same in City's defeat to Bayern Munich.
(Roll over the chart to view the number)
Hodgson's lack of options at the highest level is in stark contrast to other nations considered among the elite of international football, according to figures published by Spanish newspaper AS.
World Cup winning manager Joachim Low could choose to watch any one of 56 players in the tournament, good enough for third place, but Spain (82) and Brazil (76) led the way.
The other World Cup semi-finalists the Netherlands had 22 players in action, while England's 17 was only one player better than Belarus.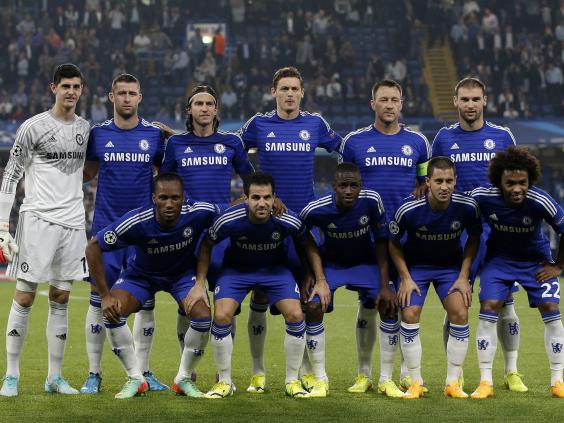 Athletic Bilbao had the most players from a single nation with 10 Spaniards in their side - the club only allows players from the Basque region to play and centre-back Aymeric Laporte is a French Under-21 international.
Reuse content