Zlatan Ibrahimovic has admitted that his dreams have come true and that it was the people who 'trash-talked' him on the way to the top that has driven the Swede to success.
The 33-year-old Paris Saint-Germain striker, son of Bosnian refugees, says those who doubted him are now "eating their words" as he continues to win trophies and score goals.
In a wide-ranging interview with The Guardian, he said: "Nobody believed I could do it. Everybody was trash-talking. They thought I will go away because I have a big mouth. They thought this guy's vision is crazy. It will not happen. But I had these dreams of where I would end up. And now here I am.
"So how did this punk from Rosengard get all the way to where I am now? Let's go back 15 years and all I saw then has come true. Everybody who was trash-talking me? Now they are eating their words. This is my real trophy."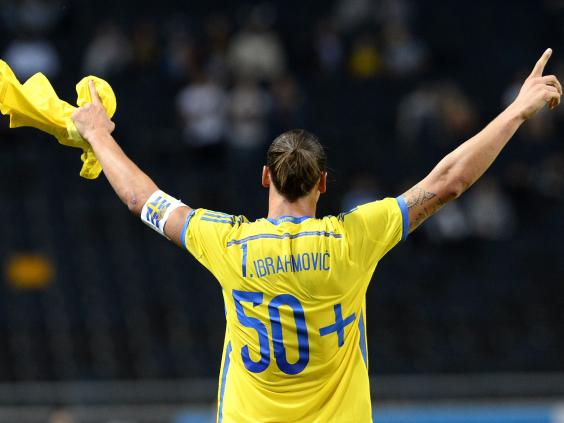 Despite winning titles in Sweden, Holland, Spain, Italy and France, plenty - especially in England - doubted his ability after a lack of success in the Champions League.
But then Sweden's all-time top goalscorer put the England national team to the sword and scored a phenomenal goal against Joe Hart.
"If you don't score against the English teams you are not good enough," Ibrahimovic added. "It's always been like that. Whenever I played against the English I didn't score. So they said I am not good enough. Next game, same thing. Oh, see, he's not good enough. But this triggers me. This gives me adrenalin. People think they might break me but I am the opposite. I get more anger to demonstrate who I am.
"I take risks in the way I play so sometimes it doesn't look 'wow'. But then came England. They were saying the same thing about me but I just said it will be fantastic – the first match in our new stadium. The first goal came and I was happy. When the second came I was crazy. And when the third went in I looked around. 'OK, what will you say now?' With the fourth, the bicycle kick, I thought: 'That's it. I don't know what more I can do.' Even if you live in England I have to say it gave me an extra-special feeling."
Ibrahimovic, who missed the World Cup after Cristiano Ronaldo scored four over two legs in the play-off, also dealt Roy Hodgson and his squad a blow when he stated that he did not know many of the players in the current England set-up.
"I do like [Wayne] Rooney. For me he has a lot of hunger when he plays. I think he's good for the team. The rest? I cannot judge them because I don't know them."
Ibrahimovic almost joined Arsenal from Malmo before moving to Ajax but famously refused to go on trial at the north London club.
"Today, [Arsene] Wenger says it was a misunderstanding. But I didn't like being asked to prove myself," he says. "I know I'm good enough. I don't need to show it to you. Either you know who I am or you don't. I remember being in Wenger's office and you could tell he was the boss. It was Wenger! But I don't think I was so close [to signing]. I went to Ajax the next day."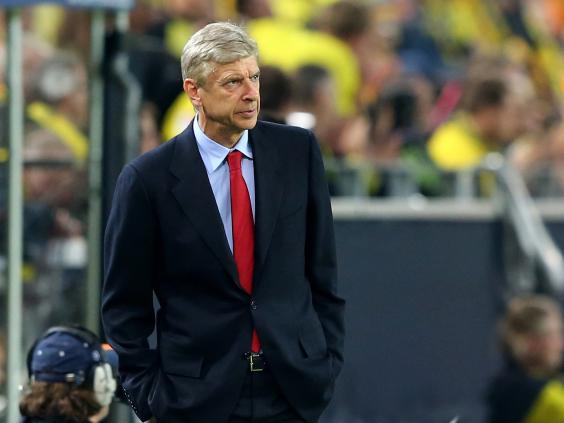 Ibrahimovic last week launched a thinly-veiled attack on former Barcelona manager Pep Guardiola, where he failed to have success despite admitted he was "probably with the best team in history."
In contrast, he holds special praise for Chelsea boss Jose Mourinho, who managed him at Inter Milan.
"Mourinho is very intelligent. He doesn't treat everybody the same. He knows how to treat people as individuals to get 100% out of them.
"Yes [Mourinho is the most intelligent coach he's played for]. In the way he approaches players and – 'manipulates' is the wrong word – gets them very pumped up? No doubt."
Zlatan was a bicycle thief in his home town of Rosengard but said he would not tolerate that behaviour if his children engaged in it. Despite the fact he often refers to himself in the third person, that too is not allowed by his kids.
"For me, now, discipline and respect is everything. Once they are 18 my boys can do what they want. But until then they are under my roof and it's my rules. I want to be their father even as they begin to understand who Ibrahimovic is. You know? Zlatan. It's not a picture I want them to have of me. Even when they joke and call me Zlatan I don't like it. They must call me Pappa. For me that's very sensible.
"I don't want them to see their father like my supporters see me. Wherever I go people recognise me. They want a picture of me. But at home I want to be Pappa. I don't want to be Zlatan. When I go out I represent my club and myself, Zlatan Ibrahimovic, but at home I'm 100% a family person."
Reuse content