Alex Bruce can remember with great clarity the moment his father Steve's Manchester United career was over because it came at Wembley, on the occasion of the 1996 FA Cup final against Liverpool.
Alex, then 11, was at Wembley for a day that started badly for the Bruce family. His mum, Janet, had a pint of lager spilled on her from one of the upper levels of the stadium. Then Alex and his maternal grandfather Les went in search of the team news and discovered it on the lightbulb scoreboards at old Wembley – Steve was not even among the substitutes.
"He [Steve] was fit for the final game of the season at Middlesbrough and [Alex] Ferguson said: 'I am going to leave you for the Cup final'," Alex recalls. "David May played really well in that final game of the season, and he couldn't get his place back.
"It was bitterly disappointing. We all thought he might play or he might be on the bench. He wasn't even on the bench. He always says now it was Fergie's way of saying: 'Your time's up'."
That was 18 years ago, and this morning Steve Bruce wakes up on the occasion of his fifth FA Cup final with at least one major decision to make. As the manager of Hull City, he has to decide whether his son Alex, now 29 and an experienced centre-half for the club, will play in what would be the game of his career.
It is one of those remarkable moments that football produces. Alex has had a solid career in the Championship until this season when, as part of the Hull team promoted under his father, he has played 20 Premier League games. It is between him and James Chester, like Alex a former United academy boy, for the second centre-half place alongside captain Curtis Davies. Chester is nursing a hamstring injury.
For Steve, there is the challenge of separating his roles as father and manager. "I'm like any other dad," he says. "I'll be proud as anything if Alex gets a chance and does well. He has had more to deal with than most, but he has done OK. He has never let anyone down and is never likely to. He has a chance of playing because of the injury to James Chester, which is a darned shame for James. It means there may be an opportunity for Alex."
Whatever decision Steve makes at Wembley against Arsenal, as Hull attempt to win the first FA Cup in the club's history, you get the feeling it will not affect a very strong father-son relationship. When Steve stays overnight in Hull, rather than return to his home in the Midlands, he stays in the home that Alex rents in the city with his wife Lucy and daughter Ava. Do they talk football?
"Never," says Alex. "I don't ask him about what is going on at work. We will sit down and watch a game. But to be honest I feel a bit uncomfortable. It is not really in my make-up to start asking questions and if I did he would probably tell me to sod off and mind my own business!
"If you take your work home you get no respite and he wants a rest when he goes home. So do I. We are normally both running around after my little girl so we haven't got time to talk about anything anyway.
"At the training ground he just treats me like everyone else. He is very good at it. He comes in every morning and walks straight past me, like he probably does with most of the players. I have just seen him half an hour before at home! I don't want to be given any favourable treatment. I want to be treated on merit like everyone else and that is the way it has been."
So no idea if he is to start the Cup final? "Not a clue. If there was any chance of favourable treatment I wouldn't want to know. I don't think I'll know until everyone else finds out. That's the way it should be. I wouldn't want it any other way."
An affable, likeable soul, Alex's playing career has not come close to that of his father's – few do – and there is no concealing his pride at his dad's achievements. He reels off the cup finals. There was the 1990 FA Cup win over Crystal Palace, when Alex was unable to attend the replay because it was a school night. Then, a year later, Mark Hughes nicked his dad's goal on the line in the European Cup-winners' Cup final in Rotterdam. "I remember being gutted. I wanted to go and tell my pals at school that he had scored."
In 1994, when Alex was nine, Steve lifted the FA Cup in United's first Double-winning season and in the celebrations he says he could only catch a glimpse of the top of the Cup among the crowds. In the 1995 defeat to Everton, Steve pulled a hamstring and had to come off. Like his dad, Alex tends to dwell on the defeats more. "When you win a game it is a bit of a relief but when you lose it plays on your mind for ages. It's mad really."
The whole Bruce family will be at Wembley, hoping to see Alex play and perhaps celebrate the first trophy of Steve's 16-year managerial career.
Alex has had a good career, with his best spells being four years at Ipswich Town, including a season playing under his childhood hero Roy Keane, and another two at Leeds United before he joined Hull in 2012.
He was born in Norwich, whose City was Steve's second club, but he grew up a Manchester boy in Bramhall and then Hale, matching the migration of United players over recent years through the Cheshire suburbs. Being the son of one of the club's leading players in the Ferguson renaissance of the 1990s was, he says, a "privilege".
"My dad has always handled it very well. When I was younger, it had its advantages and disadvantages. I had a great upbringing. I didn't know anything else. I used to go in with my dad sometimes on my school holidays and mix with the kind of people most kids only dream of meeting.
"It was just the norm, really. It was like with some of the lads in our dressing room when they bring their young lads to training. It was what a family involved in football does. But obviously it was a very privileged upbringing.
"I was at United until I was 16. I got released, which was very disappointing after being brought up a United fan.
"I was on easy street, really. I got picked up playing for my local team, and thought this would be cushty all the way. Then from nowhere, a bolt out of the blue, I got released. It gave me the fire in the belly to kick on and I went to Blackburn from there; it was a success from there, really."
He left Blackburn Rovers to join his dad at Birmingham City in 2005 where there were accusations of nepotism from supporters, despite the fact he spent most of his time out on loan.
"It was a different situation to when I signed for Hull. I had then played in the Championship for a number of years. I was comfortable at that level – when I was a kid I was unproven."
Hull has been a great new start for Steve who, Alex admits, was left very low by his sacking at Sunderland in November 2011.
"The Sunderland thing was a bit unjust. You look at the season they have had this year. He finished 10th and 13th in his first two seasons and then he was given 10 games in his third. He was slaughtered by the Sunderland fans. As soon as they had a bad run they were waiting for it."
One thing the younger Bruce has over his father is his international career. Steve was famously the best player of his generation never to play for England. Alex has had two international careers, switching from the Republic of Ireland to Northern Ireland; his qualification for both through Steve's mother, born in Belfast. Alex likes to jokes he is just "rubbing salt in the wounds" when it comes to his dad's lack of caps.
He is looking forward to a trip to South America with Michael O'Neill's squad this summer to face Uruguay and Chile as part of their World Cup preparations.
His game against Luis Suarez in Hull's 3-1 defeat of Liverpool in December was arguably his best of the season. He will just be hoping that his dad bears that in mind when he makes his Cup final selection decision this morning.
My other life
I just play golf, really, especially now that the weather is getting better, so hopefully I'll get to play a bit more. I am off 18 but I am a bit of a bandit.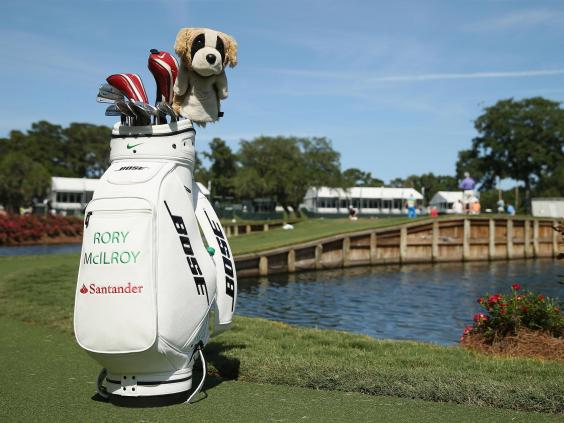 Neil Warnock on Steve Bruce's selection dilemma
It is a big decision for Steve Bruce whether to play his son. He has a duty to the club and himself to pick what he believes is his best team, but he will also want to do right by Alex. I wouldn't want to be at the Bruce breakfast table if he doesn't pick him.
I hope Alex does play, as he's a smashing lad. He was at Leeds United with me but I didn't think he was what we were looking for and I released him when his contract expired.
Steve asked me what I thought of him and I said: "He'll always make a living out of the game as he uses his head, has a great attitude and is such a 100 per cent player, but he's not what I'm looking for if I want to take the club higher."
Steve signed him and now Alex is in the Premier League and not looked out of place, which shows what a good judge I was! I had a laugh with Alex at the semi-final and told him how pleased I was to be proved wrong. He's just the type of lad a father hopes his son turns out to be; Steve and his wife Janet must be very proud.
Reuse content