Arsène Wenger says that Mesut Özil has come back from his knee injury bigger and stronger after days spent in the gym putting on the extra muscle to cope with the demands of the Premier League.
Özil, 26, has made one substitute's appearance against Stoke City since recovering from the ruptured knee ligaments he sustained at Stamford Bridge in October and has come back into an Arsenal side transformed in recent weeks.
The German is expected to start Sunday's FA Cup fourth-round tie away to Brighton and Hove Albion, along with Theo Walcott who has also struggled for game-time since returning from injury.
Wenger said that he "preferred" Özil in a central role but conceded that the player may have to operate on the flank from time to time. "He has worked hard," Wenger said. "I think he has taken to the fact that he wants to be stronger.
"You have more time to focus on it. Every day he is in the gym and he can work on it and as well you don't have the fatigue of the games. And it's better when you look in the mirror!"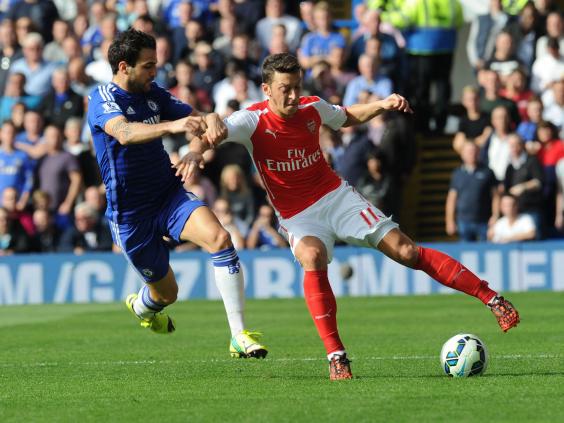 "In our team anyway it is very flexible – when you play on the flank, to move inside. Usually we have one player who is a raw winger and one player who is more a midfield player out there."
"It is not only down to pure strength, when you play football it is down to when to switch your strength on. I know players like Claude Makélélé, for instance, were not monsters but when he went for a challenge he had the technique to use his strength in a very efficient way. It is technique more than power."
Carlo Ancelotti, the Real Madrid manager, has said he has no plans to let go of midfielder Asier Illarramendi this month. Illarramendi has failed to hold down a starting place and Arsenal were reported to be interested in the player.
Reuse content