There has been much said about the state of the pitch at Valley Parade, venue for Saturday's FA Cup contest between Bradford City and Reading, but one visiting player at least will have no complaints about the mud.
For Yakubu Aiyegbeni, the man who came back from the desert – or Qatar, at least – to score the goal that propelled Reading into the quarter-finals, it is not mud but water that is the problem.
Yakubu's fear of water is the source of one of the funniest stories told about any footballer, one which appears in the book The Smell of Football by Mick Rathbone, his former physio at Everton. It occurred as Yakubu was recovering from a ruptured Achilles tendon; he reluctantly stepped into the pool at Finch Farm as part of his rehab programme – and sank straight to the bottom.
"He'd told us hundreds of times he couldn't swim," Rathbone recalls this week. "He was right by the side of the pool and we prised his fingers away from the rail and watched him disappear. There were only bubbles coming up. The pool was 6ft deep so three of us managed to pull him back to the side. There were some players doing a recovery session and we were all helpless with laughter."
Bradford's recent list of scalps
Bradford's recent list of scalps
1/5 Capital One Cup fourth round - Wigan 0 Bradford 0 (Bradford win 4-2 on penalties), October 2012

The Bantams' challenge started to gather speed when they shocked Premier League opponents Wigan at the DW Stadium. The Latics created a host of opportunities but could not make a breakthrough during the 90 minutes or in extra-time. Shaun Maloney then blazed his penalty over and Jordi Gomez saw his saved as the visitors advanced to the last eight.

2/5 Capital One Cup quarter-final - Bradford 1 Arsenal 1 (Bradford win 3-2 on penalties), December 2012

Bradford made everyone sit up and take notice after humbling Arsenal at Valley Parade. While they were grateful once more for penalties, Phil Parkinson's side outplayed the Gunners for much of the encounter to reach a first ever semi-final. The spot-kick specialists won their ninth successive penalty shoot-out after Thomas Vermaelen struck the post. The Arsenal skipper had earlier appeared to rescue his side with a header three minutes from normal time to equalise Garry Thompson's first-half volley.

3/5 Capital One Cup semi-final, first leg - Bradford 3 Aston Villa 1, January 2013

Bradford were firm underdogs again but claimed a hat-trick of wins against Premier League opposition. Nahki Wells opened the scoring in the 19th minute and defender Rory McArdle headed home Gary Jones' cross in the 77th minute. Villa, who spurned a hatful of chances in either half, grabbed a crucial late lifeline through Andreas Weimann before Carl McHugh restored the home side's two-goal advantage with another header two minutes from the end. Although Parkinson's men lost the second leg 2-1, they won 4-3 on aggregate to book a Wembley final against Swansea, which they lost 5-0.

4/5 FA Cup fourth round - Chelsea 2 Bradford 4, January 2015

Bradford brilliantly responded from two goals down to win 4-2 at Chelsea and dump the Barclays Premier League leaders out of the FA Cup at Stamford Bridge. League One City, who were 2-0 down to goals from Gary Cahill and Ramires after 38 minutes, claimed the biggest scalp of their recent giant-killing exploits with goals from Chelsea reject Filipe Morais, Jon Stead, Andy Halliday and substitute Mark Yeates to inflict the Blues' first home loss this season and spark jubilant celebrations from Parkinson's visitors.

5/5 FA Cup fifth round - Bradford 2 Sunderland 0, February 2015

The Bantams' reward for their victory in west London was a home tie against Sunderland and they were right to have fancied their chances against Gus Poyet's inconsistent Black Cats. They got off to a perfect start as John O'Shea deflected Billy Clarke's third-minute effort into his own goal and a cool 61st-minute finish from Jon Stead sent City into the quarter-finals for the first time in 39 years.
Yakubu himself breaks into that trademark grin when asked to confirm his big phobia at Reading's training ground this week. "I am scared of water," he admits. "I am scared, really scared. I think I will get a teacher to teach me. I cannot swim."
For the Nigerian, that sinking feeling was not the only difficult moment endured during the long road back to fitness after his career-threatening Achilles injury in 2008/09 – the others arose when Everton reached the FA Cup final that season and he missed out on his only two opportunities to date to play at Wembley. "I was going crazy in my head," he remembers. "I was watching, but when you watch from the side it's quite different."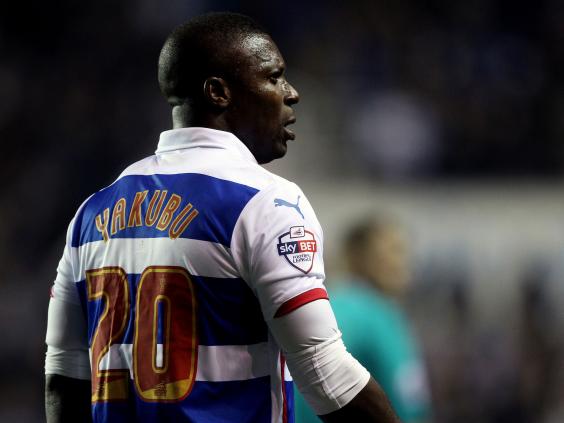 Six years on, that opportunity will finally arrive if Reading can beat giantkillers Bradford. Yakubu's only goal since leaving Qatari club Al-Rayyan and joining Steve Clarke's Championship side on a short-term deal in February came in the last round at Derby County, a late winner that offered a reminder of the finishing ability that yielded a goal every 2.5 games during the his eight and a half seasons in the Premier League with Portsmouth, Middlesbrough, Everton and Blackburn.
Given his absence from the English game during a two-and-a-half-year period spent in China and Qatar, it might also have led to the recurrence of a mischievous question in the media: just how old is 'The Yak' now? "It was always like that," notes the 32-year-old, who on signing for Everton was described by a joking David Moyes as being "a Nigerian 25". "If I was lying I don't think I would be playing now, I would be retired already!" he continues. "It does not bother me. Kanu has had it as well. I just laugh about it."
Yakubu seems able to smile about most things, although the heat of a Qatari summer must have been challenging for a man who avoids swimming pools. "We had to train at 9.30 at night," he explains. "You finished training at about 12 and then got home at one and to bed at about four. You had to stay home all day there because it is really, really hot."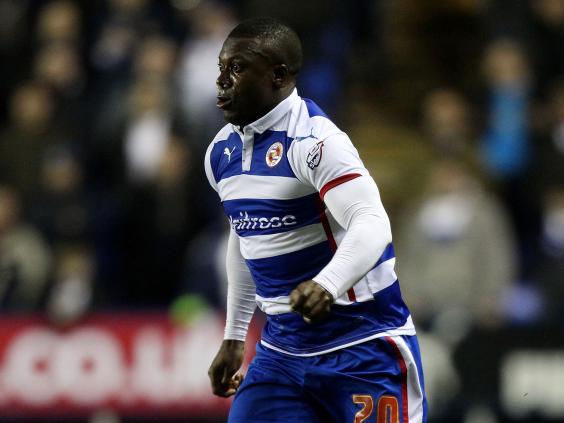 He describes how all the matches were played in the evening and "had to stop for water breaks" but notes that the winter months – when Fifa now plans to stage the 2022 World Cup – were better as his team could "train at 4pm".
"I think in Qatar, believe me, they can get a good World Cup," he adds. "They have nice stadiums. When it is hot, it is really hot there but I believe they can host the World Cup."
His initial destination after Blackburn's relegation in 2012 was China, where he made an explosive start with his club, Guangzhou R&F, netting the winner on his debut against the Marcello Lippi-coached Guangzhou Evergrande. It was rather different from a Merseyside derby.
"In Liverpool, if you lose you do not want to go out, but in China you could still go out," he says. "It was not like in England. Sometimes you'd go to a game where there were 5,000 people and then other times there'd be 20,000. You could go to many places and the people didn't know who you were. Sometimes, as a football player, you want your privacy and we had the opportunity to be there and sometimes go to a restaurant where nobody knew you."
Communication was rather less easy. He would go out, he explains, with Chinese characters stored on his mobile phone to show people what he wanted. "To go shopping or to a restaurant, you had to have it in your phone, written in Chinese." On the pitch, he had a more basic solution. "You don't know how to tell [team-mates] to pass the ball," he says with a smile, "so you just scream and when you scream, they know they have to give you the ball."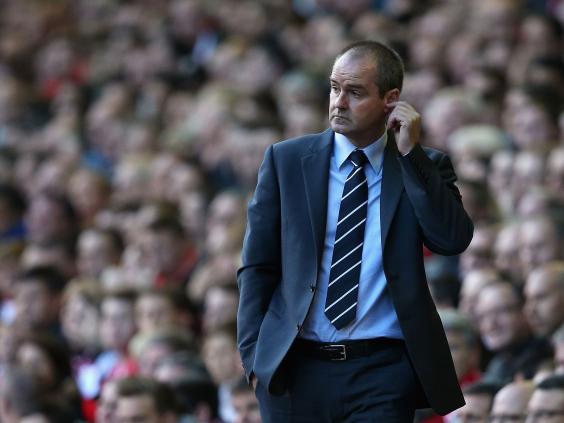 The arrival of Sven Goran Eriksson, his old manager when on loan at Leicester, made life easier and it is no surprise to learn that Yakubu, a famously laid-back character, enjoyed working under the Swede. "He doesn't put too much pressure on players. When I played two or three games where I didn't score, he never said to me, 'You didn't score'. He'd just walk towards me smiling and say, 'Do you know you have to score in the next game? It's been a while that you haven't scored'."
Yakubu has similarly fond memories of Harry Redknapp, who as Portsmouth manager brought him to this country from Israel's Maccabi Haifa in 2003. "Even when you played against the big teams, he made you believe. He'd say to you, 'Their defence is no good'. If you were going to play against Sol Campbell, he'd say, 'Sol Campbell? He's shit. Don't worry'."
After hitting 16 goals in his first Premier League campaign with Portsmouth in 2003/04, Yakubu went on to help Middlesbrough reach the Uefa Cup final in 2006; in 2007/08 he became the first Everton player to get 20 goals in a season since Peter Beardsley. Rathbone – the man Yakubu ran to after scoring the first goal after returning from his Achilles injury – recalls fondly the big man's aversion to long-distance running but also his ability to pass a ball into the net. "In training, he used to side-foot the ball effortlessly, with enough strength to just go over the line, such was the accuracy of his finishing."
That ability, as Derby discovered, is intact, though where Yakubu will take his shooting boots next remains to be seen.
"We will wait until the end of the season," says the striker, who has not given up hope of making one last big splash in England, where he has never won a trophy. "I think that is missing. At all the clubs I played at, we tried – at Middlesbrough we lost to Sevilla. I hope before I retire that I'll lift one, but you never know."
Reuse content