Thibaut Courtois, the Chelsea goalkeeper, has revealed he has been studying how Harry Kane finishes in one-on-ones, ahead of Sunday's Capital One Cup final against Tottenham Hotspur.
The free-scoring forward struck twice in the last meeting between the sides, Spurs' 5-3 win on New Year's Day, and that seemed to propel Kane's season on to the next level. Courtois has been studying his recent progress.
"Yeah, of course," he said. "That's what we do with all the videos and images you can watch nowadays. You try and analyse what they're like more and more, but football is football and every game is different. Every time they come in front of you it can be different."
"I know [how Kane finishes] but I don't have to say it now."
Courtois also admitted that he has never taken part in a competitive penalty shoot-out, but added that the goalkeepers have been training along those lines should it come to that. "Just one time for a friendly tournament with Atletico [Madrid], that was the only time I've been in a penalty shoot-out," he said. "We all work with the goalkeepers' coach, we do our things in practice. We will be prepared if it's going to penalties."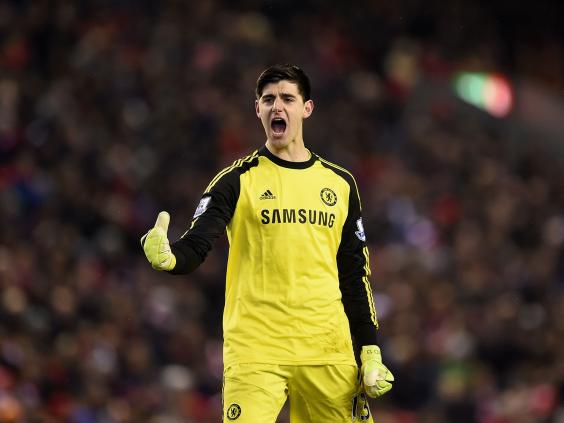 Petr Cech started all three of Chelsea's Capital One Cup games until the semi-final with Liverpool, but the Belgian revealed manager Jose Mourinho will not say who plays in goal in the final until close to the match.
"He makes his decision like he does for all the players, the day before the game or the day of the game, when he puts his XI on the board and everyone sees who is playing or not.
"I'm never nervous. You have to be prepared to play, even if you end up not starting. Something can happen really fast in the game and you have to be ready to come on. You have to be ready even if you are on the bench. You have to be ready always. It's a final, and anything can happen."
Reuse content