Ledley King has said that Tottenham's 'incredibly high' fitness levels will prove the difference against Chelsea should the Capital One Cup final go to extra-time.
It's almost seven years to the day since King lifted Spurs' last piece of silverware - the Carling Cup when he captained his side to a 2-1 victory over Chelsea after extra-time.
But the former captain has suggested that, although the Blues may have more individual quality, Spurs have the ability to finish stronger and be able to play to a higher standard than Jose Mourinho's men if the match reaches extra-time.
Didier Drogba's stunning record in cup finals
Didier Drogba's stunning record in cup finals
1/8 2005 Carling Cup Final - Liverpool 2 Chelsea 3 (aet)

Drogba put Chelsea ahead in extra-time as the Blues won their first trophy under Jose Mourinho.

Getty

2/8 2007 Carling Cup final - Arsenal 1 Chelsea 2

Drogba scored both goals, including the winner six minutes from time, as Chelsea came from behind to beat Arsenal.

Getty

3/8 2007 FA Cup final - Chelsea 1 Manchester United 0

Drogba scored the winner with just four minutes of extra-time remaining after playing a one-two with Frank Lampard.

Getty

4/8 2008 Carling Cup final - Chelsea 1 Tottenham 2

Drogba became the first player to score in three League Cup finals when he put Chelsea ahead with a free-kick.

Getty

5/8 2009 FA Cup final - Chelsea 2 Everton 1

Drogba's equaliser set Chelsea on the road to victory after Louis Saha had put Everton ahead with the quickest FA Cup final goal.

Getty

6/8 2010 FA Cup final - Chelsea 1 Portsmouth 0

Drogba's 59th-minute free-kick clinched Chelsea their first league and cup double.

Getty

7/8 2012 FA Cup final - Chelsea 2 Liverpool 1

Drogba became the first player to score in four FA Cup finals as Chelsea lifted the trophy for a fourth time in six years.

Getty

8/8 2012 Champions League final - Bayern Munich 1 Chelsea 1 (Chelsea won 4-3 on penalties)

Drogba's 88th-minute header took the final into extra-time and, fittingly, it was the Ivorian who struck the winning penalty in the shoot-out in the final appearance of his first spell.

Getty
He added that even though some of Mauricio Pochettino's players bemoaned the Argentinian's tough fitness regime at the start of the season it has started to reap rewards and the 5-3 home victory against Chelsea on New Year's Day is proof of that.
"I think fitness is a big part of the team," he told the Evening Standard. "I do think that if it goes to extra-time that Tottenham with their fitness levels would stand a really good chance of winning the game.
"The fitness levels of the player is very high and it's great when you go into games knowing that you can go on and win it and I think the fans feel that at the moment as well as the players and that's testament to the work they've put in pre-season and during the season.
"When some of the players were saying how hard they had been worked I think we're now seeing the results of that hard training and why a manager likes his team to be in tip top shape and the fitness levels of the Spurs side could be key if the game goes to extra-time," he continued.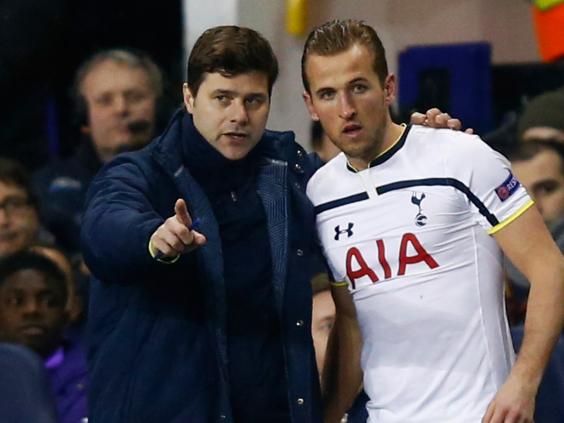 King also believes that Spurs can also take great comfort in their ability to overturn 1-0 deficits in the closing stages of games just as they did in the north London derby when Harry Kane struck twice to seal the victory.
He added: "I think the game against Arsenal proved just how well Spurs can perform even when chasing game with only minutes to play. I think when you feel as fit as Tottenham that's something that you can relish and show off. They have the ability to push on and I think that's something that is evident at the moment and they are one of the fittest teams in the league."
Reuse content