The street signs proclaiming Wigan as a member town of the Premier League have finally and reluctantly been taken down, and a new one in their place at the entry to the town's main northern perimeter proclaims simply "Believe" – citing two teams who did just that when they went to Wembley last year: Wigan Warriors and Wigan Athletic.
The conquests of the latter really do seem to have faded out of the picture. There was the episode of the Football Association sending a replica promotional FA Cup to Everton, rather than the DW Stadium, on third-round day, which seemed to show how completely Roberto Martinez was seen as the embodiment of the May victory over Manchester City.The man now left to pick up the club from the distant memory of self-belief which Martinez brought makes no pretence of how challenging a task his is.
"When you are joining a club that has been relegated with parachute payments and won the FA Cup and you are following Roberto Martinez, it is not an easy job," says Uwe Rösler. "Could you use a word other than 'massive?' This club has the expectation set in me to take them back into the Premier League in 18 months. You'll tell me that, so I might as well say it, too. That's just to put it on the table." But six weeks after his first step up in British football management, Rösler is certainly restoring some of what the Spaniard brought to this place.
One defeat in nine games is a part of it, ahead of the chance to remind Premier League opposition – struggling Crystal Palace – who Wigan are, in the FA Cup on Saturday. Rösler's deep belief in committing to and developing young players also saw Chelsea's Josh McEachran arrive on loan this week, having fallen a long way from the place he occupied when appearing in 17 games for Carlo Ancelotti's 2010-11 Premier League side. His new manager evidently didn't spare the 20-year-old's feeling in their heart-to-heart. McEachran has "burned his fingers," the 45-year-old manager says. "He has been up there and now he is down here. He has stalled a bit. He knows there will be difficult weeks ahead of him."
It says something for the reputation Rösler has built for youth development that Everton's Tyias Browning and Cardiff City's Nicky Maynard have also joined on loan this month, and Rösler will bring to their development the sagacity of one who has already known the incredibly fine lines between success and failure during a decade in management.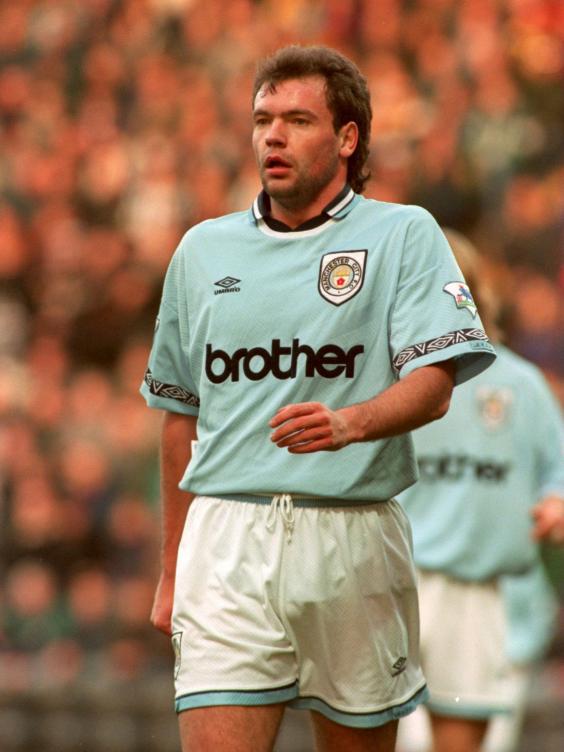 It was his success at Brentford, and before that as the predecessor to his friend Ole Gunnar Solskjaer at Molde, that persuaded Wigan owner Dave Whelan to invest money and belief in him, when Owen Coyle reached a rapid dead end as manager. But only last October Rösler was wondering how long his stab at English management was going to last. Brentford's sticky start to the League One season – after the agony of the play-off final defeat to Doncaster Rovers – left a group of fans calling for his head as the side headed towards a fourth consecutive defeat, at home to Colchester. The club were actually 11th in the table going into that weekend.
Brentford's goalkeeper Richard Lee reflected after the German had left for bigger things at Wigan on "this complete turnaround of events," for Rösler. "Has anything actually changed to fuel this rise from the [almost] ashes? Or is it more a circumstantial chain of events that would have occurred irrespective of any changes at the club? It's an answer that's hard to pin down. Had he been sacked after the Colchester game, he would undoubtedly have been looking in the lower leagues for another opportunity…"
Rösler, whose explanation for the misfortune is a sequence of five crippling injuries that the squad was ill-equipped to deal with, reflects that he began to "realise what profession I live in" during that period. "I was disappointed at the time – without you making big headlines [about that]," he says. "I just mention it because I thought the club had progressed in [my] two years [there]. Around Brentford there was a mentality when we didn't win promotion against Doncaster that the club would never win promotion. The glass is often half empty rather than half full and people said 'oh they will never recover.'"
They won seven games out of eight, after the late comeback victory over Colchester. "That showed me that sometimes you have to look over the garden fence.. for explanations," Rösler reflects. "People lack a little bit of  realism."
The move to Wigan has brought an end to 200-mile drives from Brentford to Manchester, Rösler's adoptive English home since those glorious days as a Manchester City goalscoring icon from 1994 to 1998 and the place where he settled his family after moving from Norway to pick up a managerial career.
He brings with him a sense that life is bigger than football, too. How could it not be, for one who has beaten non-Hodgkin's lymphoma? That was diagnosed one April day in 2003 after he had just helped his Norwegian club side to a win by scoring. With his analytical aspect, he resembles his friend Solskjaer. He extols the virtues of the Norwegian – anxious, having done so, to say that their friendship has nothing to do with the possibility of Wigan defender Ivan Ramis leaving for Solskjaer's Cardiff City. (Palace's own designs on Ramis appeared to have been frustrated last night.)
"Analyse him as player," Rösler says of Solskjaer. "I tell my players all the time that when he was sitting on the bench [at Manchester United] he analysed the game. He knew when he would come on how to punish the opposition."
The low-key aspect of today's press work revealed the reality of life outside the gilded top flight. With so few journalists around, Martinez's old press room is dispensed with and a sheet thrown over a table in an adjoining room, where Rösler shakes us by the hand – one by one. But today there is a chance for Wigan to walk into the headline football programme knowing that they are the defenders of the flag they placed in the ground at Wembley. "These players used to play against Premiership players and they are missing that time. They know they are Championship players now," Rösler says. "It is a great opportunity to say we can still compete. But this club also achieved something unbelievable to win the FA Cup. We feel a responsibility to give the best we can in defending it."
Reuse content