"Stoke...Stoke...Are you going?" Mickey Thomas asked me as we took up positions in the freezing back row of the Anfield press box on Monday night.
He was there to summarise on Swansea City's efforts – lame ones, as things turned out – to do some damage to Liverpool in the Premier League but you could tell that he only had thoughts for his old team Wrexham's FA Cup journey, this weekend.
Thomas is one of Welsh football's greatest players, who flourished under the bright lights of Old Trafford, Goodison Park, Stamford Bridge and became a cult hero for supporters who recognised his rogue genius. Yet he will tell you that the champagne moment came when the bright lights had started to fade and he had returned home to The Racecourse. It will be 23 years tomorrow – 4 January 1992 – that he despatched the most iconic FA Cup free-kick of them all, to help Wrexham to their unforgettable third round win over Arsenal.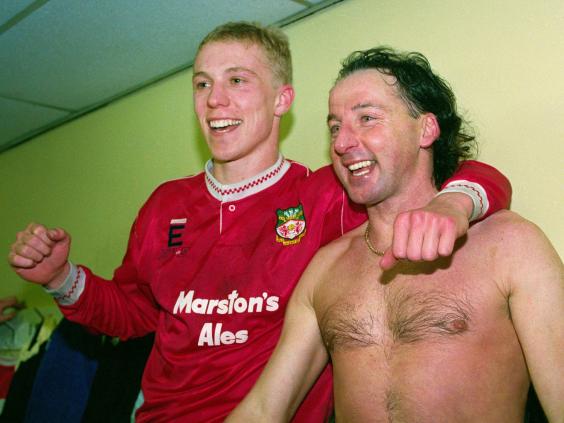 Thomas' excitement on Monday was amplified by his own two years as a Stoke player in the early 1980s and an acute awareness, shared by many in North Wales, of the links between tomorrow's sides. Stoke's manager, Mark Hughes, was born a few miles from Wrexham, at Ruabon. He has two former Wrexham goalkeepers – Eddie Niedzwiecki (first team coach) and Mark Cartwright (technical director) – in the senior ranks, with legends Kevin Russell and Mel Pejic also within the club.
But there was also an unmistakeable pathos in Thomas's talk about these two sides – the second and third oldest professional clubs in the world  – being brought together in the oldest cup competition. When Thomas played his football, Stoke v Wrexham was a standard fixture in the old Division Two. The one-time Stoke manager Mick Mills wanted to buy Wrexham's Barry Horne, now the club's head of football operations, after only narrowly winning a League Cup tie against them in 1985-86 but the club could not raise the fee. No one predicted the clubs taking such polar opposite paths.

They were contesting league matches as recently as 2002 but only six years later Wrexham ended their 87-year stay in the Football League, the same season Stoke were promoted to top-flight football after 23 years away. Stoke have maintained that elite status ever since, while Wrexham have been stuck fast at their own new level – their fight for League Two status tougher since they lost the 2013 Conference play-off final to Newport County. "Different worlds, now," Thomas says.
He is talking about a sport where money divides more than ever. While Stoke's survival under Tony Pulis, another Welshman, was sending them towards a share of the £1bn Premier League TV deal, Wrexham's supporters were engaged in a fight to take over their own club. Their success, three years ago, rescued it from oblivion. On this weekend comes a rare rationing out of the sport's riches by one of the most re-distributive football competitions in the world, with the small sides securing infinitely more hand-outs than league football brings them.
For Wrexham, Dover Athletic, Southport, Blyth Spartans and Gateshead – the five non-league sides facing big opposition – there will be £67,500 income for winning their third round game – a figure which will matter most of all to Dover, where the attendance of around 6,500 will limit the gate take. (Each side get 45 per cent of FA Cup income with 10 per cent going to the Football Association).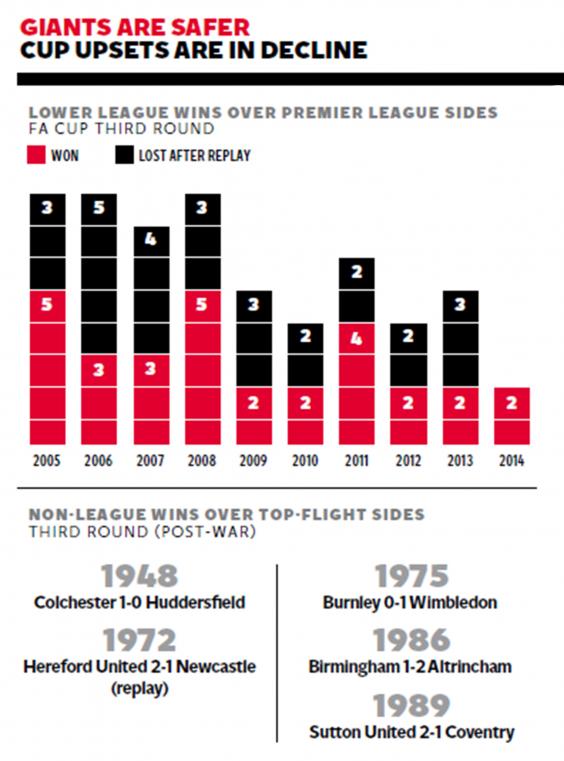 Of course, the accumulative prize-money for a run to the fourth round is substantially greater – and potentially life-saving for those grubbing around to survive. Accrington Stanley made £150,000 in prize-money, TV payments and gate receipts – 10 per cent of their revenue – five years ago, at a time when HMRC was demanding £300,000 from them. Crawley Town's away tie at Manchester United the following year reaped then £1m, part of £1.5m revenue generated by their run to the third round that year.
Remember, also, that wherever the giantkiller lurks this weekend – and there will be one –the victorious club will deserve the pay-out more than any heroes from the era of Hereford United's Ronnie Radford (1975) or even Thomas, 17 years later. That's because the divide is vastly greater now. In the early 1980s, the difference between average top-flight basic pay in English football (£480 a week) and fourth division pay (£160 a week) was three to one. Today, a top footballer in the Premier League on £100,000 a week will earn as much as a thousand times what the smallest earners in the Conference take home.
The fixtures ahead of us create as much colour as ever. Sunderland v Leeds recreates one of the great FA Cup moments, the double save from Jim Montgomery that allowed Second Division Sunderland to beat Don Revie's Leeds United in the 1973 final. The roles are reversed now, with Leeds on their uppers. There is Monday's re-make of the 1988 final: Wimbledon against Liverpool, with the Crazy Gang fan-owned this time. And Yeovil v Manchester United, 64 years on from Sir Matt Busby's champions throttling the then non-league team 8-0.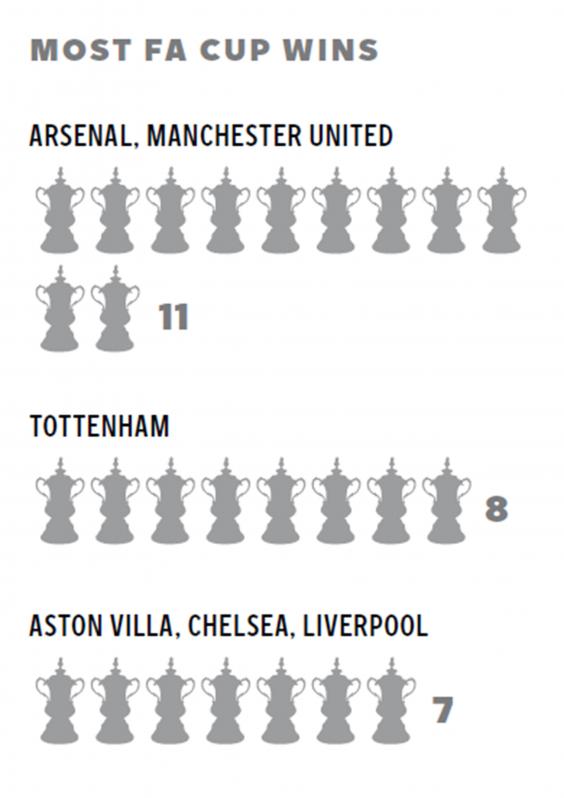 Though the BBC's return to televising the tournament has provided a certain boost – with the promotion of the live first and second round games welcome – the fixture scheduling has left much to be desired. As The Independent's Danny Higginbotham argues on these pages today, staging the games 36 or 48 hours after a round of Premier League fixtures provides managers with a ready-made excuse to rest players. The FA's need to fit around the demands of the Premier League also means that only 18 of the round's less mouthwatering 32 ties kick off at 3pm today. Blyth v Birmingham looks about the best. The scheduling will do little to boost the aggregate third round attendances which were not so far off one million (986,094) in 1972 – Radford's year. They had almost halved to 514,030 in 1999/2000 – the year Manchester United controversially didn't field a side. Though last season's third-round games drew their highest numbers for seven years – 668,242 – the average Cup gates for all rounds of the "Competition Proper" has fallen from nearly 20,000 in the early 1970s to a regular 12-13,000 in the last 30 years.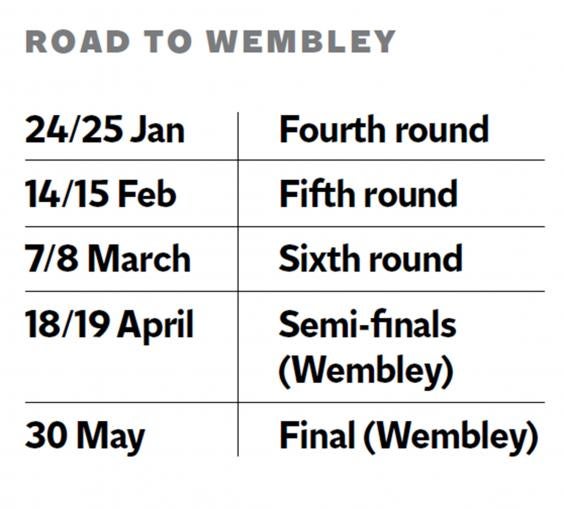 Wrexham will take any date they are given to go head-to-head with Stoke. Such is the significance of this weekend that they and Southport – who have an away tie at Derby to savour, 36 years on from being the last club voted out of the Football League – mutually agreed to cancel their New Year's Day Conference game, to help their preparations. The North Wales side are expected to take 5,000 fans to the Potteries. "We need the money," Thomas says, Wrexham down to his bootstraps after all these years, and he is right. The club, engaged in the type of fight for success which is beyond the wildest imagination of those of a Premier League persuasion, have only one player contracted beyond the end of the season. Yes, Mickey. Different worlds.
Reuse content