Neil Lennon has said it was "cabin fever" which led him finally to move out of the hotel where he has been living since taking over as Bolton manager in October, but you fancy that the club would not have wanted to stump up for his room much longer.
The Northern Irishman has achieved something of a minor miracle by piloting the club from bottom of the Championship to 15th in three months, at a time when he has more than halved the wage bill by shipping out players whose salaries are a remnant of Premier League days.
This has been since the club reported a loss of £50.7m – a product of the all-or-nothing economics of Bolton's top-flight years which left them with David Ngog, signed from Liverpool for £4m, earning £35,000 a week to sit on the bench, and Zat Knight, whose three-year deal in the high £20,000s was negotiated after their relegation from the Premier League in 2012.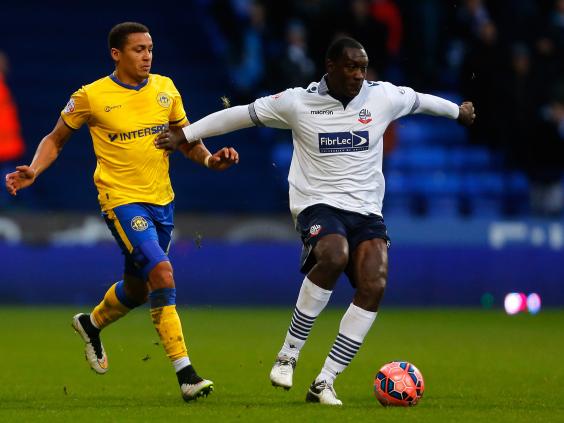 Making inroads into the wage bill made Dougie Freedman, Lennon's predecessor, deeply unpopular and it was over for him when he admitted, a few days before he was sacked, that there was nothing he could do with the rump who were left. Lennon has picked up eight wins, four draws and three defeats since.
He wants to sign midfielder Kris Commons from Celtic – though he does not think his former club will sell – but this month has been another exercise in getting the more highly-paid players out of the door. Lennon has shed £30,000 a week from the club's wage bill by offloading Mohamed Kamara and Joe Riley, with former Liverpool midfielder Jay Spearing possibly the next to go as Watford are interested. The big financial gain would come from the sale of £30,000-a-week South Korean midfielder Lee Chung-yong to Crystal Palace, which is likely.
It was against all expectation that Bolton managed to comply with Financial Fair Play regulations  and avoid the transfer embargo neighbours Blackburn Rovers have just been hit with. The focus has shifted to the development squad, where 19-year-old striker Zach Clough is seen as the big hope, but these are straitened times, with owner Eddie Davies seemingly unwilling to spend.
Seven Bolton players are out of contract in the summer. The punt on signing Emile Heskey and Eidur Gudjohnsen has paid off so far, with the latter being used more sparingly and delivering the moments of quality he has always had.
"It is not uncommon for teams to come out of the Premier League and find it difficult," said Lennon, ahead of the FA Cup game at Liverpool which will earn a vital £500,000. "Some players find it very difficult to adjust from being in the Premier League to life in the Championship. It is sometimes easier to go from the Championship to the  Premier League."
Bolton would be delighted if Lennon continues on this trajectory, though if he does, he will soon be in the sights of a top-flight club. Such are the anxieties that clubs face when the Premier League high life has gone.