There are fears that tonight's live episode of Coronation Street could be disrupted by noisy Manchester United fans.
To celebrate 60 years of ITV, a live episode of the long-running soap will be broadcast this evening. But as rival soap Eastenders proved, it's easy for things to go wrong when broadcasting without a delay and it seems a potential problem has already been identified.
The 60 minute episode, which starts at 7.30pm, coincides with Manchester United's Capital One Cup tie against Ipswich which kicks off at 8pm. With Old Trafford under a mile away from the Coronation Street studios, there are legitimate concerns that if there is a roar from the 75,000-strong crowd inside the first 30 minutes of the match, they might be heard by Corrie fans.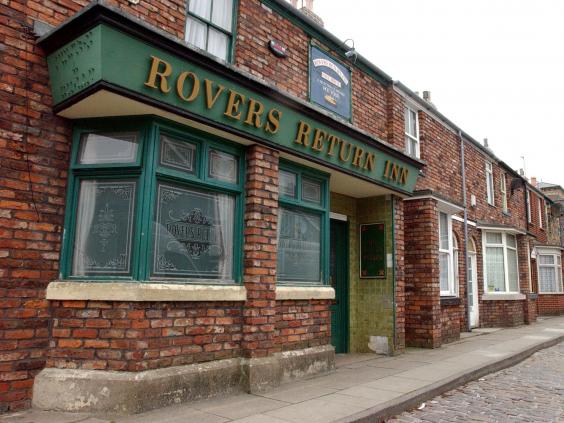 Manchester United's third round tie was drawn after the live episode was scheduled.
Watch the moment things went wrong for Eastenders when Ian Beale was accidentally referred to by his real name, Adam...
Despite the concerns, a spokeswoman for Coronation Street played down the fears: "There have been matches on many times when we have been filming over the two years we have been here," she told the Daily Star.
"Noise from Old Trafford has never been an issue before."
Reuse content