Mario Balotelli has responded to Robbie Savage's jibe that his absence from the FA Cup victory over Blackburn Rovers due to illness was "pathetic" by posting a picture of his thermometer.
Balotelli missed his second Liverpool game running having sat out the 4-1 defeat to Arsenal with a minor knee injury, and the £16 million Italian striker fell ill on Tuesday night before failing to recover in time for the Wednesday night encounter.
Balotelli's team-mate Philippe Coutinho was on hand to fire home the second-half winner and book Liverpool's place in the Wembley semi-finals courtesy of a 1-0 victory, where they will take on Premier League side Aston Villa.
But the absence of Balotelli has triggered further questions over his future at Anfield, given he again ruled himself out of the match just hours before kick-off.
"Pathetic isn't it? You're going to miss an FA Cup quarter-final?" blasted former Blackburn midfielder-turned-BT Sport pundit Savage.
"I don't know how unwell he is, but to miss an FA Cup quarter-final when you're feeling a bit ill? Nonsense. I would have to be really, really ill to miss that game."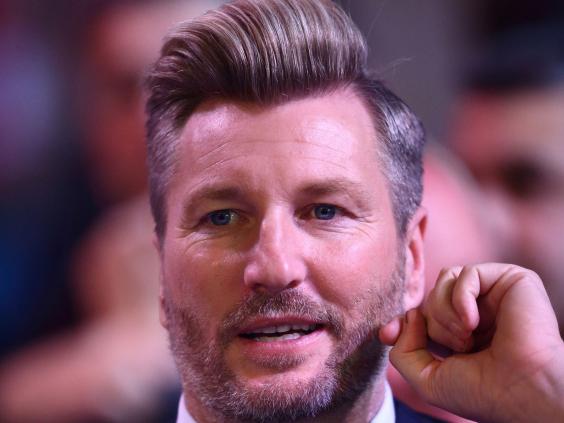 However, as he has shown time and time again, Balotelli couldn't wait to retaliate, and chose social media site Instagram as his weapon of choice to respond to Savage.
Along with a picture of a thermometer that read 38.7 degrees Celsius, which is 1.7 degrees more than the normal body temperature, Balotelli wrote: "Nothing stop me to watch my team winning. At least this time you know the real reason I am out. Miss the pitch so much #unluckyseason #YNWA #illbeback."
Brendan Rodgers explained that he had intended to play the out-of-favour striker and that he travelled to the team hotel before the match, but failed to recover overnight and ruled himself out of contention on the morning of the match.
"Mario travelled with us. He trained well, [but] fell ill last night," Rodgers after the victory.
"He stayed overnight with us in the hotel, [but] woke up still not feeling great. The doctors' advice was to send him back."
His absence from the Arsenal defeat last Saturday became suspicious when Rodgers appeared to question the validity of his knee injury, and the striker was reportedly spotted in a Manchester nightclub later on in the night.
"I'm not a medic," Rodgers said after the humbling at the Emirates. "He felt it was too sore to travel. The medical staff have looked at it. It was just something that he himself didn't feel comfortable enough to travel."
Reuse content