Reading gave their fans a moment to remember on Monday night as the 3-0 victory over League One side Bradford saw them book their place in the FA Cup semi-finals for the first time since 1927, meaning they will face the Cup holders Arsenal at Wembley next month.
But there was also a moment to forget for one supporter, who let his overwhelming emotions at the result get the better of him as he decided to invade the Madejski Stadium pitch.
With recent events at Villa Park still fresh in the mind, any pitch invasion is going to cause a harsh backlash, but you can't help but laugh at the man in question as he decides the best way to make his impact felt is to perform front-flips in the penalty box, again and again and again.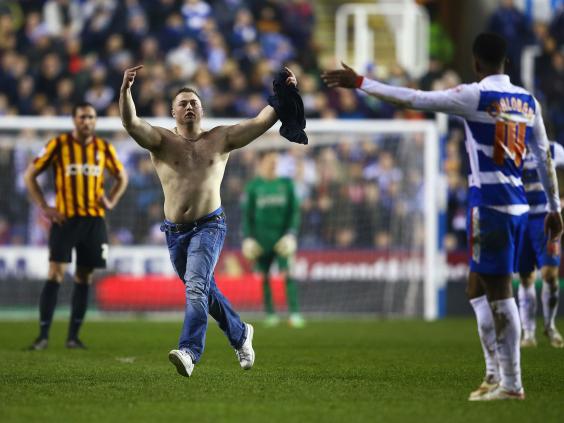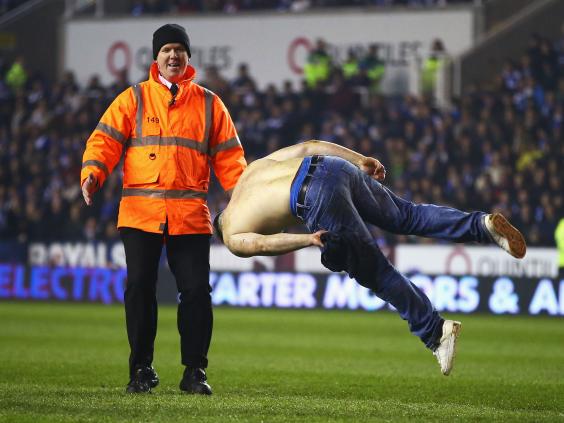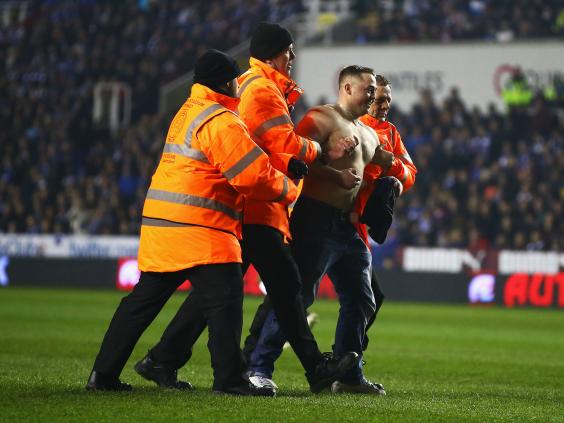 Much to the bemusement of the stewards, who it has to be said are doing their very best not to get involved, the fan doesn't bother with the usual attempts to evade them, and instead performs one last flip before landing at the feet of aluminous orange figures who eventually carry him away.
Watch the video below...
In what could possibly be the slowest pitch invasion of all time, the stadium tannoy system even started to play music to spur on the invader, who was cheered on by both sets of fans.
A larger-yet-just as tame pitch invasion took place at full time as Reading fans soaked up the moment, but matters were kept friendly between the two sets of fans and the home supporters even lined up to shake hands with Bradford's players, who made their way over to thank the large support that had followed them south in hope of another Wembley visit.
Reuse content