There are several methods Nigel Clough will employ to prepare his Sheffield United players for tonight's League Cup quarter-final with Southampton. They will probably not include ordering his team to drink a dozen bottles of champagne as his father did the night before Nottingham Forest faced Southampton in the 1979 final.
It is one of the great Clough stories. He tells his team to get drunk, they face Southampton completely relaxed and sweep Lawrie McMenemy's side away.
In fact, it was a stunt that almost cost Forest the trophy. Clough had ordered the champagne in a spat of anger after his midfielder, Archie Gemmill, announced he would rather go to bed than attend an impromptu late-night team meeting.
At Wembley, Forest were slow, sluggish and very soon a goal behind. After Alan Ball had scored, he ran over to the Forest bench to taunt Clough.
John McGovern blamed the champagne for the poor performance. There had been no need to relax the players. They were champions of England; Southampton were mid-table nonentities. Gemmill had unquestionably been right and Clough had reacted against it. However, this was still an extraordinary team. Forest rallied and won 3-2 to retain the League Cup.
When Brian Clough is talked about, it is the two European Cups that are invariably mentioned. When Nigel took Sheffield United to an FA Cup semi-final last season, his father's failed quest to win the competition was mulled over.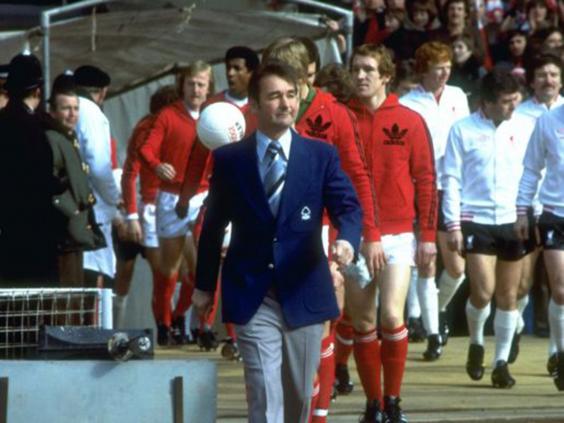 However, the League Cup was the trophy that ran through his years at the City Ground. Clough contested six finals and won four. It was the first major piece of silverware he lifted at Forest, and it was the last. His first managerial opponent in the final was Bob Paisley in 1978, his last Alex Ferguson in 1992, the only two men of his generation whose record compared with his.
Of all the trophies Clough collected, none was quite as important as that first League Cup. He achieved it with a newly-promoted team, who had so little expectation of success that no one saw the point of arranging bonus payments should they win the tournament.
So for overcoming Liverpool, the reigning European champions in that 1978 League Cup final, there was nothing. Things did not change much at the City Ground over the years – the players' reward for winning the Simod Cup in 1989 was a box of chocolates to which a £10 note was attached.
Like Jose Mourinho, the man with whom he is so often compared, Clough did not undervalue the League Cup. It was not for them the optional extra that it was to become for Arsène Wenger or Ferguson, to be taken seriously only when they were under pressure.
Clough contested the 1978 League Cup final with half a team. Peter Shilton was cup-tied, so their goalkeeper was Chris Woods, who had turned 18 during the tournament. When John Robertson, Forest's chain-smoking, fabulously gifted winger, looked around the dressing room, he thought Woods would crack. Instead, the teenager from the Lincolnshire village of Swineshead played the game of his life.
The match finished in a stalemate and before the replay at Old Trafford, Clough and the squad decamped to Scarborough, where his other half (assistant is too light a word) Peter Taylor had a holiday home. They gathered the team together, told stories about their time at Hartlepool and Derby County and dished out the booze.
This time there was method in what they did. A team minus Shilton, McGovern, Gemmill and their centre-half, David Needham, needed to be relaxed. Clough tinkered with his formation, withdrew the wingers and packed the midfield. He won 1-0.
Robertson thought that win paved the way for everything that followed in what came to be known as Clough's "walk on water". Between March 1978 and May 1980, Forest won two European Cups, two League Cups and the championship.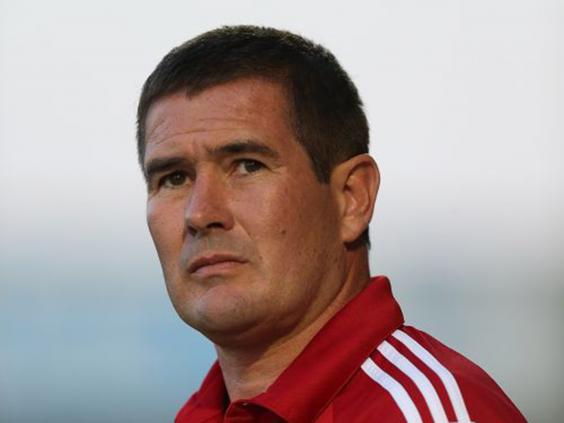 "That victory in the League Cup showed us the way to win in Europe," said Robertson. "Until then [in domestic football], we had rampaged at sides, sweeping them away but Clough knew that, if we tried that in Europe, we'd get murdered. We had to be more patient in midfield.
"Once we got a goal, we became very hard to dislodge. I don't think we were ever as attractive again in my time, although we were so successful. The Forest teams of the late 1980s were better to watch."
And yet, if the first League Cup final built the platform for Forest's triumphs, so the seeds of their decline could be seen at Wembley two years later.
This time, their opponents were Wolverhampton Wanderers and again Clough had a trick, sending the players' wives and children to have lunch at the Wolves team hotel just as John Barnwell's side was sitting down to their pre-match meal. Barnwell, furious at the commotion, ordered a screen to be put up. However, on the pitch, Barnwell out-thought Clough. Wolves won 1-0.
In his fine book on  Clough, His Way, the BBC broadcaster, Pat Murphy, saw it as a pivotal moment. "Significantly in that final, Forest were outmanoeuvred by the long ball and the frequent use of the deep cross," he wrote. "It was a tactic that would become more and more  successful against them for the rest of the Clough years."
It would be nine years before Forest won another major domestic trophy and the 1989 League Cup would probably count as Clough's favourite, partly because Nigel scored twice against Luton in the final and partly because  it was so long since he had won anything of significance.
He had built a fluid, passing team with a defence anchored around Stuart Pearce and it deserved a reward. A year later, Forest were at Wembley again, beating Oldham 1-0 to win Clough's fourth League Cup. This time there was a bonus – £6,000 a man rather than a tenner and a box of chocolates.
For seven years, Clough managed in the same division as Ferguson, a man he disdained. They both may have liked a drink but not, it seems, with each other.
The 1992 League Cup final was a poignant moment. The Premier League that would ensure no club could ever again become champions of England a year after winning promotion to the top division, as Forest did, was being born. The contest between Clough and Ferguson was one between a setting and a rising sun, settled by a pass from Ryan Giggs, who was to become the Premier League's greatest star.
Pearce, who was injured, watched from the bench. On the final whistle he had one thought running through his brain – that the Forest of Brian Clough was finished. Thirteen months later, they were relegated and Clough was gone.
Reuse content