In times of trouble there is nothing like a trip to Walsall to restore the equilibrium. Chelsea's first appearance in defence of the Capital One Cup was for them a soothingly unremarkable affair. No law suits resulted and there was no overtly sharp practice from Brazilian-born strikers.
Apart from a slip in concentration when James O'Conner fired an unexpected riposte to goals from Ramires and Loïc Rémy, Chelsea and their manager Jose Mourinho could not have enjoyed a more serene experience.
That is not to say Chelsea were not made to work for the passage into the next round. Walsall were never less than industrious. Only that the difference in class between the sides afforded a measure of control Chelsea have not enjoyed in defence of their Premier League title.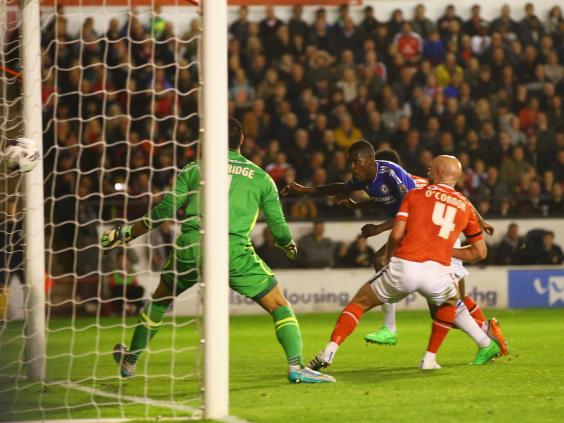 Kenedy's first goal for the club, a crisp finish from a tight angle after being fed in neatly by Ruben Loftus-Cheek restored Chelsea's two-goal advantage early in the second  half.
With 20 minutes remaining Pedro and Nemanja Matic were introduced, and to demonstrate his value the latter danced through the Walsall defence in added time to embroider the perfect cameo with a brilliant fourth
The game was 10 minutes old when Ramires headed the opener. It might have been two or three by then, easing what had been another troubled day off the pitch for Chelsea.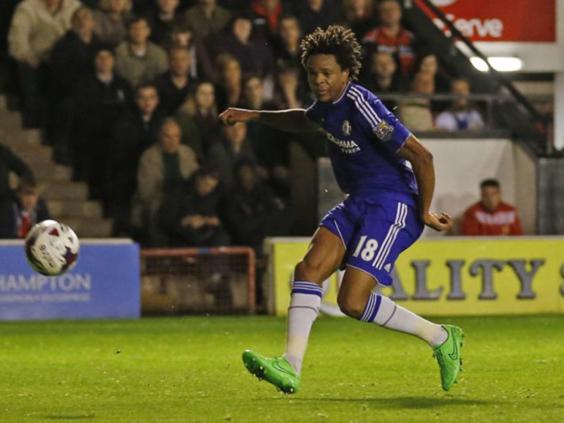 Whatever embarrassment Eva Carneiro's likely legal dispute with the club might generate, whatever anger lingered at the retrospective loss of Diego Costa for three matches, the pitch was a rare oasis of calm for Chelsea.
There was even a start for Radamel Falcao, who was unlucky not to score in the 19th minute with a shot Walsall skipper Adam Chambers hacked off the line.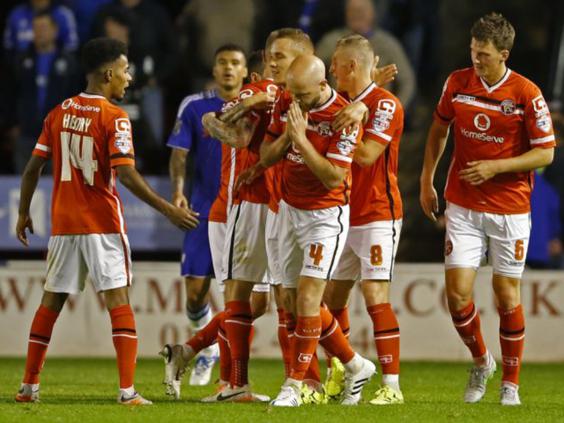 The visit of Chelsea was the reward for victories over Forest and Brighton. A capacity Banks's Stadium produced what were forecast to be record gate receipts, which was the real result for third-tier Walsall.
The second goal Chelsea threatened arrived five minutes before the break, Rémy racing on to a pass from Ramires and smashing it into the roof of the net.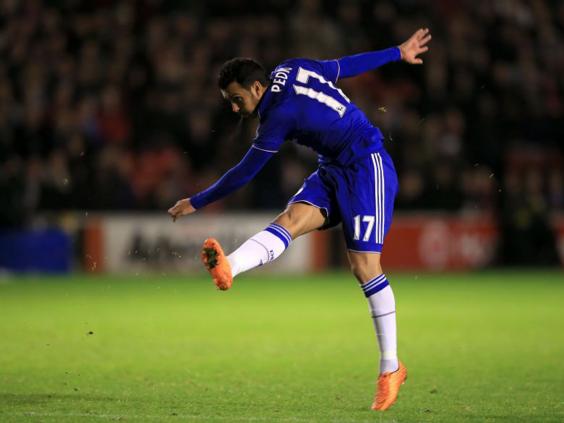 It was richly deserved but counter-productive, since Chelsea wrongly assumed their work for the half was done. With 45 minutes on the clock James O'Connor was quickest to the rebound off Asmir Begovic and turned the ball into the net.