Blackburn Rovers have launched a new video for their 2014-15 kit so bad it has to be seen.
Looking like it was shot by an amateur film-maker on an old camera, the video features Blackburn Rovers 'super-fan' Alan 'Birdy' Birkbeck.
'Birdy's Date' sees Birdy preparing himself - he has a shower, a shave, covers himself in cologne and puts on his best shirt.
Listening to Barry White classic 'I'm gonna love you just a little more baby' he then heads out with a single red rose.
But Birdy isn't meeting a lady, he is heading straight to the club shop.
Taking a stroll past the Jack Walker statue, Birdy gives a nod to the club's former chairman before heading into the Rovers store.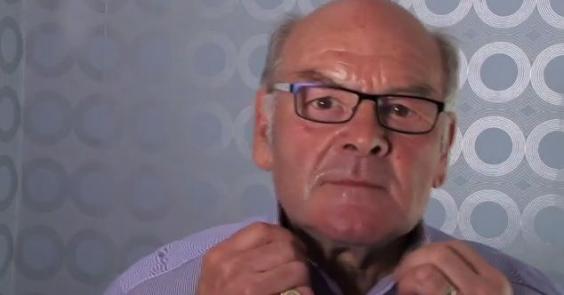 He emerges in the new shirt - a much lighter blue than fans are used to - before stating 'You know you want it.'
It's not the first time an embarrassing video released by Blackburn has caused a storm.
To announce the arrival of the Venkys group in 2011, David Dunn, Ryan Nelsen and other members of the squad tucked into a plate full of chicken in the dressing room.
It's as if they release these bad videos on purpose...
Reuse content