Blackpool have been forced to cancel a pre-season tour to La Manga after being left with just eight professional players on their books – less than four weeks before the new Championship season gets underway.
The Seasiders are due to face Nottingham Forest on 9 August, but both chairman Karl Oyston and newly appointed manager Jose Riga will need to end their stand-off over transfer targets if the club are to field a full side in just 25 days' time.
A club statement on their official website read: "Blackpool manager José Riga has opted to keep The Seasiders in the UK next week, in order to spend more time on player recruitment.
"The decision means that a planned trip to Spain, which included two fixtures, will no longer take place."
Oyston added: "The manager has taken the decision - and I agree with the decision - to cancel the pre-season tour so that our time is better served to try and get some of the player deals that we've been trying to get over the line for some time across the line. Our time will be far better spent preparing here than going over to Spain.
"I've spoken with the chairman of the supporters' association, as I do with most things, about the decision because certain people no doubt booked to go across and follow the two games. We'll look to fairly deal with that issue."
Riga's only signing to date remains the addition of Estonian striker Sergei Zenjov since his appointment five weeks ago, and a dispute between the Spaniard and his chairman means that the nine-day trip has had to be cancelled.
Tony McMahon agreed a new deal last month, with the defender becoming the only out-of-contract player to remain with the club, and the farcical situation they find themselves in shows no signs of letting up.
Teenager centre-back Harrison McGahey is expected to join League One side Sheffield United despite helping to keep Blackpool in the Championship last season, while a number of players remain on trial with the club.
A look at the club's website shows that just eight players make up the first-team squad, with not a single professional goalkeeper currently registered to Blackpool.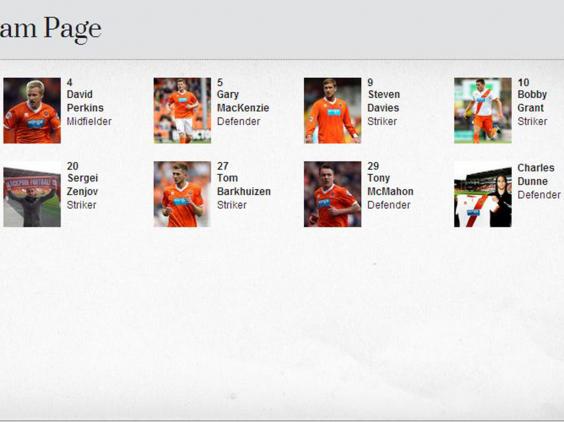 David Perkins, Gary MacKenzie, Steven Davies, Bobby Grant, Tom Barkhuizen and Charles Dunne join McMahon and Zenjov in making up the current squad.
Their pre-season fixture list shows the club are in turmoil ahead of the 2014-15 season, with just two matches planned before the league campaign is due to get underway. Blackpool are scheduled to play Pentirh on Saturday, with Burnley set to visit Bloomfield Road on 2 August in their second and final match of the pre-season.
In a truly startling admission, Oyston believes that not only are the club in a state of panic, but that they are in good shape ahead of the new campaign despite Riga yet to hold a press conference since his appointment on 11 June.
"There is no panic," Oyston told BBC Sport. "In fact, I see it as a benefit rather than a downside. It allows the manager to bring in his own team, as opposed to a manager picking up a squad that is already overloaded and he doesn't think is good enough."
Fans showed serious discontent towards the end of the season, with protests against the Oyston family – who have openly mocked fans in recent times – taking place at their final home matches of the 2013-14 campaign.
Earlier this month, Sam Oyston, who runs the club's hotel that is currently recording significant losses, posted a tween about how he and his brother were shooting pigeons inside Bloomfield Road. The post was later deleted.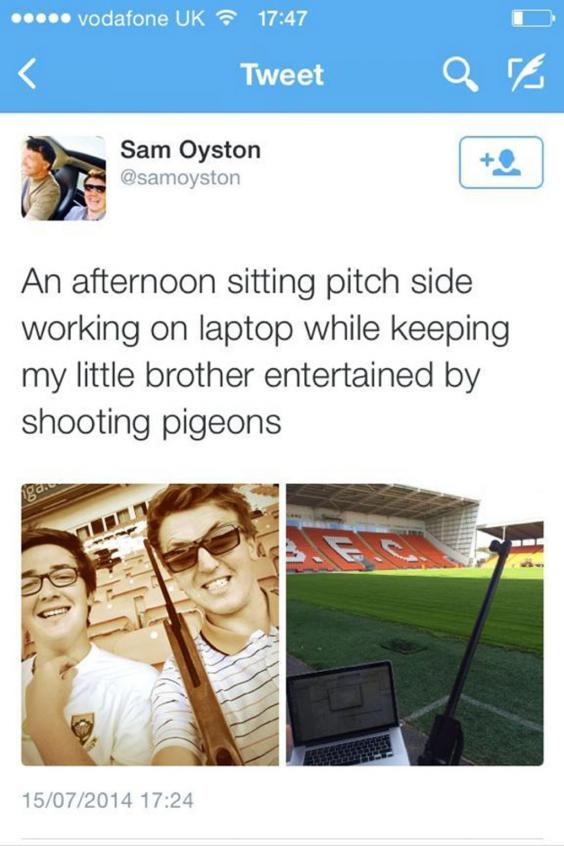 Club president Valeri Belokon is also said to be growing restless, with the Daily Mail reporting that he is yet to have his £7.2m loan to the club repaid, while the Oyston family have paid businesses they own £26m since their rise to the Premier League three years ago.