The crisis at Blackpool deepens with manager Jose Riga reported to be preparing to quit Bloomfield Road just 37 days into the job.
According to the Daily Mail, Riga is considering quitting the club having been left with a squad of just eight players in his squad less than a month before the Championship season starts.
Blackpool were left in the ludicrous position of having to cancel their pre-season tour of La Manga, Spain, as they could not put out a side to play their matches.
A statement on the club's website read: "Blackpool manager José Riga has opted to keep The Seasiders in the UK next week, in order to spend more time on player recruitment.
"The decision means that a planned trip to Spain, which included two fixtures, will no longer take place."
With Karl Oyston refusing to deal sign Riga's top targets or deal with overseas agents, the paper reports Riga could quit "in the next 48 hours" having only arrived on 11 June.
However, a report in the Blackpool Gazette says a source close to Riga has no intention of quitting and is determined to "make things work" with the Seasiders.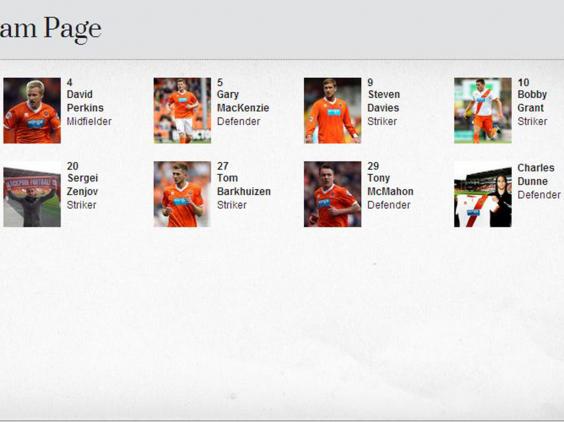 They also state it is highly unlikely Riga will take charge of Blackpool's game against Penrith on Saturday, with youth boss Richie Kyle expected to stand in.
Riga is insisting that Oyston sign his top four targets with whom he would like to build his team around.
Reuse content