Forest Green Rovers accomplished something before a ball had even been kicked this season when they became England's first vegan football club. It is not the kind of feat that will inspire terrace chants, but the fact that even the beer served on match days is now vegan is certainly consistent with the ethos of a club owned by the New Age traveller-turned-green energy tycoon Dale Vince.
This is a club whose New Lawn Stadium has solar panels on the roof of the stands, yet they have been making history on their organic pitch too since the campaign began. In winning nine straight matches the Gloucestershire side have broken the record for the best start to a season in the National League – as the Conference is now called – surpassing the seven-game winning streaks of both Wycombe Wanderers and Rushden & Diamonds in years past. In the process they have raised hopes of promotion to the Football League for the first time.
A 2-1 defeat at Woking on Tuesday stopped them reaching double figures, yet has done nothing to dampen the ambition of a club determined to improve on their semi-final defeat by Bristol Rovers in the Conference play-offs in May. Ady Pennock (above), the Forest Green manager, admits "we did freeze on the day" yet, speaking to The Independent, he argues his team are stronger for the experience – and their five-point lead at the top of the table is persuasive evidence.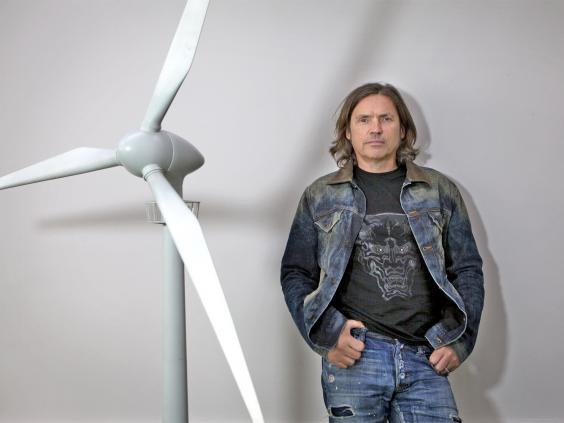 "We had lads who weren't used to it but we took it on board and learnt from it," says Pennock. "It was a great learning curve for us. It was the highest finish in the club's history last season [fifth] and it was a fantastic achievement. We broke a lot of records and it looks like we've carried it on with the start we've had. The goal is promotion."
Pennock explains that he has added "that extra pace I was looking for" with the summer recruitment of Aaron O'Connor – Newport County's top scorer in League Two last term, who has six goals already for Rovers – along with ex-Fulham trainee Keanu Marsh-Brown and forward Delano Sam-Yorke. "They have hit the ground running," says Pennock, who also has the division's best defence with only six goals conceded to date.
Pennock, a one-time promotion-winning Gillingham captain, has been at the Forest Green helm since November 2013. "I was manager at Welling for two years and then I went to Stoke for six years and learnt loads there," says the 44-year-old, who was first-team coach at the Britannia Stadium under Tony Pulis.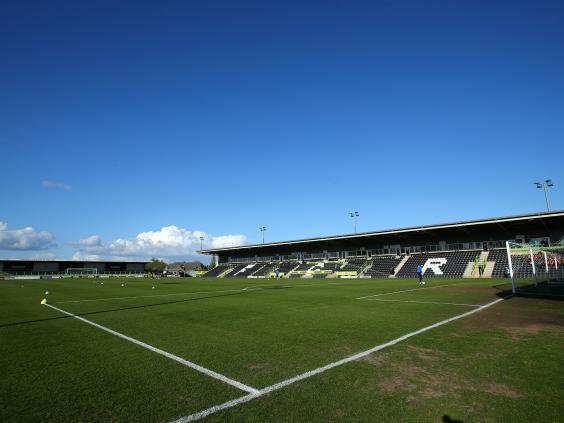 He appreciates that at Forest Green he is working with a chairman with rare vision – and the finances to back it up. As founder of the green energy company Ecotricity, Vince is worth an estimated £100m and, as Pennock notes, has big plans for "little old Forest Green, the club on top of the hill" in the village of Nailsworth, Gloucestershire. "His vision is unbelievable and he will get there," he says of Vince, who will submit plans to Stroud district council in November for a new £100m sports and green technology complex, including a 5,000-capacity stadium for the club, based off the M5 motorway near Stonehouse, six miles from Nailsworth.
"When I first met Dale I really got on well with him," Pennock continues. "The first impression always lasts and when I came out I thought, 'I really want this, his ambitions match my ambitions'. I came back for a second interview and he said, 'You've got the job, would you like it?'" He certainly did want it, although he would be less receptive to an offer of that vegan beer. "No, he won't get me on that. Before I got the job I was on green tea but he hasn't got me on anything else!"
Reuse content