New Watford goalkeeper Heurelho Gomes is relieved to have left Tottenham Hotspur after three years on the bench at White Hart Lane.
The 33-year-old is set to make his Championship debut for the Hornets against Bolton Wanderers this weekend after crossing the capital this summer.
Gomes spent six years with Spurs but had been trying to engineer an exit for much of that time.
"I've missed the atmosphere of playing in front of a crowd. In the last three years, I played only 14 games when I should have been at my peak. I have missed the game, but I am fit and I believe I'm still at my best.
"When you have played for Brazil or in a Champions League quarter-final, it is difficult to spend three years on the bench, but unfortunately Tottenham made it that way.
"I had some opportunities to leave, but they kept blocking it. Always blocking, blocking.
 "When Tottenham signed Lloris, Andre Villas-Boas told me he had not asked to sign him, so you cannot do much about a situation like that.
"I don't have a problem with Tottenham signing the captain of France – he is a great goalkeeper. For me, the problem was them blocking every move whenever a club wanted to sign me.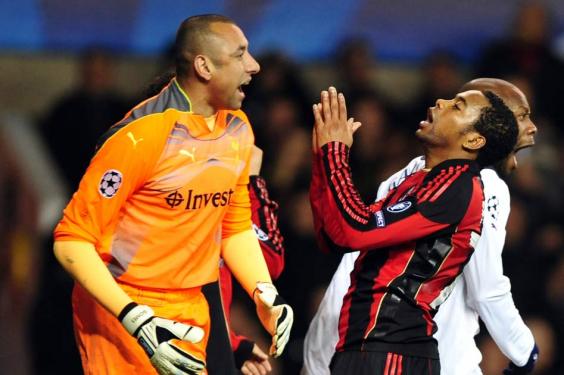 Gomes is now eying a quick return to the Premier League with his new club after a 'tough time' at Spurs.
"Before Julio Cesar went to QPR they wanted to sign me, but Spurs wanted £6million and it never happened. It was a tough time for me, but it's over now.
"I had offers to go abroad, but it was an easy decision for me to come here.
"I have been in England for six years now, my family are very settled here and trying to help Watford reach the Premier League is a perfect challenge.
"It is an ambition of mine to play in the Premier League again – not just to play against Tottenham, but it would be great to go back to White Hart Lane because the supporters were fantastic to me there."
Reuse content